Designing a Marketing Calendar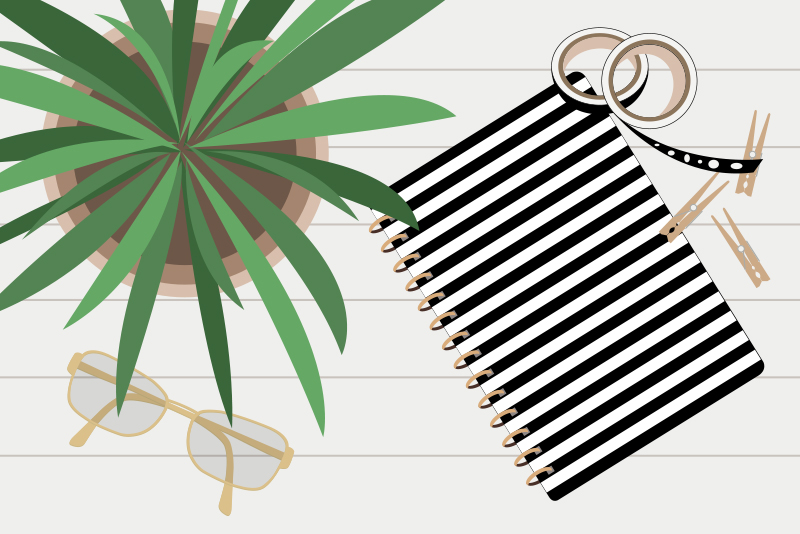 The idea of using a calendar as a marketing giveaway goes back to the 1890's. In fact, beautiful Lithograph calendars given away by C I Hood & Co. are collector items today. As a designer, you may be asked by your client to design a marketing calendar. Of course, today digital images and laser printing has replaced the Lithograph but the concept is still the same. Hopefully, you will design a calendar for your client that becomes as popular as the Coca-Cola calendars, which were hanging in homes since 1981. So, what are the first steps to designing a marketing calendar.

Type of Calendar

There are quite a few types of calendars. I guess you can say there is a calendar for every task. When designing a calendar, take into consideration how the calendar will be used. This will, in turn, give you an idea of what features to include in your calendar.

Layout

What will be the most important feature of your calendar? Is this calendar more about organization than imagery? Will it have large squares for each day of the month, a blank area for adding notes, and a small header image with the month's name? Or is this a visual calendar featuring large calendar art and a small area displaying the name of the month and the numbers for each day? Of course, the goals of your client will play a large part in this decision.

Style or Theme

Even if you only have a small header image, the calendar art will determine the theme or style of your calendar. Your client may supply the 12 images for the calendar or may ask you to make a suggestion. These images can be anything from country homespun patterns to big city skyline photographs. Maybe you want to feature an art style such as Zentangle or a subject such as cats. After choosing the images, you will want to determine which of the 12 images will be featured for each month.

Typography

Once you have decided on the theme or style, your next step is to choose a font for the month title and the number of days. This font should continue or enhance that style or theme. For example, a calendar featuring skyline photographs of America's biggest cities would work well with a modern style font. On the other hand, for a marketing calendar for an antique shop featuring photographs of their best products, you would most likely choose a vintage style font.

Once you have chosen a font, you will need to decide the size, color and placement of the text. Will you want to use a complementary color that will stand out from the image background or a more serene, analogous color scheme. To soften the text against the background image, try using semi-transparent text. To make the text stand out from the background, try using an outline or drop shadow to enhance the letters within the composition?




Related Articles
Editor's Picks Articles
Top Ten Articles
Previous Features
Site Map





Content copyright © 2021 by Diane Cipollo. All rights reserved.
This content was written by Diane Cipollo. If you wish to use this content in any manner, you need written permission. Contact Diane Cipollo for details.