Clothes Encounter for Ethnic Beauties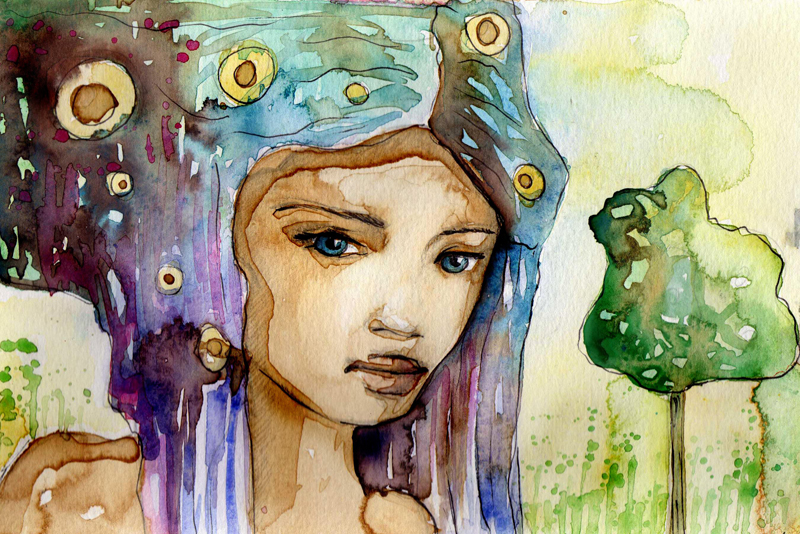 We're no stranger to taking risk as ethnic beauties when it comes to how we wear our clothes. When I left the apparel side of business, I found myself gravitating towards more simple color palettes, black, black and more black. While black was always the core foundation of my wardrobe, my accessories always gave my look that pop of color and interest to set things off.
What changed? For me, the fashion world became stale and boring, especially with it's selection of fabrics. When polyester in the form of modal, viscose and a thousand other names entered the mix, my skin couldn't breathe. No matter how many internal cleanses and fast I did, My body would retaliate in the form of foul odors. I couldn't and still can't wear anything but natural fibers.
As working women, we were sold on the mix of certain fabrics with spandex for ease of wear and travel. Everything was blue, black, gray and cheap to touch and feel. Oh my God! Even if you want to pay for quality and natural fibers, what if the styles and combinations offered don't speak to you as the purchaser?
Can we talk about sizing? While a lot of you don't have the challenge of broad, round or full hips, a lot of you do. What happens when your waist is a size 8, 10 or 12 and your hips move into the realm of 2 zip codes? These little skinny clothes don't address your challenges.
Let's talk Style
Most seasons it's as though designers hold a secret conference and come up with clothing items that make you say: What the hell is this and how am I suppose to wear it? Rompers for instance, they look great on a 6 year old, they're not as flattering on a more mature set of legs.
When you look at styles and trends in apparel, it's not always about your likes and dislikes, unless, you have the gumption to set a few trends of your own. Your ideas of dressing are not traditional to the fashion industry and people will look at you as though the fashion police should pay you a visit. Staying true to yourself and your style of dress, what seemed odd is now being copied by those around you. You've now become the fashion alchemist.
You create what's known as an element of style. For instance, you will take one pair of pants and style them three different ways. Typically, in todays fashion market, you'll choose black. What if you make your choice red or royal blue? It's certainly in keeping with who you are and provides you with a non traditional color palette to work with.
The key to your style and how you encounter wardrobe pieces is to always remain true to who you are. You can only make it work, if your comfortable in your shoes.
That's it for this week. As always …
Dedicated to Your Beauty
Juliette's Website
Nyraju Skin Care
Click here to Reply or Forward


Related Articles
Editor's Picks Articles
Top Ten Articles
Previous Features
Site Map





Content copyright © 2021 by Juliette Samuel. All rights reserved.
This content was written by Juliette Samuel. If you wish to use this content in any manner, you need written permission. Contact Juliette Samuel for details.