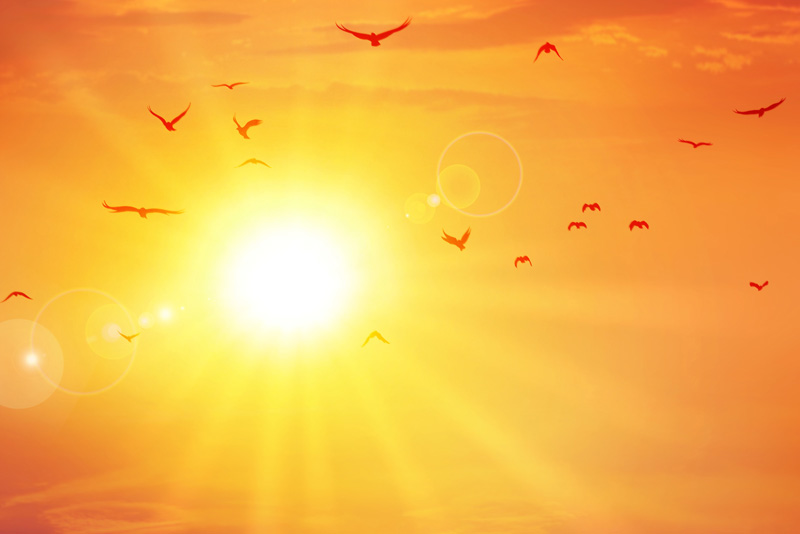 I grew up hearing my parents and grandparents tell me I would go to Heaven when I died. From the context, I guessed it was a good place to go. But no one ever gave me a clear picture of what to expect. People sitting on clouds, playing harps—as seen on TV—didn't entice me. Maybe you agree, if Heaven is for eternity, sitting on clouds could be unstable and unnerving.
Let's take a quick, biblical look at Heaven.


Its home:



There is a home specially prepared for me. Jesus said his Father's house has many rooms. He went to prepare a place for me, and will come back to take me there. (John 14.2-4)

This home is mine. It is my permanent inheritance. (1 Peter 1:4)

It won't deteriorate. Things don't rust or decay in Heaven. (Matthew 6:20)




The scenery:



God has prepared a city. (Hebrews 11:16)

In the center of the city will be the throne of God and of the Lamb. From the throne is flowing the crystal clear river of the water of life. (Revelation 22:1)

On each side of the river stands the tree of life. A new crop of fruit is produced every month, and the leaves are for the healing of the nations. (Revelation 22:2)

There will never be night. The Lord God will be our light and the Lamb our lamp. (Revelation 21:23)

There are twelve gates to the city. Each gate is constructed of a single pearl. A really big pearl! The gates will never close, since there is no night. Nothing evil will be allowed to enter the city.

The streets are pure gold—transparent like glass. (Revelation 21:21)

The wall is built of every kind of jewel. (Revelation 21:19-21)




The neighborhood:



We will see the Lord's face. His name will be on our foreheads. (Revelation 22:4)

Christ is seated at the right hand of God. We will appear with him in glory. (Colossians 3:1-7)

There is no temple. The Lord God and the Lamb are the temple. (Revelation 21:22)

I won't have to worry about who my neighbors are – they'll be nice (Ezekiel 28.24-26) and evil isn't allowed there. (see above)

There will be no tears and no death. (Isaiah 25:8-12)



It's a party:



Luke 13.29-33 tells of a feast in the kingdom of God.

Angels and citizens of Heaven will be together in festive gathering. (Hebrews 12:22)
Set your GPS
What I failed to hear or understand, as a child, is there is one specific road to eternal life and to my home in Heaven.
Small is the gate and narrow the road that leads to life, and only a few find it. The way to Heaven and to eternal life in this beautiful city of God, is by His grace through faith in the Savior, Jesus Christ. (Matthew 7:13-15)
You Should Also Read:
What is Heaven ?
Death and Eternal Life
90 Minutes in Heaven book review


Related Articles
Editor's Picks Articles
Top Ten Articles
Previous Features
Site Map



Follow @LynneChapman
Tweet





Content copyright © 2021 by Lynne Chapman. All rights reserved.
This content was written by Lynne Chapman. If you wish to use this content in any manner, you need written permission. Contact Lynne Chapman for details.