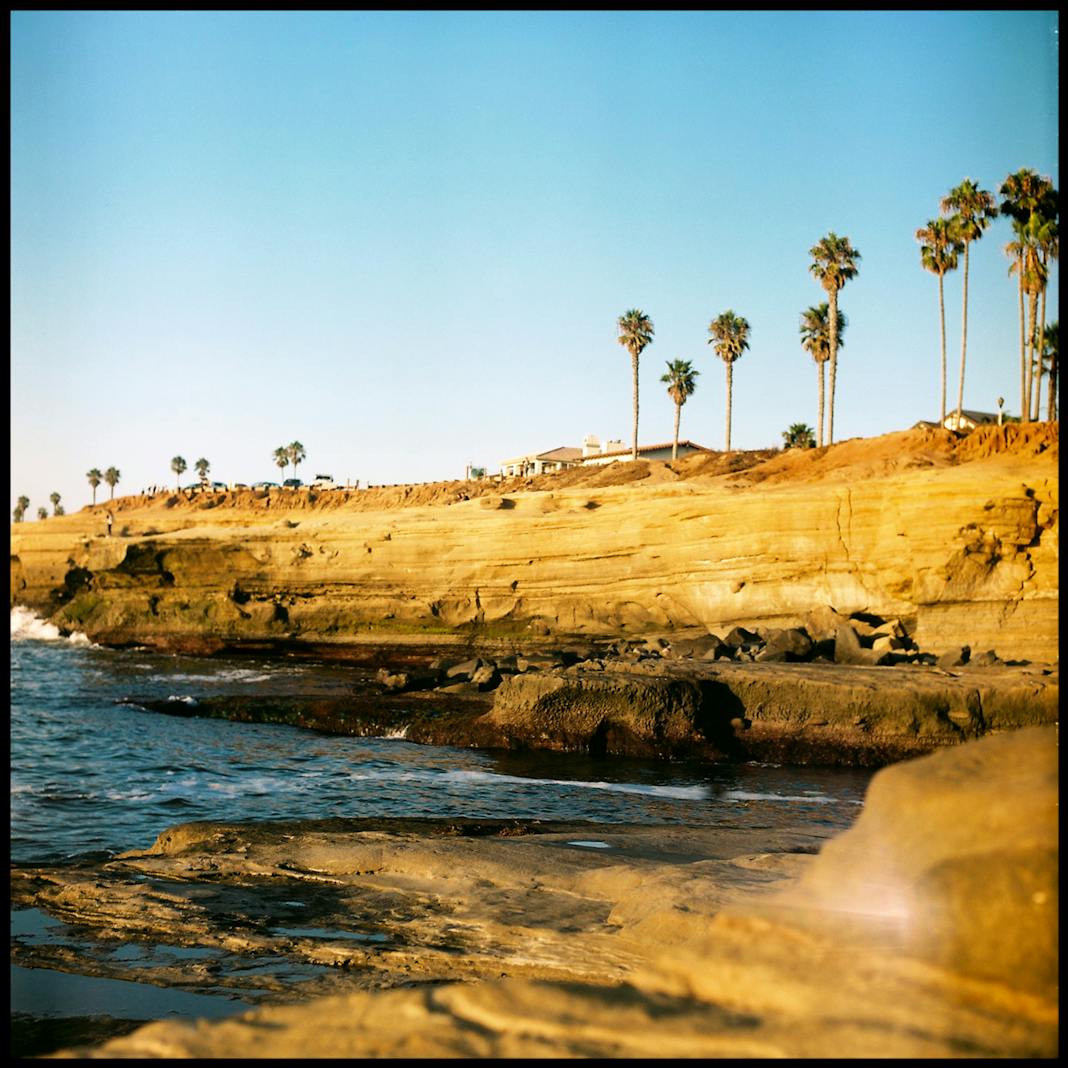 Life in the Inland Empire is hot, but luckily enough there are beautiful beaches close by. Here's what most people never discover: some of these beaches aren't on the ocean, but rather attached to lakes that dot the countryside. One gem of the State Park system, Lake Perris State Recreation Area, is only eleven miles out of Riverside; if you haven't been there, you have missed one of Southern California's natural gems.

Like many lakes in the area, Perris is man-made; it was formed as a cache for the eastern end of the California Aqueduct, which brings water down from the Sierra Nevada Mountains and North/Central California to the metropolitan areas of Los Angeles, Riverside, San Bernardino, and San Diego Counties. The water runs along the north side of the San Gabriel Mountains before dropping through Silverwood Lake and then south to Perris. Once here, the water is protected by a dam and a ring of mountains which encircle the lake and campgrounds.

Don't be put off by the desert ecology of this area! Perris is home to many kinds of flora and fauna, and visitors have spotted over one hundred varieties of birds in the area. The coastal scrub and chaparral plants may be low and, well, scrubby, but they smell amazing while protecting hummingbirds and quail. Myriad varieties of ducks can be spotted here, as can other waterfowl such as killdeer, kingfishers, egrets, and herons. Be sure to take a hike or two during your visit, and keep your eyes open for these as well as for mammals such as mule deer, coyote, and rabbits. This is rattlesnake country, so wear closed shoes and step carefully.

Besides hiking, visitors flock to beautiful Perris Beach. Picnic areas give way to a cross between rock and sand; you will probably want to wear protective amphibious shoes. The water is warm and comfortable during the long hot summer months, and the area gets crowded quickly – if you are making a day trip, come early to ensure finding parking.

Swimming and hiking, yes, but also scuba diving, snorkeling, and fishing! In addition, boat rentals are available for those wishing to spend an afternoon cruising the lake. Of course, you can tow your own as well, but it will be inspected for quagga mussel contamination (so make sure your boat is clean before making the trip; more information can be found at the park's web site.)

Interested in camping? Facilities run the gamut from RV hookup spaces, family tent camping, group campsites, hike- or bike-in, and primitive sites. There's a camp store and restrooms with showers for the tender-footed; keep in mind, however, that many sites are not shaded, so you will need to bring your own sun protection. You can make reservations, so it's possible for an assembly that's not quite big enough for a group site to find three or four sites close together.

Disclaimer: I am a member of the California State Parks Association. I have paid for my membership and my camping fees with my own money.

Lake Perris State Recreation Area, https://www.parks.ca.gov/?page_id=651



Related Articles
Editor's Picks Articles
Top Ten Articles
Previous Features
Site Map





Content copyright © 2022 by Korie Beth Brown, Ph.D. . All rights reserved.
This content was written by Korie Beth Brown, Ph.D. . If you wish to use this content in any manner, you need written permission. Contact Korie Beth Brown, Ph.D. for details.