Are You Taking Care of Yourself?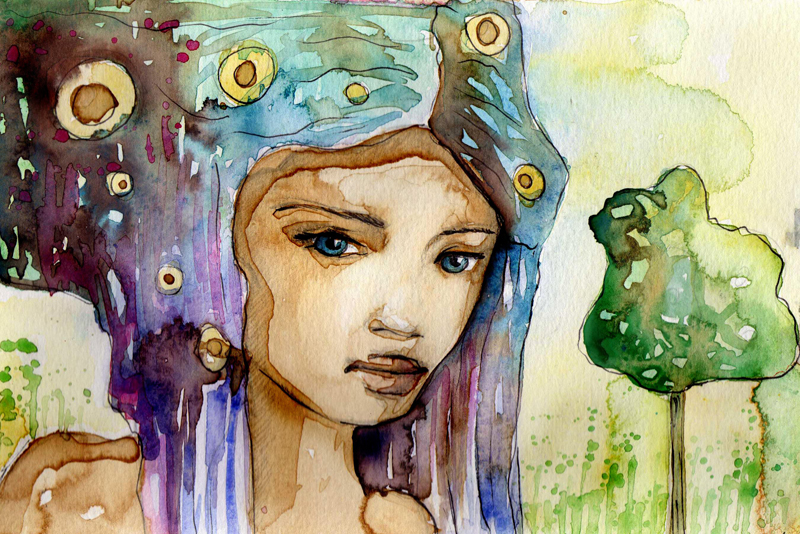 Are you taking care of yourself ethnic beauties? It's not hard to do. As a matte of fact, it's possible you've got most, if not everything you need between your kitchen and your bathroom. Long before there was a pharmacy on every other corner or urgent care clinics, you had Mother Nature providing you with fruits, herbs and honey from bees. If there was an ailment, you could find a remedy from your pantry or just outside your door. Most people will not have a clue as to what I'm talking about. Why? Because gardens and farmers markets were taken over by big grocery stores that brought in prepackaged foods and medications in pill form. Don't get me wrong, these prepackaged foods and pills are part of progress in most of our lives. The key is in finding balance and the ability to use both when necessary.
Let's take a look a what Mother Nature has to offer when it comes to taking care of yourself.
Honey
- Known for adding sweetness to your tea, honey is also known to help build your resistance to allergens that are specific to where you live. Honey and turmeric have been used to clear up acne. Three quarter teaspoon of each made into a paste can work wonders when applied directly to a pimple. Turmeric has a way of turning your skin yellow temporarily when used with honey blends, however, coconut oils can come to the rescue in helping to remove the yellow film.
Rosemary
, when inhaled fresh or dried, has been known to help boost short term memory. When diffused, rosemary essential oil has been used during study time by a lot of students to help with retention of important information that's relevant to their exams. Rosemary essential oil is also said to aid in hair growth, especially on thinning edges.
Lemongrass
is one of those essential oils that help in removing fungus from your scalp and body. When blended with other essential and carrier oils, lemongrass has had great success in removing dandruff from your scalp. Natural soaps or body scrubs that have Lemongrass as one of the ingredients has been a great source for exfoliating and removing dead skin cells from the body.
Apple cider vinegar, cinnamon, garlic, sage, ginger and cayenne pepper are just a few of the other naturals that Mother Nature provides for us to use when taking care of ourselves. You've been told for years that oatmeal is good for reducing cholesterol. Did you know that it's great for treating hives when used in your bath.
Whether it from the inside or the outside using natural ingredients is a great way to take care of yourself. That's it for this week. As always ...
Dedicated To Your Beauty
Juliette's Website
Nyraju Skin Care


Related Articles
Editor's Picks Articles
Top Ten Articles
Previous Features
Site Map





Content copyright © 2023 by Juliette Samuel. All rights reserved.
This content was written by Juliette Samuel. If you wish to use this content in any manner, you need written permission. Contact Juliette Samuel for details.