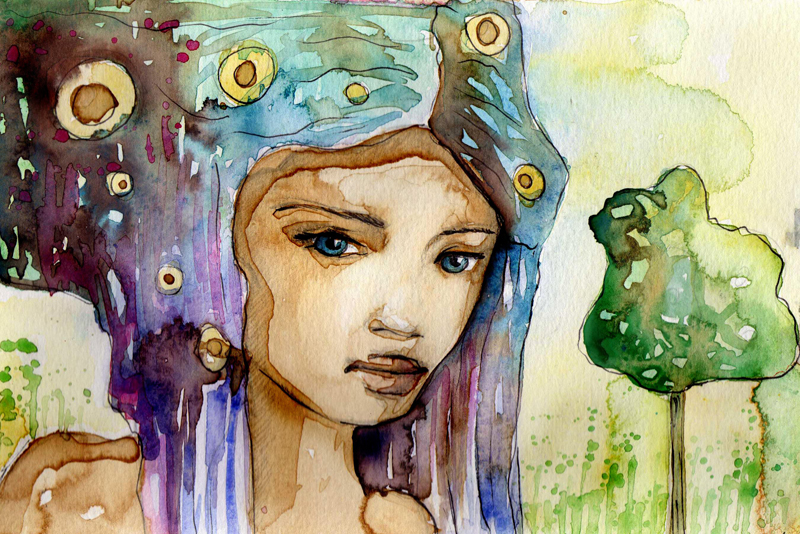 Well ethnic beauties, it seems as though you have yourself all upset over hair care and hair care products. A new survey shows that a lot of you don't like the word ethnic or multicultural when it comes to describing your hair. Some of you want your hair to be described by type, as in 3c, 4a and so on.
Most of you with curly, coiled, kinky hair would rather your hair be addressed as such instead of referenced as ethnic hair. Caucasian women find themselves being side-eyed when shopping in isles labeled for "ethnic or multicultural" hair. The texture of your hair determines the treatment you require. So most of you are looking for products that are going to give you satisfaction and results where your hair is concerned.
One thing to remember is that not every Caucasian woman has straight hair. While a segment of Caucasian woman with textured hair is not as small as you'd think, they realize that they are not the typical demographic. Like most women they just want the product to work.
Ethnic and Multicultural
These two words, ethnic and multicultural, were typically used to identify a segment of the population and it was assumed that the "Black or African American Market" were the target customers. Now that all of the DNA testing companies have the world as one big melting pot, so to speak, all "ethnic" groups consider themselves to be ethnic. Okay, of all the people surveyed for this article, it was only the Caucasian respondents that did not consider themselves as "ethnic" and instead wanted to be referenced as "white."
When it comes to textured hair, Black/African Americans have always shopped in aisles that stocked products specifically for their hair. When Black Folks talk texture, most are referencing kinky, curly and tight coiled hair. When other "ethnic" groups talk hair, they are speaking of wavy or loose coiled hair.
Now that hair types have been introduced into the equation - 3b, 3c, 4a, 4b, all of a sudden "ethnic" is being redefined. When this happens, products will have to be watched carefully because ingredients will change. This often causes products that used to work, to fall short and even begin to not work like they used to.
This is a long conversation that will be continued in future articles. I'd love to hear from you and get your thoughts on the subject.
That's it for this week. As always ...
Dedicated To Your Beauty
Juliette's Website
Nyraju Skin Care


Related Articles
Editor's Picks Articles
Top Ten Articles
Previous Features
Site Map





Content copyright © 2023 by Juliette Samuel. All rights reserved.
This content was written by Juliette Samuel. If you wish to use this content in any manner, you need written permission. Contact Juliette Samuel for details.