Neem Oil, No Longer a Secret.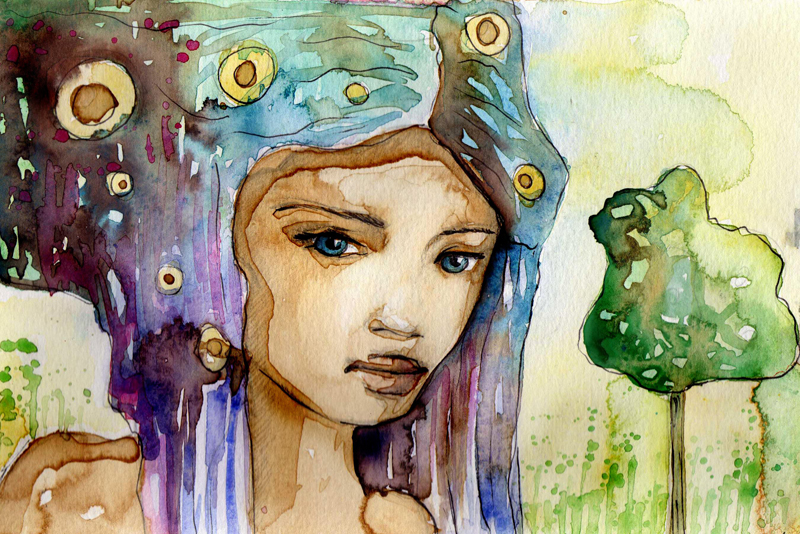 I've got a question for you Ethnic Beauties. How many of you are familiar with Neem Oil? I've been in the Aromatherapy/Natural Healing space for a while and Neem oil is just coming into focus in a big way. Where have I been?! I can't say it's been a well kept secret, yet it has been somewhat of a well kept secret. Neem oil and its properties and benefits are just now being brought to the forefront.
Did you know that the seeds, bark and leaves are said to contain compounds with proven antiseptic, antiviral, anti-fungal and anti-inflammatory uses. Although the West is slow to use Neem, it has been used by the Ancients and Eastern countries for centuries. It's one of the most widely used herbs on earth.
Here are a few of the ways Neem is used.
Psoriasis
- The seed oil and extract have successfully treated symptoms of psoriasis. It relieves the itching and reduces the scales and redness found on the patchy lesions.
Herpes
- Recent test in Germany show that neem extracts are toxic to the herpes virus and can aid in a rapid healing of cold sores.
Birth Control
- Used as a lubricant or injected into the fallopian tube, neem oil was up to 100 percent effective in preventing pregnancy. Go figure! A natural birth control.
Dermatology
- Neem is hight effective in treating skin disorders such as acne, eczema, itching, dandruff and warts.
External Parasites
- Neem quickly kills external parasites and is known to be safer and just as effective a standard treatments for head lice and scabies.
One of the more popular ways of using neem oil is for hair growth and thickening. A lot of us are challenged with thinning edges and balding. Neem oil has bee known to stimulate hair growth and thicken hair with constant usage.
Recipe for Neem Hair Use
Neem Hair Tonic
1 teaspoon of neem oil
4 oz of almond oil
1/4 oz cayenne pepper
2 drops camphor oil
1/4 teaspoon rubbing alcohol
Place the neem oil, almond oil and cayenne pepper in a sealed glass jar and place in a window with direct sunlight for one week. Filter the mixture through a coffee filter to remove the pepper particles. Dissolve the camphor oil in the alcohol and add to the oils, mixing thoroughly.
Place a tablespoon of this tonic into your hand and rub vigorously into the scalp. Cover your hair with a plastic adapt for thirty minutes and wash out with a neem shampoo.
It might be a good idea to get better acquainted with neem. It's definitely an oil worth having in your inventory of essential oils.
That's it for this week. As always,
Dedicated To Your Beauty
Juliette's Website
Nyraju Skin Care


Related Articles
Editor's Picks Articles
Top Ten Articles
Previous Features
Site Map





Content copyright © 2019 by Juliette Samuel. All rights reserved.
This content was written by Juliette Samuel. If you wish to use this content in any manner, you need written permission. Contact Juliette Samuel for details.