Best Level of Care for Ethnic Skin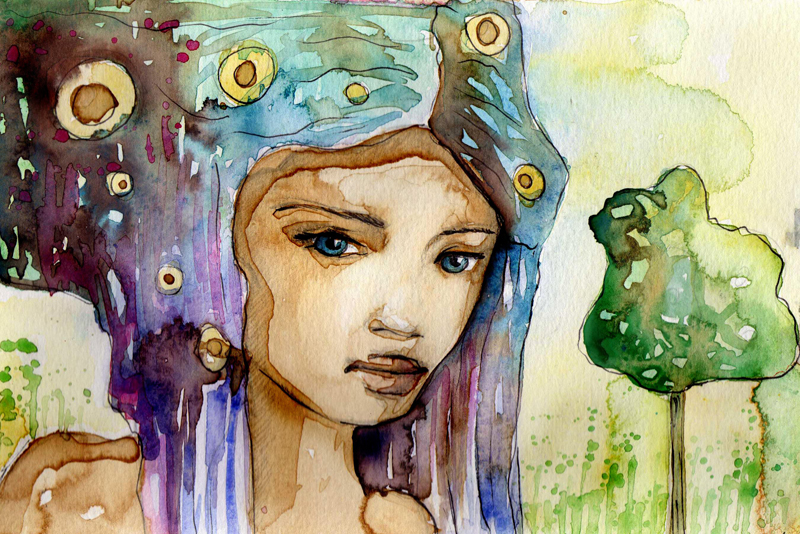 Best Level of Care for Ethnic Skin
Hello Ethnic Beauties! Did you know that most people show up at a skin care facility after a crisis has occurred with their skin. Typically acne, skin discoloration or keloids are what bring ethnic skin types to a skin care professional. It becomes important because their appearance is now affected by the skin's challenge.
Many factors affect the health of your skin. When treating ethnic skin, diagnosing the skin type and condition can cause potential problems because of the variations of your skin's color. In general, the darker the skin's color, the more prone it is to mask or accentuate the problems of the skin. Keloids, thick scars, uneven skin tone/ hyperpig­mentation are more visible in darker skin.
Ingredients for Ethnic Skin
The choice of ingredients used is important when caring for any skin type, but with ethnic skin, choices should be well thought-out.
Green tea has been shown to deliver great results when used in ingredients for ethnic skin. When used in a cream based cleanser, it typically won't contain surfactants and detergents that can often cause dryness to your skin. Green tea also has amazing antioxidant properties.
Exfoliants that are overly abrasive should not be used on dark skin, they can cause major damage. Jojoba wax beads when used with a light hand, or fruit acids in low percentages can serve as a more gentle form of exfoliation for ethnic skin. It is crucial to remember that when you exfoliate ethnic or skin of color, the slightest scratch or tear in the skin will cause discoloration as it heals.
Nutrition and ethnic skin
Topical products are often looked at as a cure-all to skin challenges with ethnic skin care. However, food and quality of diet also plays an important role in the beauty of the skin. Not only do fad diets and quick weight-loss programs have a negative impact on your skin, obesity and poor food choices can as well. They can all be detrimental to the health of an individual.
Fruits and vegetables, omega-3 fatty acids, herbs, vitamins and minerals all play an important role in the beauty of the skin.
Caring for Ethnic Skin
Although it might seem that many people get facials and body treatments, this is not necessarily so within a given ethnic market. Lack of knowledge and the fear of not having the skin taken seriously can keep potential clients away from spa facilities.
There was a time when esthetic and cosmetology schools, did not include a segment of the curriculum for ethnic skin care. So when you showed up with your beautiful skin of color, the skin care therapist did not know how to properly care for your skin. Those times and services are changing.
That's it for this week. As always ...
Dedicated To Your Beauty
Juliette's Website
Nyraju Skin Care


Related Articles
Editor's Picks Articles
Top Ten Articles
Previous Features
Site Map





Content copyright © 2022 by Juliette Samuel. All rights reserved.
This content was written by Juliette Samuel. If you wish to use this content in any manner, you need written permission. Contact Juliette Samuel for details.