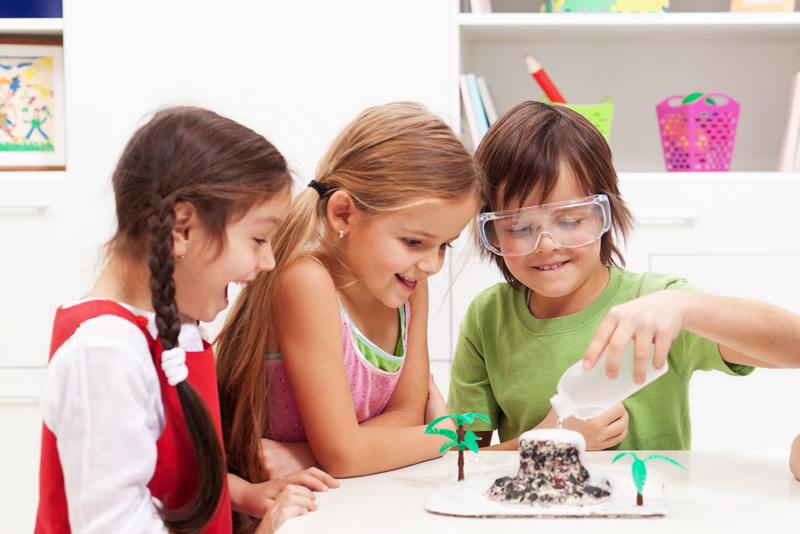 You are a hero. You have the will to empower. In this article you will have the opportunity to grow with your daughter as you prepare her to lead. And the results will be that you will have an amazing relationship with your daughter and a well-rounded leader.

This is your opportunity to make sure your daughter does not repeat any mistakes you have made. You have survived all challenges and obstacles and you made it. You now have the opportunity to right all wrongs that occurred in your life. You will do this by making sure your challenges are turned into stepping stones for life coaching for your daughter. Watch her as she makes daily discoveries and discover with her. Help her understand that it is okay to-not fit in and to be herself.

This is your time to realize that you are her hero. You are a great being, you are a woman, and you are her mom. Believe it or not you wear an S on your chest on a regular basis. You have the ability to overcome all obstacles and still move forward. You also move mountains on occasion. As you raise your daughter, realize that you are raising the next leader. You will be raising a leader and it happens to be your daughter. So where would you begin, how do you start, and would you waste any time doing it. What would you teach her first? How would you begin? Would you allow her to fail herself? As a leader, she will need the following:

SKILLED

She will need to be skilled, make sure she participates in many sports. It is important that she learn cooperation and teamwork before she learns competition. However, sports will teach her the ability to be competitive, and to have team effort. In addition, she will have great respect for the game, the players, and the coach. You will grow with her as her confidence builds while exploring sports. This will allow her to work well with others in the future.

WISDOM

She will need to be smart so make sure she is well versed in all forms of history and culture as well as core classes. You will grow with her as she makes efforts to understand parts of new worlds. This will allow her to be versatile.

EXPOSURE

Make sure she participates in any school projects such as spelling bees, science fairs, art projects, book reports, or any other school competition. Try to involve her in any community competitions as well such as library activities. This will allow her to speak openly and work independently for her own efforts. You will grow with her as she makes great efforts while she learns what it takes to work to achieve excellence in projects.

LANGUAGE

She will need to be versed in other languages so make sure she experiments in other languages in school if they offer it. You will grow with her as she makes efforts in learning other languages other than her main language. She will have the ability to communicate with others in other languages if needed. This accomplishment will be quiet rewarding for her so grow with her as she experiences pride in learning something different other than her main language.

SOCIALIZATION

She will need to learn other forms of socialization. Make available to her plays, the movies, the zoo, science center, museum, parks, picnics, family gatherings, church functions, and friend parties. This will help her learn how to get along with others. You will grow together as you will start to get closer and get along better. Teaching social skills brings a child out of the shy mood.

Helpful tips:

• Learning how to read expands her vocabulary, which promotes better reading.
• Teach her that failure provides feedback that she needs to become good at the things she chooses to or not to do.
• Develop multiple solutions for problem-solving (be creative)
• Suggest she find her own solutions while you come up with some of your own for her, this is growing as you both work together to come up with problem solving efforts that make her a part of the process.
• The teaching of skills for life and for employment is not seen as a target in schools so we as parents need to teach it
• She has a great can-do attitude

You are growing with her in all her efforts, and you are helping her to continue to make a difference, in reality, you are raising a leader.


"Defining myself, as opposed to being defined by others, is one of the most difficult challenges I face"
Carol Moseley-Braun

Live, Laugh and Love
"Making a difference in the world one person at a time"



Related Articles
Editor's Picks Articles
Top Ten Articles
Previous Features
Site Map





Content copyright © 2023 by Tuculia Washington. All rights reserved.
This content was written by Tuculia Washington. If you wish to use this content in any manner, you need written permission. Contact Tuculia Washington for details.