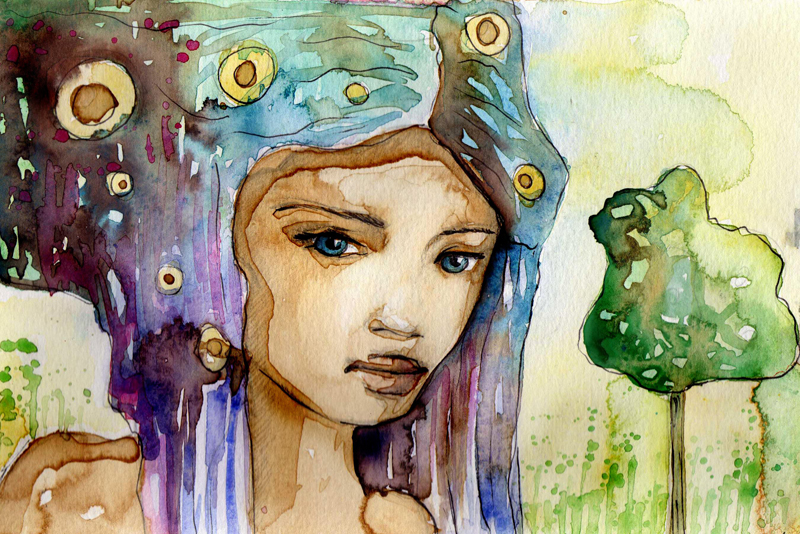 Okay Ethnic Beauties ... A lot has happened since the '60 and '70. The green plant that was used to calm your nerves, relax you and oh did I mention, was and still is illegal in some parts … IS B - A - A - C - K! In the open I should say. It's never really disappeared, just took a break from the limelight.
Over the years, I've read and heard about people being arrested and later released because they got swept up in a local raid while trying to make a purchase. Their purchase was to help minimize the pain and relief of chemo or radiation treatments for cancer. Others were purchasing to make salves and massage oils for crippling arthritis and skin cancer. Cannabis is finding its way into more than just brownies.
Cannabinoids
Cannabinoids are the active medicinal chemicals in the cannabis plant. You've probably heard of THC, the cannabinoid that's responsible for "getting you high" when you smoke it. The main focus in cannabis that"s used in healing applications is CBD, a non-psychoactive cannabinoid. It's been known to bring relief to pain, inflammation and anxiety. CBD has also been shown to relieve seizures for many. Before you run out and purchase your favorite Cannabis, it's a very good idea to consult with your legal dispensary or grower for strains that have been tested for cannabinoid levels and then select the best strain for your use.
Cannabis sativa
is often the strain that's referred to as hemp. Hemp is non-psychoactive and bred in particular for its fiber.
Cannabis indica
is a short and broad leaf plant that has been known for its high level of THC. This strain has sleep inducing and narcotic properties which make it a great choice for pain control and relaxation.
Hybrid cannabis
is pretty much what you get in todays cannabis market. Sometimes it's called the balancer. Not to sleepy, not too heavy and definitely just the right amount of pain relief.
Cannabis and Skin Care
When used topically, cannabis provided in products allow you to benefit without the "high" that you receive from smoking or ingesting it orally.
There's an art and science to making beauty products with cannabis. One of the best books so far is The Cannabis Spa at Home by Sandra Hinchliffe. You'll see a lot of the information and more that I've mentioned above. More importantly, you'll be able to read her story and know why this book came into existence.
She provides a slew of recipes for you with an index, which makes it easy to go straight to a given recipe based on interest. Everything from bath salts, bath teas, foot soaks, headache and sunburn poultices, lip balms and beauty bars.
We'll be watching to see where the U.S. takes its cannabis laws. Let us know what you find as well. That's it for this week! As always...
Dedicated To Your Beauty,
Juliette's Website
Nyraju Skin Care


Related Articles
Editor's Picks Articles
Top Ten Articles
Previous Features
Site Map





Content copyright © 2019 by Juliette Samuel. All rights reserved.
This content was written by Juliette Samuel. If you wish to use this content in any manner, you need written permission. Contact Juliette Samuel for details.