The German Doctor Film Review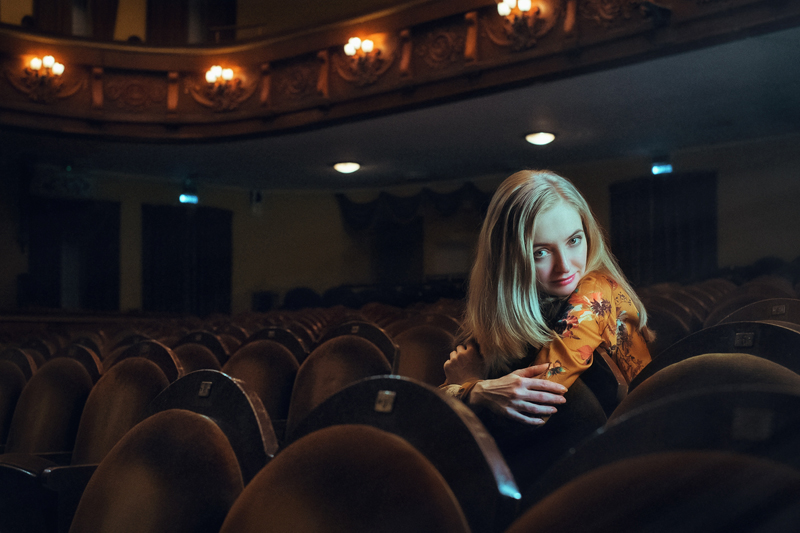 The horrific extent of Josef Mengele's career as an SS officer and physician at Auschwitz during WWII is well-documented. What is not generally known is that Mengele continued his medical experiments while a fugitive from justice in the post-war years. Argentinian writer-director Lucia Puenzo has crafted an unsettling coming-of-age drama based on this fact. Adapted from her novel "Wakolda", Puenzo tells the story of a young girl who encounters "The German Doctor" and unwittingly facilitates his sinister plans for her family.

Mengele's (Alex Brendemuhl) main interest, no surprise, is in blue-eyed, light-haired Lilith (Florencia Bado). The year is 1960 and twelve-year-old Lilith and her family are traveling to a remote region of Patagonia. Lilith's mother Eva (Natalia Oreiro) is re-opening a resort hotel her parents once owned and Mengele, using the pseudonym Helmut Gregor, moves in as their first guest. Lilith, who is bullied by her classmates due to her short stature, forms a connection with the doctor. He begins administering growth hormone injections, unbeknownst to Lilith's father Enzo (Diego Peretti).

Enzo's hobby is constructing dolls that contain a mechanical heart. The dolls are used by filmmaker Puenzo as the central metaphor for conveying Mengele's obsession with standardization and perfection. At first, all of Enzo's dolls are individuals with different features. Lilith refers to her favorite, named Wakolda, as the "weirdest" of all. As a way of co-opting Enzo and gaining his trust, Mengele invests in the business. He rents a factory to manufacture the dolls but Mengele alters their design. They are homogenized in appearance. When Enzo and Lilith visit the factory and hold up one of the dolls for inspection, there is a startling moment when we see that Lilith's face and the doll's face are nearly interchangeable.

Lilith experiences side effects from Mengele's injections. Equally disturbing is the fact that after Eva gives birth to twins, Mengele seizes on the opportunity to experiment with their care. While "The German Doctor" contains no images of Mengele's concentration camp atrocities, the glimpses of his notebook, with their obsessive drawings of conjoined twins and other anomalies, is enough.

Lucia Puenzo and her brother Nicolas, who photographed "The German Doctor", are continuing the cinematic legacy of their father, Luis Puenzo. He directed the Oscar-winning film "The Official Story" (1985), which examines the repercussions of Argentina's Dirty War. While Lucia Puenzo also cites filmmakers Michael Haneke and Ingmar Bergman as influences on her work, she directs from a decidedly feminine perspective. She includes a scene in "The German Doctor" that depicts schoolboys rating their female classmates on a scale of one to ten as they appear for swim class. Lilith rates a zero for her underdevelopment. Puenzo connects the social pressure on females to conform to an oppressive notion of beauty and Mengele's mania for creating a master race.

"The German Doctor" (aka 'Wakolda") was released in 2013. The film is in Spanish and German with English subtitles. "The German Doctor" is currently streaming on Amazon and available on DVD. I watched the film at my own expense. Review posted on 8/26/2018.


You Should Also Read:
La Cienaga Film Review


Related Articles
Editor's Picks Articles
Top Ten Articles
Previous Features
Site Map





Content copyright © 2021 by Angela K. Peterson. All rights reserved.
This content was written by Angela K. Peterson. If you wish to use this content in any manner, you need written permission. Contact Angela K. Peterson for details.