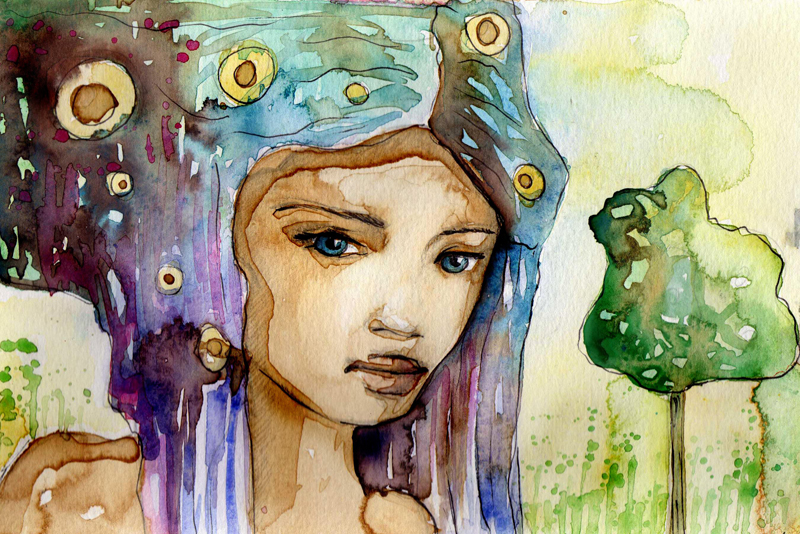 Is this you Ethnic Beauty? Barely able to breath? Head pounding? A thousand wrinkles across your forehead because you're thinking so hard? It's time to de-stress. I know ... it's easier said than done. But guess what? If you don't put some type of plan in place to ease the stress and anxiety in your life, it could lead to greater problems.
We've learned that stress can cause heart attacks but it's also been linked to aggressive breast cancer and memory loss. Who needs this in your life?
Here Are 5 Ways to Break up the Stress in Your Life
:
1. Open a Window
- What? Open a window? Did you know that connecting with Mother Nature has extremely calming affects on your body? When's the last time you opened a window and breathed in fresh air? The air quality in your homes and the buildings you work in changes on a day to day basis, often times for the worst. It's stale, contains odors and can have carbon monoxide lingering without you knowing it. Unless the filters and air ducts have been changed every six months, there are all kind of airborne germs that are having a freak fest in the vents and insulation. Open a Window!
2. Send Yourself Flowers
- As women, we love the idea of receiving flowers ... unless you're allergic to them. For those of you that can handle a bouquet every ten days, send or pick yourself up an arrangement. Don't wait for someone else to validate your importance, Do it for yourself. Your get the beauty of color and aroma in your living and/or workspace.
3. Take a Time Out
- We're always rushing around trying to complete a to-do-list that has us in high stress mode most of the time. Take 15 minute out of everyday to Just Be. You can sit quietly on the grass, in the corner of a room or take a stroll around the block with no commitment to do anything but Be. This includes taking a nap if you need to.
4. Exercise Anyone?
- Yoga is a known stress buster, but so is swimming, dancing and of course Tai chi. Anyone of these exercises or a combination of them will allow you to breathe and become relaxed at the same time. Take your time, find an exercise that will allow you to express yourself and relieve stress at the same time.
5. Get Some Sun
- Did you know that you can reset your circadian rhythm by exposing your retina to sunlight? No sunglasses please. Not only that, a daily dose of Vitamin D can be gotten just by taking a 20 minute stroll daily. Your skin and bones will thank you for it. Need a sun hat? That's allowed, Mother Nature will always find a way to get you the amount you need.
No Brainer ...
These five simple things can help you minimize stress and anxiety, if you will just do them. Can't do them everyday? Fine ... start with three times a week. No pressure, just get started. Your health and well being will thank you for it.
That's it for this week. As always ...
Dedicated To Your Beauty
Juliette's Website
Nyraju Skin Care


Related Articles
Editor's Picks Articles
Top Ten Articles
Previous Features
Site Map





Content copyright © 2019 by Juliette Samuel. All rights reserved.
This content was written by Juliette Samuel. If you wish to use this content in any manner, you need written permission. Contact Juliette Samuel for details.