Makeup! Does It Make You Feel Pretty?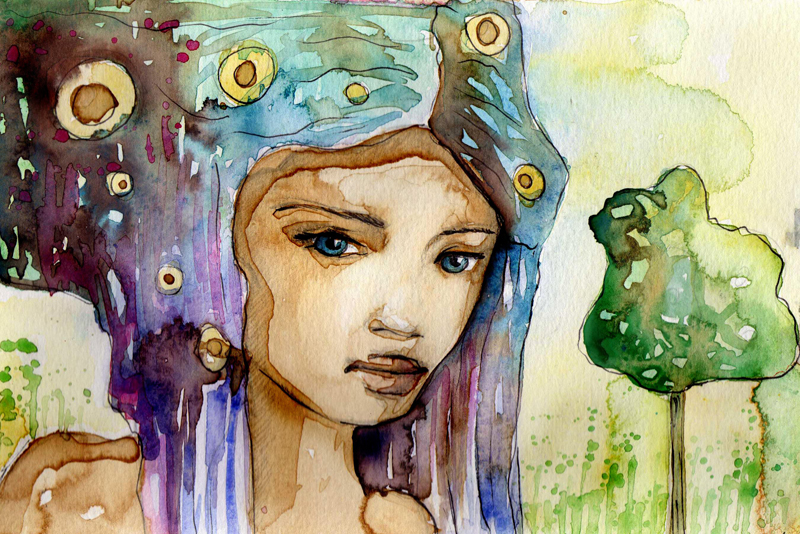 Does wearing makeup make you feel more attractive or smarter? What a question.I can't tell you how many times it's been asked of women in survey's. Women, especially the ethnic market, spend large amounts of their income on makeup. Do You? It's been shown that women, wear makeup to cope with anxiety about their faces and how it looks. It also helps some women feel more confident about themselves and appear more sociable and assertive when in crowds.
Why do we wear makeup?
Most women are trained early on that makeup makes you pretty. Other's say it's a confidence booster. Somehow, the classes needed in how to apply it, seem to be none existent. We've gone from learning that a little blush and lipstick is just enough ... to wearing full blown stage makeup for day. In today's world of wearing makeup, it's more like women are on stage performing a role.
There is a difference in the makeup for day and theater usage. Daytime makeup was meant to be light enough to show enhancement to your already beautiful skin. Theatrical makeup is meant to be worn heavier on your skin so that you'll see a flawless application on stage from the balcony.
Theatrical and evening makeup have come front and center in daytime use. Eye lashes are now being worn as part of daytime enhancement. Call me "old school", but I think it's too much. Your skin never gets a chance to breathe and you're applying glue to your sensitive eye area on a regular basis.
What about the health of your skin?
Some women are never seen without makeup. This puts your skin in jeopardy. Why? It never gets a chance to take in natural sunlight or and fresh air. Makeup sits on your skin like a barrier, blocking out fresh air and sun. It also becomes a magnet for dirt and debris and every bacteria flows in your direction and attaches itself to your skin.
Believe it or not, not everyone cleans their face twice a day. Yes, you should clean your face morning and night. Night cleanings remove the dirt and debris buildup that your gathered from being out all day working, running errands ... etc. Morning cleanings are necessary to remove the buildup of what's on your pillowcase. Unless you change your pillowcase every morning, you're sleeping on dead skin cell buildup, hair care products that you've used not to mention dust mites and whatever else has blown through your heating and air conditioning system. All of this is waiting to attach itself to your skin when you lay your head to rest.
Go Natural!
In a time when "Natural" is the word of the day, women still choose to purchase foundations, lipstick, eye liners and mascara. Why? Because some how, it still makes a girl feel pretty. There are companies that have created natural cosmetic lines without the arsenic and other toxins that have been found in products typically found in stores.
In the end ...
It's your natural beauty that makes you beautiful. The use of a lot of makeup products are the cause of skin breakouts and irritation. Give your skin a chance to breathe and wear makeup only on special occasions. You'll make a greater impact when you enter a room. All eyes will be on you.
That's it for this week.
Juliette's Website
Nyraju Skin Care


Related Articles
Editor's Picks Articles
Top Ten Articles
Previous Features
Site Map





Content copyright © 2019 by Juliette Samuel. All rights reserved.
This content was written by Juliette Samuel. If you wish to use this content in any manner, you need written permission. Contact Juliette Samuel for details.