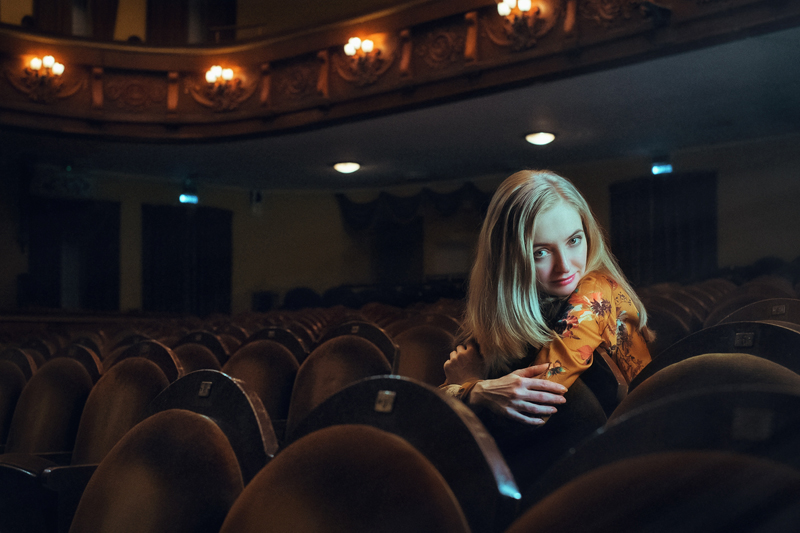 The contradictions inherent in the concept of racism are woven throughout the fabric of "Sami Blood", the debut feature from writer-director Amanda Kernell. The Swedish characters are both fascinated and repulsed by the culture and appearance of the indigenous Sami people, nomadic reindeer herders who resist urbanization. The education system which denies Sami students the right to speak their language or sing their traditional songs also denies them the right to assimilate.

The film is told in flashback from the perspective of Elle-Marja, a Sami woman estranged from her family and heritage. As a teenager in the 1930s, Elle (Lene Cecilia Sparrok) is sent to a Swedish boarding school with her younger sister, Njenna (Mia Erika Sparrok). The students are subjected to harassment by local youngsters who refer to the Samis as "circus animals". When Elle confronts the boys, they respond with violence; restraining her and slashing her ear in the same manner reindeer are marked. The treatment meted out by the adults is equally harrowing. Two male anthropologists visit the school. Without consent asked or given, the females students are forced to disrobe and are photographed nude; in the interests of science, of course.

Elle's tragedy is that she internalizes the prejudices of which she is a victim. She burns her traditional dress and flees to the city of Uppsala. She assumes a new name and leads the life of a "Swedish" young woman, rejecting all contact with her family. Only at the end of her life, attending her sister's funeral, does she begin to examine the suppressed memories and reconnect with her identity.

Amanda Kernell, who is the daughter of a Sami father and Swedish mother, uses a naturalistic approach to her material. She cast two actual sisters, non-professionals acting for the first time, in the roles of Elle-Marja and Njenna. The film belongs to Lene Cecilia Sparrok, as Elle, however. Although the camera pulls back occasionally to highlight the exquisite expanses of the Swedish landscape, Sparrok's open and eloquent face most frequently fills the frame. Her confused reactions to the absurd bigotry she encounters are at once culturally specific and universal.

"Sami Blood" ("Same Blod") was released in 2016. The film is in Swedish and Sami with English subtitles. "Sami Blood" is currently streaming on Amazon and Filmatique and is also available on DVD. I watched the film at my own expense. Review posted on 9/22/2018.

You Should Also Read:
Rams Film Review


Related Articles
Editor's Picks Articles
Top Ten Articles
Previous Features
Site Map





Content copyright © 2019 by Angela K. Peterson. All rights reserved.
This content was written by Angela K. Peterson. If you wish to use this content in any manner, you need written permission. Contact Angela K. Peterson for details.