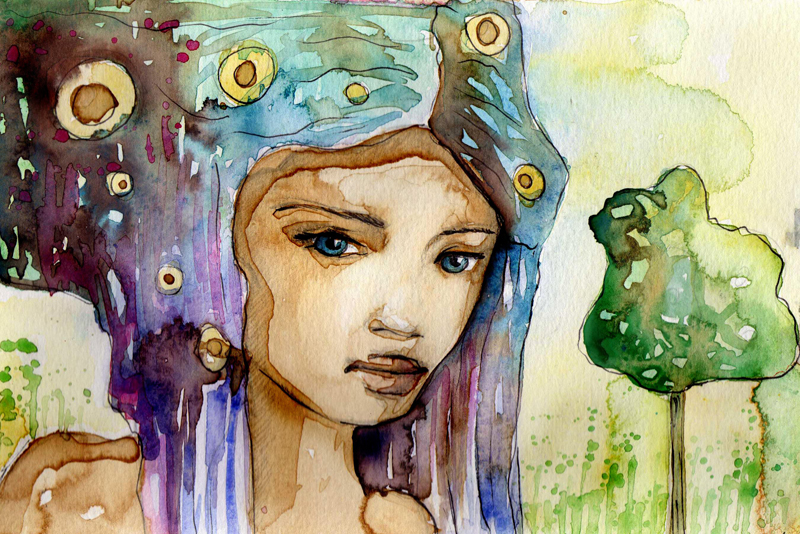 Those dried herbs and spices from seasons past, can now become part of your skin care routine ethnic beauties. The temps are dropping and you can now enjoy some of the hard work you endured preserving those herbs from your garden ... even if it's a container garden.
Once herbs have dried, some of them actually have a more intense flavor and scent than fresh ones. I love dried rosemary and sage. You can enjoy their aroma and flavor long after they've dried. Rosemary is an excellent herb known to enhance memory. My pantry runneth over! Who doesn't need a little natural lift when it comes to memory. It also has anti-inflammatory properties that are known to revive and awaken your skin and spirit. Here's a recipe for you:
Rosemary Facial Mask:
1/2 cup of hot water
2 teaspoons of rosemary
2 tablespoons of whole oats
Mix all of your ingredients in a blender and process until creamy smooth. Apply the mixture to clean skin -face and neck- let sit for 20 minutes and rinse with warm water. This recipe will possibly yield 4 ounces. Refrigerate and use within 7-10 days. This is natural, no preservatives.
Now on to Sage. Traditionally, sage is a staple in households at holiday time, especially in the U.S. What's Thanksgiving without sage in your stuffing/dressing, depending on where you live. My Elder Women grew sage all around the house. They'd dry it out and then put it into canister jars. It was also used to smoke away insects and smudge the house.
Another use for Sage was as a hair rinse. When used over a long period of time, Sage was known to darken your hair and is also known for its strong antibacterial benefits. Here's a recipe:
Sage Hair Rinse
2 tablespoons of dried sage leaves
1 cup of boiling water
Place the dried sage leaves in a ceramic dish and pour the boiling water over them. Allow it to steep like a cup of tea. When cooled completely, strain off the leaves and toss in the trash. Pour your liquid into a clean bottle, preferably with a mist cap. After you shampoo your hair, mist thoroughly into your scalp and hair. You can also just pour into your hair and scalp and blot dry. Do not rinse out.
Combined with rosemary, sage is also known to stimulate hair growth.
So many more ...
These are just two herbs from your pantry/garden that you can benefit from when it comes to natural beauty. Give them a try. There are so many more. We'd love to hear what concoctions you might be brewing up in your kitchen. Share them in the forum.
That's it for this week! As always ...
Dedicated To Your Beauty
Juliette's Website
Nyraju Skin Care


Related Articles
Editor's Picks Articles
Top Ten Articles
Previous Features
Site Map





Content copyright © 2023 by Juliette Samuel. All rights reserved.
This content was written by Juliette Samuel. If you wish to use this content in any manner, you need written permission. Contact Juliette Samuel for details.