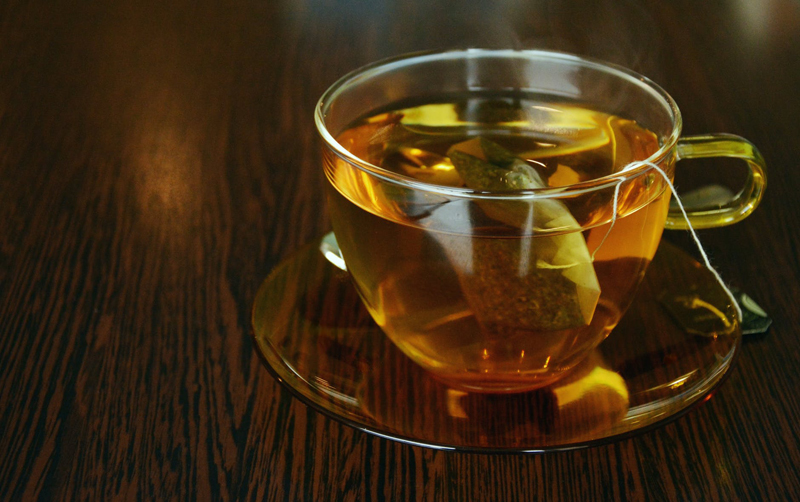 Hojicha Tea

What is Hojicha tea?

Hojicha tea is a type of Japanese green tea. It is comprised of one green tea or several green teas put together. Kyoto Japan is credited with first doing a green tea roasting process in the 1920's that resulted in Hojicha.

The Roasting Process

The majority of Japanese green teas go through a steaming process, but Hojicha gets roasted. The harvest of fresh green leaves are placed into a unique porcelain/or rustic hot pot made from earthen ceramic. These pots have the ability to retain heat and evenly spread the heat. Once the green tea leaves have been roasted at a high temperature, the tea leaves will turn from green to a reddish brown.

Hojicha Has Many Varieties

Hojicha is at times considered a "blended" tea. This means that it can be consumed after roasting process by itself, but many times different teas a joined together and form a subgroup of Hojicha variety. Hojicha may even be called an infusion in some circles. A popular variety is made from Bancha green tea. Bancha is simply the "leftover" tea from the previous green tea harvest. This is often referred to as the common tea. Another often seen in the blend is Sencha green tea. Sencha is a bitter green tea that is from the first flush. It is usually the youngest leaves "sprouts" on the tea bush, denoting a higher quality. These two along with Kukicha which is made purely of things not ever in the common green tea such as twigs from the tea bush, will make up Hojicha tea. Each one of these named teas are processed separately and then mixed together.

Sweet Taste of Hojicha

The processing with the high heat creates the green tea leaves to caramelize. The toasting process does alter and change the natural contents of the leaves. The antioxidant levels are significantly different afterwards. It is lowered, but Hojicha will retain a lot of their catechins (polyphenols), these are the beneficial EGCG's or naturally occurring compounds that carry the antioxidant benefits. But the bigger bonus is that the caffeine levels also drop when this occurs. This will enable the Hojicha to be consumed at all hours of the day or night. The caramelizing also creates the leaves to taste sweet. This is highly attractive to parents who give their children the tea.

Entrepreneurial Hojicha Boon

Hojicha is very aromatic, it is full bodied and robust flavored, has a naturally pleasant nutty type flavor. It was popular with the late dining people because it was used primarily as an after dinner drink. It was also found to have palate cleansing abilities. This meant it naturally removed food residues from your tongue and the Hojicha drinker felt refreshed. It became a highly sought out tea. In fact, as of 2017 Hojicha has become wildly popular and Japan is witnessing a boon. The fueler of this boon is Hojicha. Japan is the second largest green tea marketer in the world and Hojicha and the creations and innovations are endless.

While, no one knows exactly who invented what first, this is what we do know for sure, in 2016 large green tea manufacturer Ito En launches a ready-to-drink Hojicha tea. Then in early 2017 the Japanese arm of Haagen-Dazs launches a Hojicha Latte Ice Cream, followed by another large chain Starbucks Japan launches their own version of Hojicha Latte hot or cold.

This creates frenzy in just short of two years, where suddenly Hojicha is trending across Japan and in the country's chain stores and tea houses appears different versions of Hojicha. Soon, right behind this Japan's large Nissin Foods launches an Instant Noodles Soup made with Hojicha and the savory Hojicha business is launched.

While data collectors in Japan say that the trend isn't stopping. The tea drinks and foods concept is endless. They feel that with the healthy aspect of this tea and the lower caffeine and the fact that it can be made into many things this trendy tea is already predicted to overcome the popularity of Matcha tea; Japan's staple green tea!

Is Hojicha In The United States

The quick answer is yes. Japanese Tea Houses and some finer restaurants are currently spotlighting Hojicha, the western and southwestern parts of the United States have seen quite a bit of remarkable relevance with this product. As with the already mentioned businesses above, they have versions of the Hojicha Tea Latte on their menus. It will not be too long until it will be available world-wide and has become common.

The loose leaf Hojicha is available in markets that specialize in Japanese foods, and other ethnic markets. There are also large tea retailers that have Hojicha in their inventory:

Here's a list of just a few notable and popular tea retailers that were not already listed, they are:

The Tea Spot, Republic of Tea, Mighty Leaf, Tea Haven, Arbor Tea, Adagio Teas, Harney & Sons and of course with Amazon.



Related Articles
Editor's Picks Articles
Top Ten Articles
Previous Features
Site Map





Content copyright © 2021 by Mary Caliendo. All rights reserved.
This content was written by Mary Caliendo. If you wish to use this content in any manner, you need written permission. Contact Mary Caliendo for details.