Facial Oils for Cleansing Ethnic Skin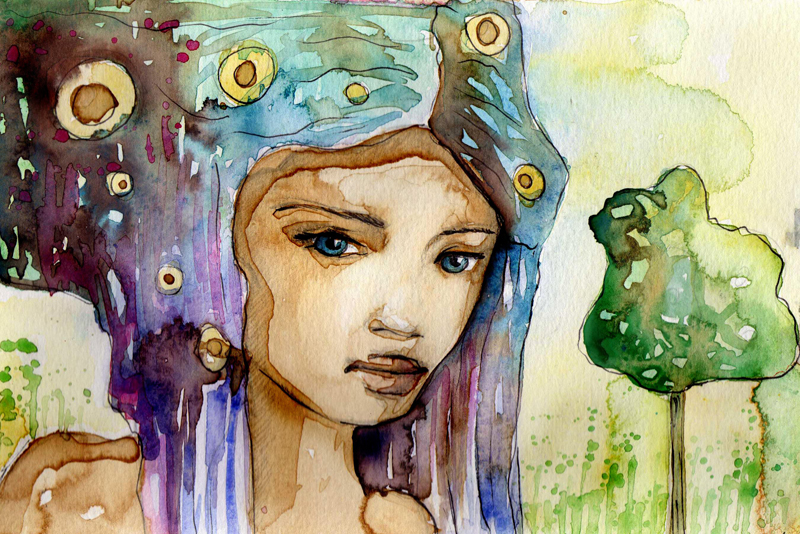 Can you actually use oils on your face? Sure you can! Your face is your window to the world and how you care for it is extremely important. But oils?! Yes, oils. Did you know that there was a time when oils were the only thing used to cleanse your face? A lot of us take it for granted, but soap and running water were a phenomena at one time.
The use of oils as cleansers is being rediscovered. First you'll want to find an oil or combination of oils that are suited for your skin type.
How To Use Oil To Cleanse Your Face
You can use two possible methods for cleansing. You can take a half teaspoon full of oil into the palm of your hand and rub them together. Apply the oil to your face and neck without having washed it first and massage it in.
You don't think it's working but it is. Oils have a way of removing makeup, lifting dirt and dead skin cells from your face. Once you've completely covered your face and neck with oil, place a hot (NOT burning hot) washcloth over your face. Wring out any excess water before applying it to your face.
What's happening here,is your pores are being allowed to open and release oils and debris. After a minute or two, wipe the excess oil from your face. Pat your skin dry or you can simply allow it to dry naturally. You can then apply a nourishing facial oil to help maintain the moisture.
The second approach is to simply use a little hydrosol or pure water with the oil in the palm of your hand and rub them together to create an emulsion. Apply to your face and use the same cleansing procedure as in the first approach.
Choosing Your Cleansing Oils
Cleansing is one thing, but choosing the right vegetable oil to cleanse with is another. The rule of skin type applies here just as in choosing any skin care product.
For Dry Skin
: Olive, avocado, almond, sesame and macadamia or excellent oils for cleansing.
Normal Skin
the balance of oleic and linoleric acid will work well here. So cranberry seed, apricot kernel, organ and baobab will do the job.
Oily Skin
needs oils that are high in omega-3 and 6 fatty acids. They help to calm, replenish and normalize your skin. Blackberry, raspberry, flax, kiwi seed and chia seeds are excellent oils for oily skin.
Jojoba Oil
although technically a wax, is a great carrier oil for all skin types. With its lack of triglycerides it is especially helpful for your skin if it overproduces oil.
Essential Oils
can be incorporated into your cleansing phase to add a little scent and act as a work horse to help with skin conditions and to give life to a dull complexion.
*
Helichrysum or Chamomile can help control inflamed tissues.
*
Lavender can soothe your nervous system while toning and calming your skin.
*
Rose Otto or Neroli are simply made to be used for beautiful skin care.
Moisturizers
After you've cleansed and see the beauty shine through on your skin, now it's time to have a good nourishing moisturizer in place. You can create these with essential oils and carrier oils for your skin type.
Oils such as lavender, frankincense, geranium, pettigrain, palmarosa, red mandarian for vibrancy emotional balancing, clary sage, fennel, sandalwood for centering, ylany ylang, rose, jasmine are all excellent moisturizing oils.
3-5 essential oils for your face, in a blend, no more. If you're attending to a particular challenge, your choice of oil will all depend on what your challenge is.
I'd say we're off to a good start. Give oil cleansing a try and let us know in the Ethnic Beauty forum what you think. That's it for this week. As always ...
Dedicated To Your Beauty
Juliette's Website
Nyraju Skin Care


Related Articles
Editor's Picks Articles
Top Ten Articles
Previous Features
Site Map





Content copyright © 2021 by Juliette Samuel. All rights reserved.
This content was written by Juliette Samuel. If you wish to use this content in any manner, you need written permission. Contact Juliette Samuel for details.