Drama Movies Column - News and Reviews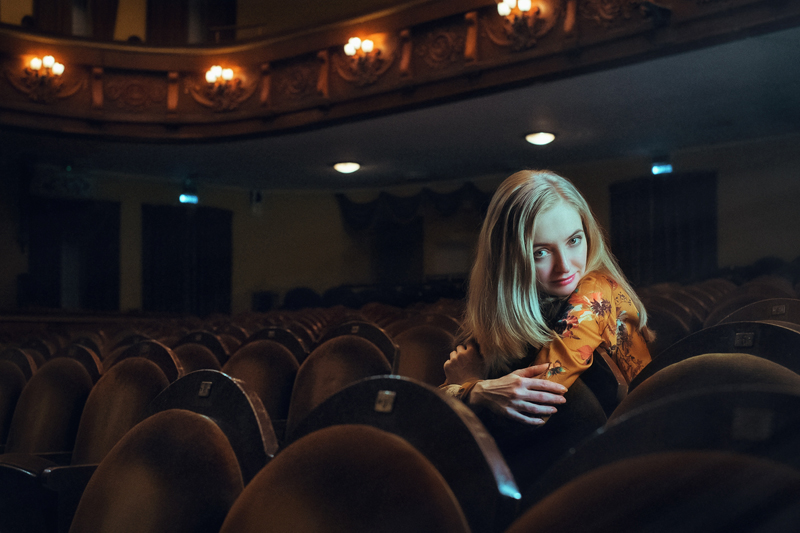 "When I was a little girl, my dad sat me down and said that there are leaders and there are followers — and you have to be a leader. It's scary in this world because there are a lot of followers and there are very few leaders. Lek is a leader. I have never seen somebody more effortlessly generous — every single action she takes is something outward. It's unbelievable. I want to get her message out to people, I want people to see a real hero."

Director Ashley Bell on activist Lek Chailert

Actress Ashley Bell produced and directed the documentary "Love & Bananas: An Elephant Story", released in 2018 and currently streaming on iTunes. Bell traveled to Thailand, where Lek Chailert established the Elephant Nature Park. The park provides a home to Asian elephants that Lek rescues from abuse, which is particularly rampant in the trekking industry.

"Love & Elephants" exposes the cruelty of the "crush box" and the bull hook, which are used to physically and psychologically break the spirit of young elephants. Once broken, they can no longer recognize their mothers and are docile enough to be used in the tourist and logging industries. The film centers around Lek's rescue of a 70-year-old, partially blind elephant that has spent her entire life in chains.

The impact of "Love & Elephants" is similar to that of Gabriela Cowperthwaite's 2013 documentary, "Blackfish". Both films show that wild animals are exploited to generate dollars for the tourist industry. The documentaries also show the incredible abuse the animals suffer in order to exist in captivity. "Blackfish" had a significant impact on SeaWorld's revenue. SeaWorld also announced it would stop breeding killer whales. I think "Love & Elephants" will have a similar effect. You can visit Bell's website loveandbananas.com for more info.

Bell financed her film partially through crowdfunding. For budding filmmakers who have a passionate desire to tell their own stories, she published an ebook titled "Shoot It. Sell It. Show It. How I Made an Independent Film with Grit and Google".

Posted on 12/21/2018.
You Should Also Read:
Dark Horse Film Review


Related Articles
Editor's Picks Articles
Top Ten Articles
Previous Features
Site Map





Content copyright © 2021 by Angela K. Peterson. All rights reserved.
This content was written by Angela K. Peterson. If you wish to use this content in any manner, you need written permission. Contact Angela K. Peterson for details.