Find Old Florida on Cabbage Key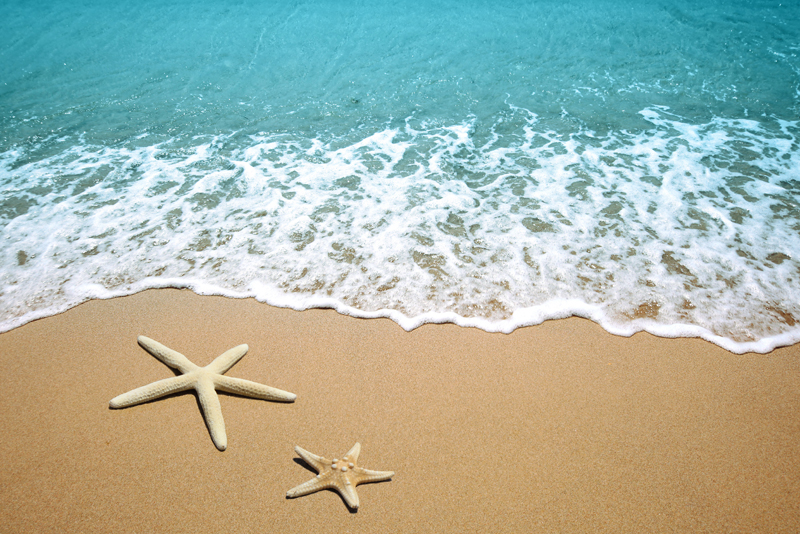 Leaving behind gray skies and the cold, dreary weather that hangs over Ohio in December, a friend and I hopped on a plane and headed for sunny Florida. Our destination: the island of Cayo Costa off the Gulf Coast near Ft. Myers. I will write more about our week on Cayo Costa, but for this article, I've focused on the hidden gem that is Cabbage Key, one of our day trips during the week.
Florida's Lee County stretches along the states southwest Gulf Coast and is home to popular locations such as Cape Coral, Fort Myers, and Bonita Springs. The county located about 125 miles south of Tampa happens to be the spring training home of the Boston Red Sox and the Minnesota Twins. Like much of Florida's Gulf Coast, it is blessed with an abundance of natural beauty, spectacular beaches and is sprinkled with unique little islands, keys, bays, and backwaters that follow along the mainland coast. Just off the mainland is Little Pine Island and Pine Island. The span of crystal clear, fertile waters that lie between Pine Island and the barrier islands of Sanibel, Captiva, North Captiva, and Cayo Costa is the Pine Island Sound. This chain of barrier islands separates the sound from the Gulf of Mexico. The sound is also an aquatic preserve. The preserves water quality along with its abundant natural resources such as seagrass beds, wading and diving bird colonies, oyster beds, estuaries, fisheries, mangroves, dolphins, manatees, sea turtles, and sponge beds are all studied and monitored by preserve staff.
Amid this rich ecosystem of the Pine Island Sound, you find Cabbage Key. It is one of a dozen or more small keys and islands that are scattered within the sound. A Cay, or Caye, pronounced key, is a small, sandy, low-lying remnant of a coral island. Cabbage Key along with the other keys and islands in the Pine Island Sound are thought to be ice age sand dunes. While the island of Cayo Costa is regaled for its miles of pristine beaches, Cabbage Key has no beach areas but is ringed by mangroves and covered with a variety of plants and trees. You also won't find paved roads or vehicles except for a golf cart or two. You will find winding nature trails that invite visitors to wander and learn the local flora and fauna from markers that identify plants and trees.
Like Cayo Costa, Cabbage Key is only accessible by boat. This little tropical paradise at a smidge over 100 acres, is one of the smaller islands in the Pine Island Sound. Located about five miles from Pine Island to its east and sheltered by Cayo Costa to its west, Cabbage Key is in the Great Calusa Blueway and the Intracoastal Waterway. The Blueway is 190-miles of mapped out water routes for canoeists and kayakers. The Blueway covers three regions of the Gulf of Mexico coastline. The first portion meanders through Estero Bay; the second includes the Pine Island Sound and Matlacha (pronounced Mat-la-shay) Pass. A third route takes paddlers inland into the Caloosahatchee River and its tributaries. The Blueway is named for the local Native American Indian culture Calusa. The Calusa Indians lived and thrived for centuries off the rich waters and land of Florida's Gulf Coast as fishers, gatherers, and hunters. Remnants of this unique culture can still be seen in the form of shell middens or mounds of mollusk shells, some reaching almost forty feet in height. The Calusa Indians inhabited Cabbage Key for several thousand years until the mid-1700s. Evidence of their culture remains today, particularly where the Cabbage Key Inn, restaurant, and bar are perched atop a shell midden or mound.
From the mid-1700s for almost a century, Cabbage Key was utilized as a Cuban fishing camp. All along Florida's southwest coast Cuban fishing companies set up camps where fish were harvested, dried, salted and shipped to Havana. Over the next One Hundred-and Fifty-years Cabbage Key, also known as Palmetto Key, was bought and sold several times. As the tropical island paradise appeal became popular with the rich and famous, it's no wonder that the islands in the Pine Island Sound began to attract wealthy families looking for vacation hideaways to spend the winter months. One such family in the 1930s built a 4,500 square foot winter estate on Cabbage Key that was completed in 1937 along with several small cottage type buildings and a boathouse.
After the death of the young wife and mother of this family, Cabbage Key once-again went up for sale. Future new owners converted the estate buildings into a small island inn to welcome guests. They ran it for years until their retirement when the island once again changed hands over the years and eventually came into the hands of the Wells family in 1976, who continue to own it today. The island is listed on the National Register of Historic Places.
Rob Wells and his brother Ken have taken over the helm from their parents Rob and Phyllis and manage the resort, as well as the family, owned Tarpon Lodge and restaurant on Pine Island. Rob and Ken grew up on the island and have remained to carry on the family legacy of welcoming visitors to their little tropical paradise that exudes Old Florida Charm.
While an island this small can only accommodate a small number of permanent residents, the Cabbage Key Inn, Bar, Restaurant, and Cottages draw thousands of day-trippers and overnight guests throughout the year. Visitors arrive by boat, kayak and even float plane.
The Tropic Star Ferry out of Pine Island picked up part of our group at the pier at Cayo Costa State Park, while some of our intrepid adventurers paddled kayaks the few miles from Cayo Costa to Cabbage Key. Although the island has no beach areas, overnight guests without a boat can arrange for transportation over to near-by Cayo Costa to enjoy the secluded, uncrowded, pristine beaches the state park has to offer. For boaters, the Cabbage Key Marina has slips with hook-ups, showers and laundry facilities.
The biggest attraction for those seeking a day trip is lunch at the Cabbage Key Restaurant and Bar. One area legend has it that Cabbage Key and its hamburgers were the inspiration for Jimmy Buffet's famous song Cheeseburger in Paradise. In addition to Buffet, the little key has had many distinguished visitors over the years such as presidents George W. Bush and Jimmy Carter as well as many celebrities.
While a cheeseburger in paradise is undoubtedly tempting, the restaurant's menus have plenty of other delicious options for breakfast, lunch, and dinner, which are served seven days a week year-round. A variety of fresh seafood is always available. If you're fishing the local waters, you can even bring your catch, and have it prepared by the restaurant chef.
After a difficult decision, I finally settled for the grilled Mahi-Mahi sandwich and a slice of a Florida favorite, homemade frozen key lime pie for lunch. I asked the waitress for the recipe, but she wasn't willing to share their secret recipe!
The bar is a favorite watering hole of tourists and boaters alike. It's famously known as The Dollar Bill Bar. Why? One quick glance around and you can see why. Covering every square inch of the wall space, ceilings and posts are thousands of dollar bills. This is supposedly a tradition started by local fisherman who in times of bountiful catches would scribble their names on paper money, tack or tape the bills to the walls, to ensure a future bar tab would be covered in leaner times. Thousands of bills let loose each year and are collected by the staff and are donated to charity a couple of times a year. The bar is well-stocked, and their signature beverage is the Cabbage Creeper. A taste tingling blend of Pina colada mix, rum, and coffee liqueur.
The restaurant and bar sit atop an ancient Calusa shell mound that overlooks the marina and the sound. For a view of the marina and sound guests can choose open-air dining outside or inside the front room which once served as a porch for the main house. The front room decor of antique fishing gear, historic old photos and mounted replicas of the many highly sought-after game fish that make this area a world-class fishing destination, are well worth a tour before your meal arrives.
The main room dining area is enclosed by large windows that look out upon massive Cuban laurel trees that drip with Spanish moss and colorful bromeliads. The restaurant and bar not only serve small parties of diners but can host special events such as corporate dinners, rehearsal dinners and family events from small groups of ten or more up to 150 people.
For those who wish to spend more than just a few hours on this little piece of secluded paradise, there are several types of lodging options available to guests. While I didn't get to view any of the overnight lodgings the website images look extremely inviting and they receive rave reviews from overnight guests. The inn has six rooms with air conditioning and private baths. These rooms do not have TVs, phones or refrigerators and are all non-smoking rooms. Wi-Fi is available in the main inn area. Inn room rates vary depending on On-Season Rates (Feb. 14th to July 15th) and Off-Season Rates (July 16th to Feb. 13th), or holidays. On-Season rates go from $145.00 to $185.00 depending on the room and weekday, weekend or holiday. Off-season rates are a bargain at $99.00 to $149.00, again depending on the room and whether it's a weekday, weekend or holiday.
The eight cottages look absolutely gorgeous on the website and range in price from On-Season rates of $215.00 to $550.00 depending on weekday, weekend, or holiday. Off-Season rates vary from $185.00 to $550.00 depending on weekday, weekend, or holiday. There is a two-night minimum for both the inn rooms and the cottages. Cottages vary from one bedroom/one bath to three bedroom/three bath. Some are waterfront. All cottages have refrigerators, TVs and coffee makers. Some have full kitchens.
As for getting to Cabbage Key, there are several ferry and water taxi options available from different locations along the mainland and Pine, Sanibel and Captiva islands. Just ask around, and you'll be pointed in the right direction. For more info on Cabbage Key and to check out their attractive lodging options or to make a reservation visit: www.cabbagekey.com or phone 239-283-2278.
For more on the history of Cabbage Key click on the link below.
For more on Cayo Costa State Park click on the link below.
You Should Also Read:
Florida's Cayo Costa State Park
The Sea Turtles of St. George Island
A Brief History of Florida's Cabbage Key


Related Articles
Editor's Picks Articles
Top Ten Articles
Previous Features
Site Map





Content copyright © 2022 by Hazel M. Freeman. All rights reserved.
This content was written by Hazel M. Freeman. If you wish to use this content in any manner, you need written permission. Contact Hazel M. Freeman for details.