The Sea Turtles of St. George Island Florida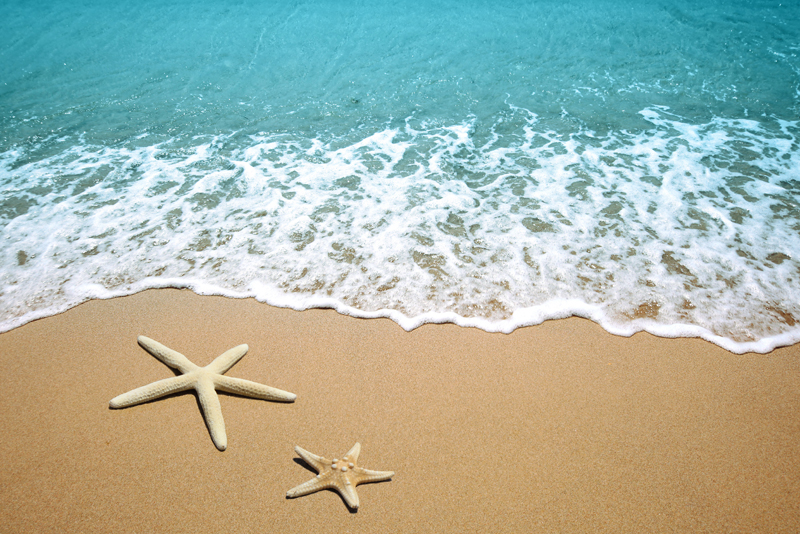 Located along the Gulf of Mexico on North Florida's panhandle, in Franklin County, stretches the 28-mile long barrier island of St. George. Here you'll find some of the most beautiful beaches Florida has to offer. People are not the only visitors drawn to the natural beauty of these sandy shores. In one of Nature's many amazing events, female sea turtles have returned for thousands of years, to these very beaches where they once crawled as hatchlings from their sandy nest, and scrambled towards moonlit rays dancing across the Gulf water, to the safety of the open sea.
Each year along the beaches of St. George Island, as well as Dog Island and Alligator Point in Franklin County, from May 1st into late summer, endangered female loggerhead sea turtles, and an occasional leatherback, are driven by their natural instinct to return home again, to lay their cache of 80-100 eggs and start the next generation.
From early summer, into November baby sea turtles, or hatchlings, struggle to break free of their eggshell, fight their way from beneath the sand, only to emerge into even more dangerous surroundings, where birds, crabs, ants, cats, and other predators await eagerly to devour them as they scramble towards the water. And what if they go in the wrong direction, away from the water?
When baby turtles hatch at night they instinctually crawl towards the light of the horizon that reflects on the waters surface. Should the hatchlings get disoriented, and crawl away from the water and towards the artificial lighting from beach homes, businesses, streetlights, bonfires, or even flashlights without a red filter, it will almost certainly be a crawl to their death.
Much of the hatchlings limited energy is expended during its mad dash to get to the safety of the water. Should they go in the wrong direction or get lost amid beach furniture, fall in large holes dug by beachgoers, or get tangled in toys left on the beach, they waste their precious energy reserves and may not make it to the water at all. If they do make it, they may be exhausted, and unable to swim to deeper water.
As more and more people discover the beauty of St. George Island it means they must also learn to share these wonderful beaches with the endangered sea turtles and their fragile hatchlings, or risk losing them forever to extinction. I spent some time walking the beach on St. George Island looking for evidence of nesting sea turtles with Bruce Drye of the non-profit group, Sea Turtles At Risk (STAR). Bruce is the Volunteer Coordinator for the St. George Island Volunteer Turtlers (volunteers who walk the beach to find, mark, and protect turtle nests).
Our group of Turtlers met Bruce on the beach at about 6AM. He explained that early morning, as the sun rises, is the best time to locate turtle tracks in the sand. The morning sun casts shadows across the tracks of the female turtle. When tracks are spotted the Turtlers follow them up to the nest location and mark the nest. Once the nests are marked they're monitored daily.
In an effort to prevent the hatchlings from becoming disoriented by artificial lighting, Franklin County has enacted a Marine Turtle Lighting Ordinance prohibiting lighting that can be seen from the beach after dark. Bruce's group also hands out information and gives regular "Turtle Talks," throughout the tourist season to inform visitors of their responsibilities in protecting the marine turtles. STAR also received a grant to help property owners with the cost of replacing their outside lights with turtle friendly lights.
One property rental company, Resort Vacation Properties, has a full page of information with photos, on their website about how beachgoers can help protect the sea turtles when enjoying the beaches. They ask visitors to remove all personal articles, and refuse from the beach at the end of the day, as well as fill in any holes dug during the day. It's also important for visitors staying in beach front properties after dark to close the drapes on beach facing windows, dim interior lights, and to use outside lights only when absolutely necessary. They ask visitors to make sure all outside lights are off when they retire for the evening.
Even with these efforts as many as 20% of the yearly hatchlings disorient towards artificial lighting and die. Although the previous 10 years had shown a continual decline in numbers of nesting turtles, the 2008 numbers showed a large increase in the number of nests with 168. "Maybe we're on an upswing. We're cautiously optimistic," said Bruce.
Franklin County faces a continuing challenge of increased tourism, while at the same time finding ways for humans, and turtles to co-exist, so both can utilize these spectacular beaches and waters without endangering the fragile balance of nature the turtle's depend on to survive. Bruce pretty well summed it up by saying, "Being able to walk on the beach is one of the greatest pleasures in life". I would definitely have to agree with that.
As I left for the airport at 4AM a few days after my turtle walk on the beach, the full moon shone bright in the early morning sky. Silver rays of moonlight shimmered and danced across the calm water and lit a bright, watery path towards the horizon. It was then that I truly understood the nocturnal beacon Mother Nature had put in place for her tiny hatchlings to follow to the open sea. Stay safe little turtles!
________________________________________________________________________
For more information, and some great pictures of turtles, visit: www.seaturtlesatrisk.org.
For information on beautiful Franklin County, Florida, visit the Franklin County Tourist Development Council at: www.anaturalescape.com - 1-866-914-2068. For Resort Vacation Properties information on sea turtles visit: https://www.resortvacationproperties.com/vacationrentals/seaTurtles.php.
You Should Also Read:
Florida's Franklin County Is


Related Articles
Editor's Picks Articles
Top Ten Articles
Previous Features
Site Map





Content copyright © 2022 by Hazel M. Freeman. All rights reserved.
This content was written by Hazel M. Freeman. If you wish to use this content in any manner, you need written permission. Contact Hazel M. Freeman for details.