Drama Movies Column - News and Reviews 3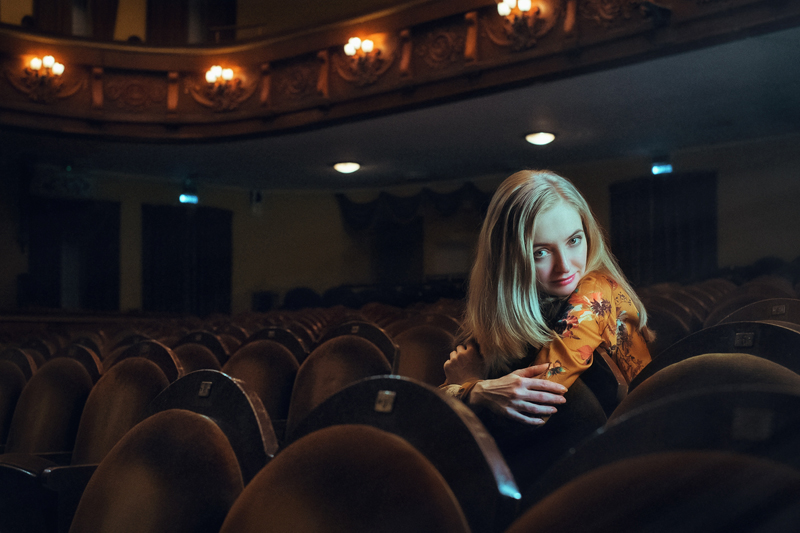 "I've gained experience, I have greater confidence in myself and this allowed me to follow my instinct, to trust my intuition more often, to dare to impose my way of seeing things upon the film crew. The most important thing for me is that I stay in constant contact with my film as it develops; I have to be able to feel it, to listen to it, to remain in dialogue with it, sometimes to the point of startling those around me." Director Anne Sewitsky (interviewed for Cineuropa.org)

Sewitsky is the director of "Sonja: The White Swan", a biopic based on the life of Norwegian Olympic skating champion and actress Sonja Henie. The film depicts some of the turmoil in Henie's personal life that was masked by her sunny onscreen persona. "Sonja" will have its US premiere at the Sundance Film Festival in Park City, Utah on January 29th.

Sewitsky's comments on directing are echoed by some of the female filmmakers interviewed in "Half the Picture", a 2018 documentary from Amy Adrion. While 50% of the graduates from film school directing programs are women, the percentage of women who direct the top 100 grossing films each year is stuck in the single digits. "Half the Picture" explores why it is taking so long for women to achieve parity. One of the most candid and entertaining women interviewed is director Penelope Spheeris. Even after the success of "Wayne's World" (1992), Spheeris was unable to interest a studio in financing her own projects. Spheeris freely admits that she took assignments like "The Beverly Hillbillies" (1993) and "The Little Rascals" (1994) strictly for the money. The doc is worth watching for her segments alone.

Danish director Susanne Bier, though not featured in "Half the Picture", is helping to forge new ground for women behind the camera. Netflix, which rarely releases its viewing stats, announced this week that 80 million households have viewed Bier's film "Bird Box". That number comprises more than half of all Netflix subscribers. Bier's next project is directing Nicole Kidman, Hugh Grant, and Donald Sutherland in the television series "The Undoing".

Finally, Christiane Amanpour aired an interview with Bier's compatriot Mads Mikkelsen last evening. I was hoping Amanpour would ask the actor about his experience being directed by Susanne Bier in two films ("Open Hearts" and "After the Wedding"). Most of the segment was in regard to "Arctic" however, the survival drama that opens in the US on February 1st. Amanpour has a habit of asking very general, open-ended questions, in particular when she is interviewing creative artists. She asked Mikkelsen how he managed to act in both small-budget European features and blockbuster studio films like "Dr. Strange". The Dane responded in a bemused fashion saying (I'm paraphrasing) "Well, I get on a plane and go where I am supposed to." Mikkelsen is also hoping to reach a massive audience with his Netflix project "Polar". The ultra-violent flick, with Mikkelsen playing the world's top assassin, begins streaming on January 25th.

Column posted on 1/19/2019.

You Should Also Read:
Drama Movies Column - News and Reviews


Related Articles
Editor's Picks Articles
Top Ten Articles
Previous Features
Site Map





Content copyright © 2018 by Angela K. Peterson. All rights reserved.
This content was written by Angela K. Peterson. If you wish to use this content in any manner, you need written permission. Contact Angela K. Peterson for details.