Treat Yourself Special, Ethnic Beauty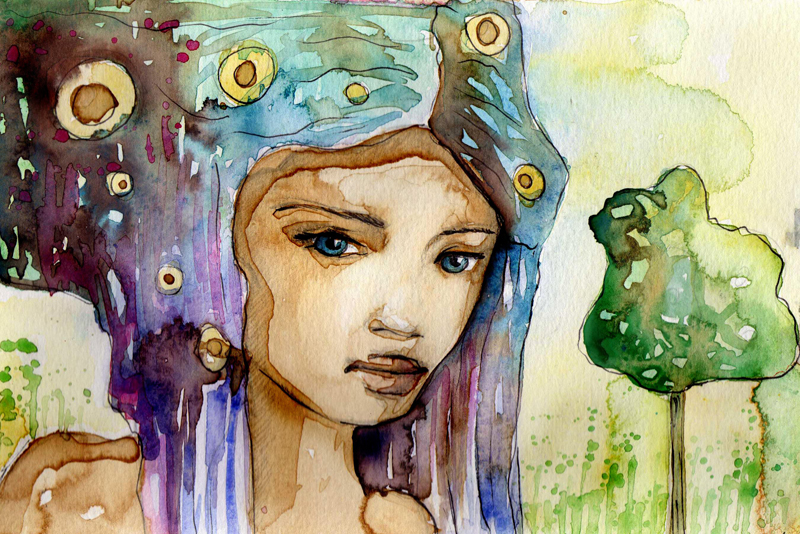 When's the last time you did something for yourself, Ethnic Beauty? It doesn't have to be grand scale. It can be something as simple as treating yourself to a Matcha Green Tea Latte (with coconut milk) from Starbucks, once a month. Okay, once a week.
Typically, you give all you've got to everyone else. Then you wonder why you're so tired and drained to the point of exhaustion. It's because you give, give, give to everyone but YOU. What's worse, there are people who try and make you feel guilty for even thinking that you matter. It's time to remove those people from your life. The one's that make you feel guilty that is.
So how can you begin to put you in the mix of self care?
Here Are My Top 5 Tips To Treat Yourself Right:
1. Wake up every morning telling yourself how wonderful you are.
- If you don't who will. Don't wait for anyone else to sing you praises. You may never hear your song. You have to know your value, you're worth. Okay, not to the point of being narcissistic, but to the point of having a healthy respect for yourself.
2. Give yourself some quiet time.
- A walk along the beach or a quiet corner in the library. Yes, the library still exist. And because everyone else is so much into hustle and bustle, this could be the perfect place for quiet time.
Giving yourself a weekend stay at your favorite hotel every 3 to 6 months is the perfect quiet time get-a-way. This might seem like an expensive concept to some of you. Consider it a mental health break. The more stable you are, the better it is for those around you.
3. Massage Treatments
- At least one a month. While most deem massage/spa treatments as relaxation time, they also provide you with an opportunity to bring relief to sore and tired muscles by a professional. You'd be surprised at how much tension and stress you hold in your body. When not dealt with properly, this could bring about dis-ease in your body.
4. Make Better Food Choices
- Food is fuel for your body. The better you eat, the better you feel. Even if you don't adhere to the "Science" of eating, you know how you feel after you eat certain foods. Eating cheese gives you gas. Taking in dairy /milk products gives you mucus. Eating meat constipates you. Your body is talking ... are you listening? Make a decision to eat more green foods, fresh fruits and by all means, drink more water. Water helps keep your body hydrated. Hydration keeps you from drying out internally and externally.
5. Get Your Rest
- Nothing beats getting an adequate amount of rest. This means going to bed earlier than usual or taking an afternoon naps if need be. The sleep you get before midnight is suppose to be more beneficial to your body than any other time. We've all experienced going to bed at 1 AM and having to get up at 5:30 AM. How did you feel when your alarm clock went off? Did you even hear it? Making this lifestyle change could be the driving factor in how healthier you feel in six months.
That's it ...
These are my 5 Top Tips to Treat Yourself Special, Ethnic Beauties.
As always, we're ...
Dedicated To Your Beauty,
Juliette's Website
Nyraju Skin Care


Related Articles
Editor's Picks Articles
Top Ten Articles
Previous Features
Site Map





Content copyright © 2019 by Juliette Samuel. All rights reserved.
This content was written by Juliette Samuel. If you wish to use this content in any manner, you need written permission. Contact Juliette Samuel for details.