Himalayan Salt Brings Beauty to Your Skin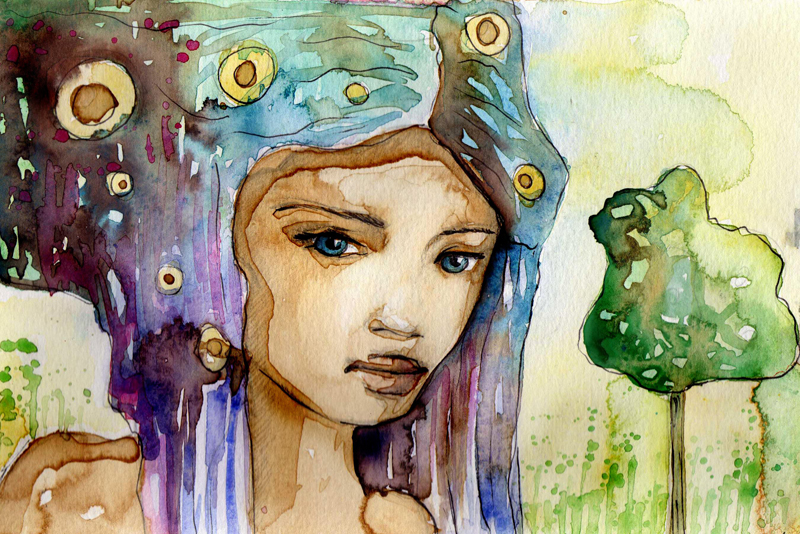 Ethnic beauties, have you had any encounters with Himalayan salts? I'd only seen Himalayan salt as an ingredient used in spa services ... you know, for exfoliation in scrub products. Then I came across it in the seasoning section in the health food store. So I did some on the spot research and to my surprise, it's used as a food seasoning more than you might think.
I love using the Himalayan salts in my detox baths. When I'm around a lot of people, the first thing I do when I return home is take a salt bath. Not only does it help me to relax and remove toxins, it's cleansing my body energetically.
If you often feel tired after being in a crowd or at a work even, you're being zapped of your energy. A cleansing bath will help restore your energy levels and rid you of unwanted negativity from people in the gathering space you were just a part of.
When it comes to skin care and Himalayan salts ...
A hydrating spray is the perfect way to keep your skin soft and moist. Mix:
1 tablespoon of Himalayan salt
1 teaspoon of magnesium flakes
1 cup of warm distilled water
3 -5 drops of essential oil (lavender, mint or eucalyptus )
Blend together adding the essential oils last into an 8 oz spray bottle and spritz your face or body as needed.
Looking for a way to remove dead skin cells? Combine:
1 cup of fine or medium grain pink Himalayan salt
1/2 cup of olive oil
10 drops of essential oil
Wet your skin and apply the scrub in a circular motion to remove dead skin cells. Be sure to avoid any broken skin.
These are just a couple of ways to use Himalayan salts. Do more research and see how they might be able to help you with other skin challenges. To get the greatest experience is to enjoy them in a bath. You'll get the benefit of soaking, relaxing, detoxing and cleansing your energy all at the same time.
Okay ethnic beauties, that's it for this week. As always ...
Dedicated To Your Beauty
Juliette's Website
Nyraju Skin Care


Related Articles
Editor's Picks Articles
Top Ten Articles
Previous Features
Site Map





Content copyright © 2022 by Juliette Samuel. All rights reserved.
This content was written by Juliette Samuel. If you wish to use this content in any manner, you need written permission. Contact Juliette Samuel for details.