Drama Movies Column - News and Reviews 6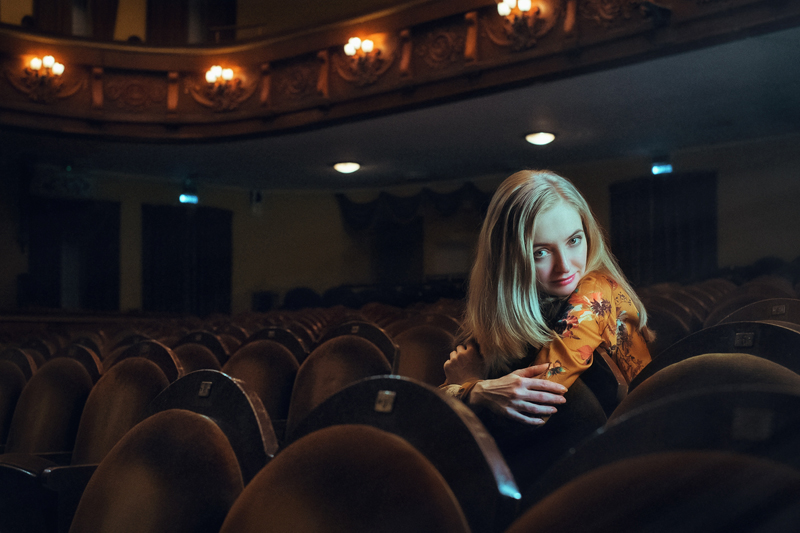 "The only thing I know for sure is that when more women make movies there will be more good parts for women because when you're a woman filmmaker you look at these underwritten female parts and say, 'Who is this person? Let's make this part work.' You see one movie after another made by men and the woman's part-she doesn't have a tic. She doesn't have anything that tells me who she is." Filmmaker Nora Ephron quoted in Rachel Abramowitz's book "Is That a Gun in Your Pocket?"

Abramowitz's book was published in 2000 and she profiles the women who began working in film in the late 1960s and early 1970s. She interviewed numerous writer-directors including Nora Ephron, Jane Campion, Callie Khouri, and Penny Marshall as well as studio executives Dawn Steel and Sherry Lansing. The book's tone is more gossipy than scholarly, but it serves as a useful reminder that women have always played an important role in the film industry.

Two recently published books also investigate the power of women in Hollywood, although the authors have opposing views on the influence of women in the studio era. The title of "Nobody's Girl Friday: The Women Who Ran Hollywood" announces writer J. E. Smyth's view immediately. I think she overstates her case, but her research is excellent. Maya Montanez Smukler's "Liberating Hollywood: Women Directors and the Feminist Reform of 1970s American Cinema" disputes Smyth's claim about women's authority prior to the 1970s. Smukler focuses on the difficulties and successes of women who demanded the right to sit in the director's chair. It is one of the advantages of the streaming era that films by Claudia Weill and Joan Micklin Silver (both profiled in Smukler's book) are easier to access now than when they were initially released.

I started with Ephron's quote above because two films I watched recently prove her assertion. "Can You Ever Forgive Me?" and "The Bookshop" both feature compelling female protagonists with their own tics and obsessions; both are directed by women. Not unrelated is the fact that both are adaptations of books by female authors (Lee Israel and Penelope Fitzgerald, respectively). I felt neither film took enough risks in the way they were structured and photographed. However, Marielle Heller ("Can You Ever Forgive Me?") and Isabel Coixet ("The Bookshop") are "actor's directors" and the performances of Melissa McCarthy and Emily Mortimer do not disappoint.

I read the three books and watched the two films at my own expense. "Can You Ever Forgive Me?" (2018) and "The Bookshop" (2018) are available on DVD and currently streaming on Amazon. Article posted on 3/26/2019.

You Should Also Read:
Learning to Drive Film Review


Related Articles
Editor's Picks Articles
Top Ten Articles
Previous Features
Site Map





Content copyright © 2022 by Angela K. Peterson. All rights reserved.
This content was written by Angela K. Peterson. If you wish to use this content in any manner, you need written permission. Contact Angela K. Peterson for details.