Is It Time To Start a Business Ethnic Beauties?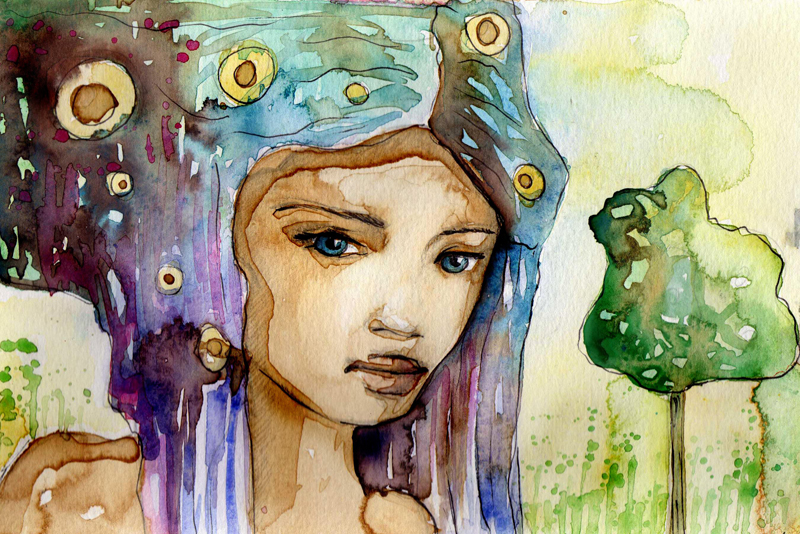 Is it time to start a business ethnic beauties? I recently read an article that people over 50 were loosing their jobs faster than any other age group. The job lost stemmed from down sizing, to companies closing, not to mention age discrimination.
What if you're not 50 and just tired of your work environment? Did you know that work environments can make you sick? Not only will the lighting, colors and absence of windows affect your mood, so will the people working around you. A person who's always talking negative or complaining about every little thing can be draining on your emotions. A supervisor wanting to impress C-Suite will be like a tyrant trying to prove themselves worthy. Guess who gets of all the supervisors frustrations? Yes, You.
I'm finding that so many women are fed up with such environments that they're opting to remove themselves from these work places, often not knowing how they will move forward financially.
Their reasoning is that they will be in a more healthier state than showing up everyday to a job that's draining them. Some of you reported that after leaving your job, you felt more calm and tranquil. It gave you an opportunity to sort your life out and plan how you will move ahead.
Using Your Skills To Start a Business
Even if you're 35, you've probably worked 20 of those years. What skills have you gained? Can you take what you've learned and create a revenue stream that will move you from a job you hate, to a business you love working in everyday?
So many of you have more than enough knowledge and skills to start a business. The question becomes, do you have enough confidence to do it? If it means the difference between your health and your sanity, it's time to take a serious look at what you've got going for you.
Yes, it's scary. It can also be very rewarding for you and your family. If you're single, you might have to give up happy hour or eating out to live within a budget so that you can transition smoothly. If you're married with a family, the transition might take a bit more planning. The key is to start planning.
Getting Started
1. Take out pen and paper.
- Yes we're doing this the old fashion way. This allows you to see and feel what you're writing. Writing makes it real.
2. Draw a line down the middle of the page
- List your actual skills on one side and your hobbies on the other. Why? Because hobbies often become the businesses that build empires using the skills learned at a job.
3. What do you see?
- Is there a pattern forming? Do you see how you can take what you do on your job and apply it to starting a business for yourself?
4. How much money will you need?
- Yes, you will need money. Be thorough in what you want to do. Set a budget of how much you can afford to use of your savings to start your business. If it's a product based business, start with sourcing one or two products.
Itemize everything you will need to start and launch your business. I won't go deep into this now, but in addition to your product, a website, content, marketing and promotion will be a necessity for your business.
5. Do you see the possibility of working with someone else?
- It might be possible to join forces with a friend or relative that share similar interest and desires. It's at least worth a conversation. It will enable both of you to start something small and see where it can take you.
Partnerships should be thought through very seriously. You will be spending a lot of time with this person. If you don't like the idea of having someone around all the time, partnerships might not be for you. Stay true to yourself and start a business that doesn't require someone else being in the mix.
Getting the Juices Flowing
If for no other reason, sitting down with pen and paper will help you sort through who you are and what you'd like to do. You might find that you just need to look for a job in another environment. If that's the case, so be it. However, if you feel you're ready to take a new direction, then it's time to seriously start looking at what kind of business you can start and be a part of on a daily basis.
You'll have to love what you do. You will eat sleep and breathe your business. If it's not something you'd enjoy being around mentally and physically 24/7/365 ... keep looking.
This should get you thinking at least, about the possibility of what a change in work environment might be like. That's it for this week. As always ...
Dedicated to Your Success,
Juliette's Website
Nyraju Skin Care


Related Articles
Editor's Picks Articles
Top Ten Articles
Previous Features
Site Map





Content copyright © 2019 by Juliette Samuel. All rights reserved.
This content was written by Juliette Samuel. If you wish to use this content in any manner, you need written permission. Contact Juliette Samuel for details.