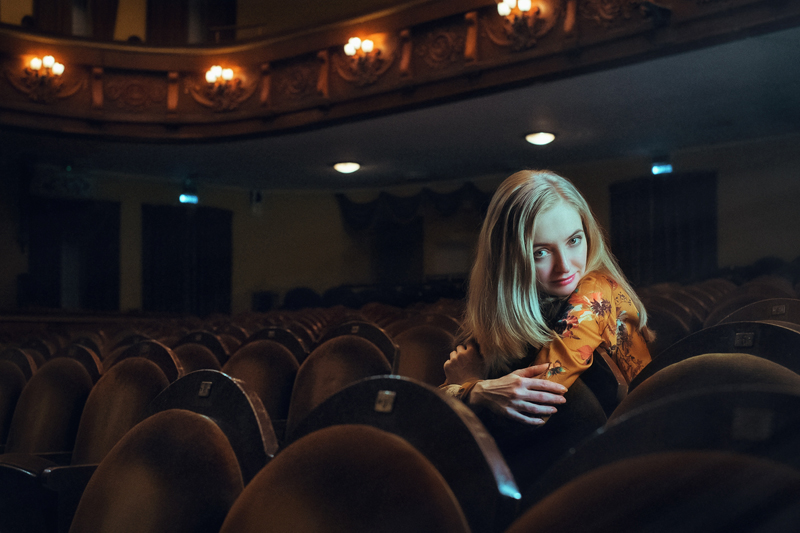 A male viewer took writer-director Mouly Surya to task, via Twitter, regarding her film "Marlina the Murderer in Four Acts". Women should succumb to their destiny, he opined. As the first act of "Marlina" unfolds, it appears that the title character is going to do exactly that. Markus (Egy Fedly), the leader of a vicious gang that preys on single women, casually invades Marlina's (Marsha Timothy) humble island farmhouse. After telling her that in thirty minutes her life will be destroyed, Markus asks for coffee and Marlina complies.

Marlina, who is mourning the loss of her husband and child, has no intention of surrendering quietly, however. She spikes the dinner prepared for her would-be rapists with poison and beheads Markus with his own machete. If this sounds gruesome or graphic, it isn't. Director Surya refuses to traffic in voyeuristic images depicting sexual violence towards women. The entire first act is filmed in a theatrical manner with a static camera that paradoxically heightens the tension.

The dark comedy of the second act temporarily relaxes the tautness of the narrative. Marlina, carrying the severed head of Markus, sets off to the local police station. Her fellow bus passengers eye her warily ("It's not that I don't want to sit next to you...") but are not overly concerned by her unusual baggage. The suspense ramps up again when the two surviving members of Markus's gang come looking for Marlina.

The scene in the police station is reminiscent of Kaouther Ben Hania's rape drama "Beauty and the Dogs" (2017). Marlina is forced to wait while the officers finish their game of ping-pong before they will take her statement. She is told there is no money for a rape kit, she can pay for a doctor's examination if absolutely necessary, and an officer may come to her farm in several days to investigate the incident.

The introduction of Marlina's pregnant friend Novi (Dea Panendra) into the storyline also leads to inevitable comparisons with "Thelma & Louise" (1991). Similar to the Thelma character, Novi has an obnoxious husband who accuses her of infidelity when in fact she was being held hostage. Both sets of women are distrustful of male law enforcement that is ineffective and tends to blame the (female) victim.

While the finale of "Thelma & Louise" leaves no doubt as to the characters' fate, "Marlina the Murderer in Four Acts" ends somewhat ambiguously. Marlina and Novi are constrained by their physical location and their cultural boundaries. "Marlina" loses some momentum at its conclusion but the spellbinding first two acts more than compensate.

"Marlina the Murderer in Four Acts" was released in 2017. The film, in Indonesian with English subtitles, is currently streaming on Amazon and is also available on DVD. Review posted on 5/11/2019.

You Should Also Read:
Beauty and the Dogs Film Review


Related Articles
Editor's Picks Articles
Top Ten Articles
Previous Features
Site Map





Content copyright © 2021 by Angela K. Peterson. All rights reserved.
This content was written by Angela K. Peterson. If you wish to use this content in any manner, you need written permission. Contact Angela K. Peterson for details.