Lee Hollis Cozies for Summer Reading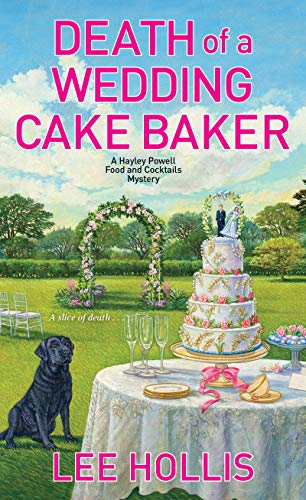 Lee Hollis is a brother-sister team consisting of veteran screenwriter Rick Copp and food writer Holly Simason, who write the Hayley Powell Food & Cocktails Mystery series. The mysteries feature Haley Powell and her two best friends who constantly get themselves involved in finding dead bodies and investigating the murders. The books include recipes from Haley Powell's newspaper column in Bar Harbor, Maine. These cozy culinary mysteries are fun, fast reads, complete with humor and plenty of food. The characters are well-developed and believable. What follows are mini book reviews of two of the novels.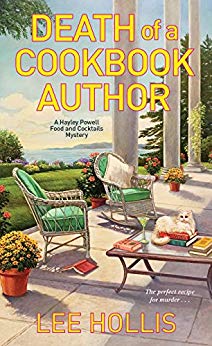 Death of a Cookbook Author
is the 10th installment in the series. Cookbook author and television personality, Penelope Janice is one of Hayley's favorite people, and Hayley is flattered when she is asked to participate in a cook-off with several other a-list chefs. Things don't turn out as well as Hayley expects, however, when she gets food poisoning and overhears some of the contestants planning a murder. Then, when a body is found at the bottom of a cliff. Hayley investigates, and puts herself and her friends in danger as she aggressively puts her nose into the mess.
Hollis' characters are well-developed, and readers, especially those who have read the previous novels, will already be familiar with them. They seem like real people, and it's fun to learn about what is going on in their lives. It's like keeping up with friends. Hayley writes fun columns with both food and drink recipes that are tempting, and actually work out when prepared. This is a fun cozy mystery, and even though the story may keep readers on the edges of their seats, the book goes fast.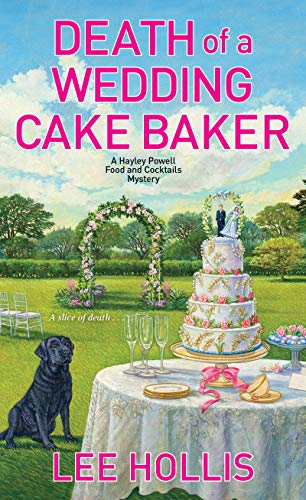 Death of a Wedding Cake Baker
is the 11th installment in the series. Haley's best friend, Liddy, is going to marry her much older boyfriend, Sonny, and Liddy's mother pushes her to choose her difficult cousin, Lisa, who is a great baker but impossible to get along with, to make the wedding cake. Unfortunately, Lisa is found dead, a victim of poisoning, and Haley is now responsible not only for baking the wedding cake, but also for solving the murder in addition to other tasks having to do with the wedding.
This entire series is well-written and easy-to-read; this particular novel has a good plot and good secondary characters. As is typical of this series, and this novel, there are several unexpected twists, and of course the who-done-it is a surprise at the end. There are also some interesting things happening with the relationships of the bride, groom, and Haley, along with the bride's overbearing mother.
Because these books are cozies, there is no graphic sex, violence, or language, so they are suitable for all ages. These books are great for vacation reading, beach reading, or airplane reading. Fun, Fun, Fun.
Special thanks to NetGalley for supplying review copies of these novels.


Related Articles
Editor's Picks Articles
Top Ten Articles
Previous Features
Site Map





Content copyright © 2022 by Karen Hancock. All rights reserved.
This content was written by Karen Hancock. If you wish to use this content in any manner, you need written permission. Contact Karen Hancock for details.