Do Ethnic Beauties Create Their Own Style?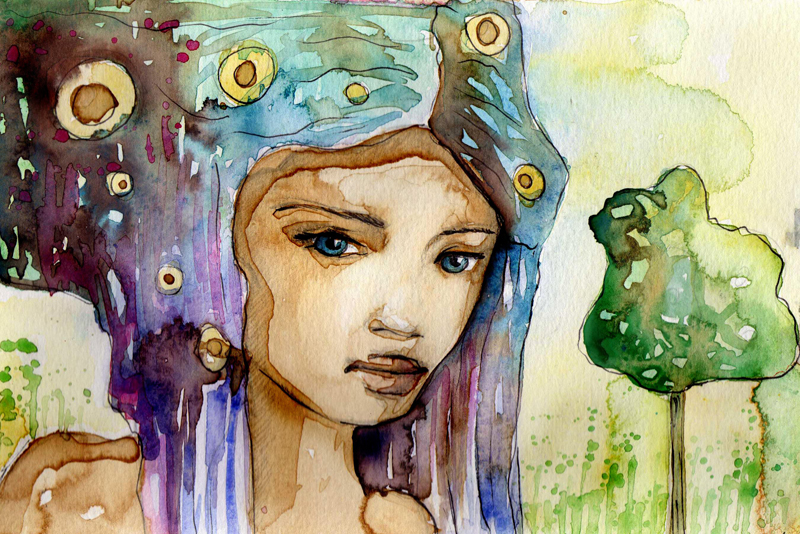 Ethnic beauties, do you create your own style? Have you noticed a change in the world of fashion lately? Some might call it a changing of the guards, referring to the more free and interesting mix of color and fabric. There was a time in the world of fashion when it was called trendy to mix such patterns of color and texture.
Designers like Versace or Gaultier were considered to the left of the traditional fashion designers. Their fabric choices and color combinations were quite experimental. In today's fashion world, what was once Avant-Garde, is now the code of the day.
Did The Fashion World Overlook the Ethnic Beauties Take On Fashion?
Not necessarily! They just didn't give you credit for what they present on the runway. Ethnic women have been mixing patterns, textures and silhouettes for centuries. Silks and sequins for day time wear. Wool and silk blends for Evening Coats, often rivaling the use of Fur. When you see the new kids on the block, so to speak, you'll see a mix of traditional African fabric blends with Chinese Silks.
On a much more simpler note, the paring of a gold silk maxi skirt with a denim shirt, belted at the waist for day wear, used to be unheard of. Not in today's fashion world of choices.
The way you see color, fabric and texture combinations as Ethnic Beauties is so different, until you have become the style and trendsetters. In the world of fashion, you've been trained to think that fashion, starts at the top and makes its way to the average person on the street. That's not necessarily so. It's more often than not, that the fashion combinations that you see in high end creations, got their inspiration from something they saw you wearing in a more casual way and it sparked an idea to be tried on a higher designer level.
Do You As An Ethnic Beauties Create Your Own Style?
Of course you do. The next time you have an urge to blend a certain texture and pattern together, go for it. Who says that it's not the right thing to do? If you feel within your core, that this is something you want to try, Try It!
Introduce a piece of jewelry that's bold with textured fabric or pearls with a denim shirt and black linen pants. Create trends, don't always follow them. Life is too short to always conform to what's been set up as fashion rules. In the world of fashion, rules can often stifle creativity.
That's it for this week.
Juliette's Website
Nyraju Skin Care


Related Articles
Editor's Picks Articles
Top Ten Articles
Previous Features
Site Map





Content copyright © 2021 by Juliette Samuel. All rights reserved.
This content was written by Juliette Samuel. If you wish to use this content in any manner, you need written permission. Contact Juliette Samuel for details.