My Brilliant Career Film Review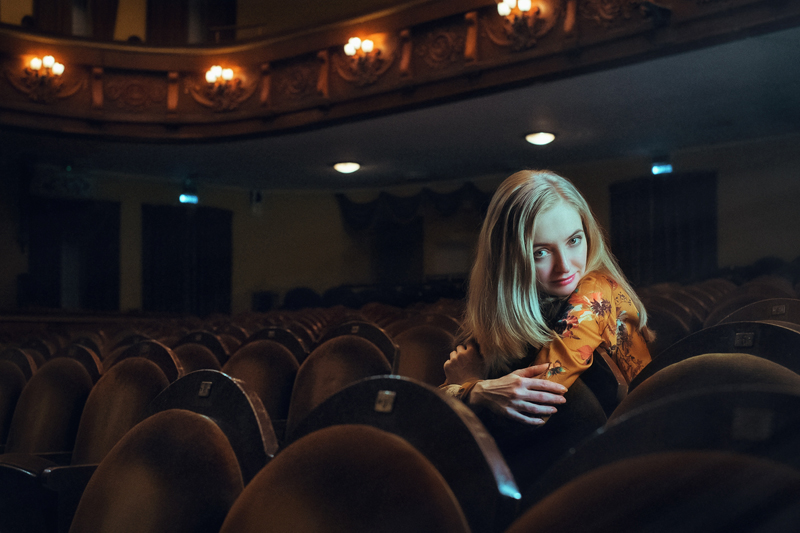 Robert Schumann's piano composition "Of Foreign Lands and People" is used as an aural motif in "My Brilliant Career". The piece signifies the artistic yearnings of young Sybylla (Judy Davis) and her outsider status. Sybylla's rejection of marriage and her literary ambitions estrange her from the norms of gender and class in late nineteenth-century Australia. The film also implicitly links Sybylla's demands for autonomy to Australia's development of a national character independent from its colonial master, England.

Because "My Brilliant Career" was written, produced, and directed by women, critics typically focus on the narrative's feminist slant. Equally important, however, is the film's depiction of class and women's forced economic dependency. Sybylla is considered a drain on the family's finances. This is ironic considering she exerts more effort in taking care of the family farm than her alcoholic father. Nonetheless, Sybylla is sent to her grandmother's more genteel home in hopes that she will find a husband. Marriageable material appears in the form of Harry Beecham (Sam Neill).

Their first encounter is emblematic of Sybylla's indeterminate status. She is picking apples when Harry approaches and mistakes her for a maid. Sybylla, adopting an Irish accent, plays along. While Sybylla desires to live a cultured life, she cannot abide the pretentious nature of the affluent that are determined to reproduce England's repressive class structure in Australia. Thus, at her grandmother's annual ball, Sybylla scandalizes the family. She leaves the big house to dance in the barn with the servants.

Although Sybylla is sent back into exile, she ultimately triumphs by getting her manuscript published. Director Gillian Armstrong undoubtedly identified with Sybylla's solitary struggle. When Armstrong stepped behind the camera for "My Brilliant Career", she was the first Australian woman to direct a feature film in forty-six years. Armstrong was not alone for long, however, and directors such as Jane Campion and Jocelyn Moorhouse cite her as an influence.

Campion and Armstrong are among the ten women featured in the Essential Australian Women Directors series at this year's Sydney Film Festival (June 5th - 16th). The film chosen to represent Armstrong's career is "High Tide" (1987), her second collaboration with actress Judy Davis. "High Tide" is a contemporary drama in which Davis's character faces a central choice concerning motherhood, rather than marriage. Whether Armstrong is directing a costume drama like "My Brilliant Career" or a modern piece like "High Tide", her independent female characters resonate with audiences worldwide.

"My Brilliant Career" was digitally remastered and released in 2019 on DVD and Blu-ray by the Criterion Collection. The film is also streaming on Amazon. I watched "My Brilliant Career" at my own expense. Review posted on 6/9/2019.

You Should Also Read:
The Dressmaker Film Review


Related Articles
Editor's Picks Articles
Top Ten Articles
Previous Features
Site Map





Content copyright © 2021 by Angela K. Peterson. All rights reserved.
This content was written by Angela K. Peterson. If you wish to use this content in any manner, you need written permission. Contact Angela K. Peterson for details.