20 Minute ice Cream Recipe with Variations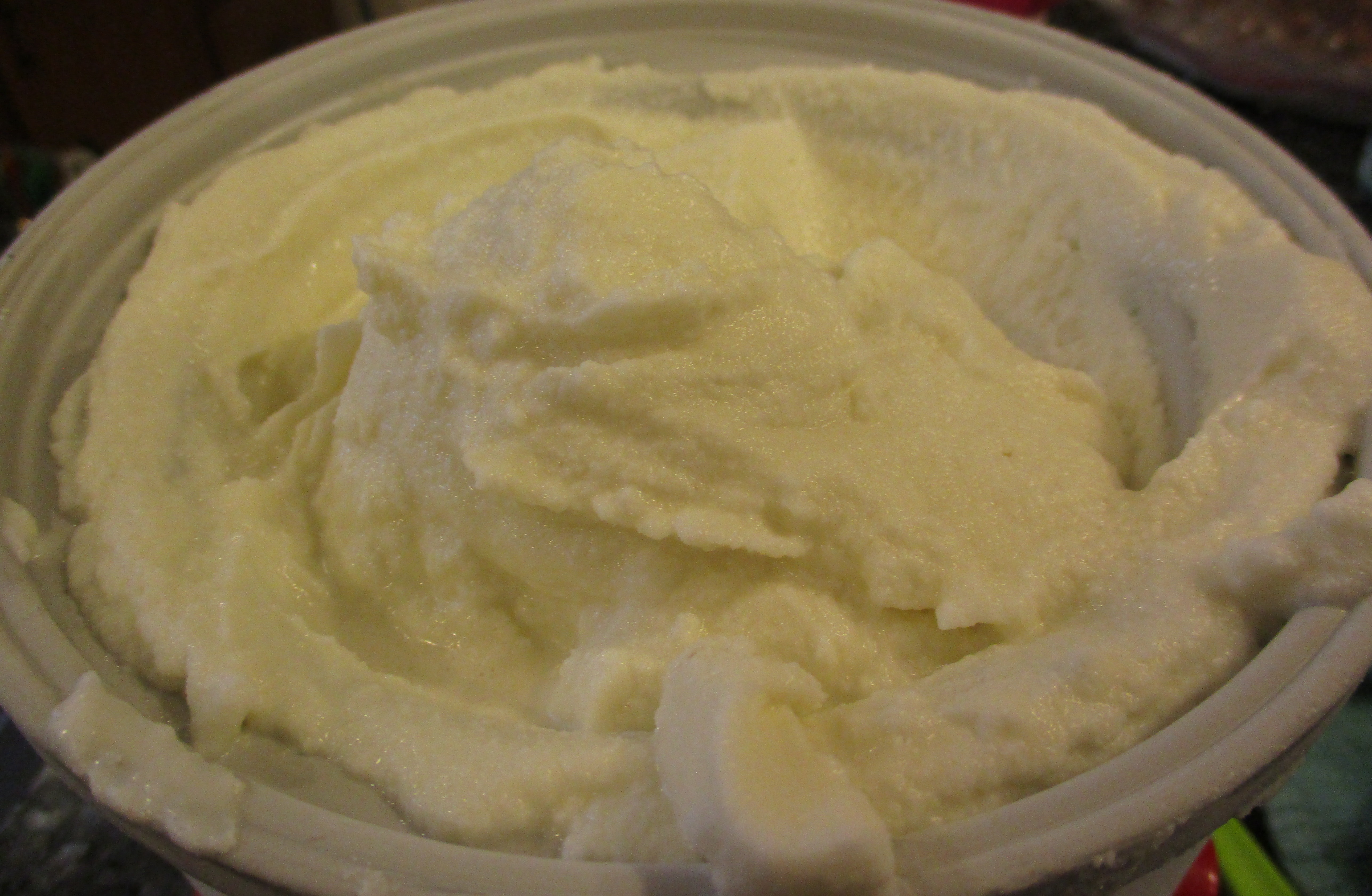 When it's hot outside, nothing tastes quite as good as a bowl of ice cream. Although there are good brands of ice cream in the grocery stores, homemade ice cream is always a special treat. If you happen to own an automatic ice cream maker, homemade ice cream is just about 20 minutes away - faster than getting in your car, driving to the grocery store, and purchasing your favorite brand. I keep the bowls to both of my ice cream makers in the freezer at all times so that I can make two varieties of good homemade ice cream at a moment's notice. A good home ice cream maker costs less than $50.00 and will last for years. I've had one of mine for about 15 years, and it still makes perfect homemade ice cream in about 20 minutes. If you like ice cream, an automatic ice cream maker is a must-have timesaving appliance.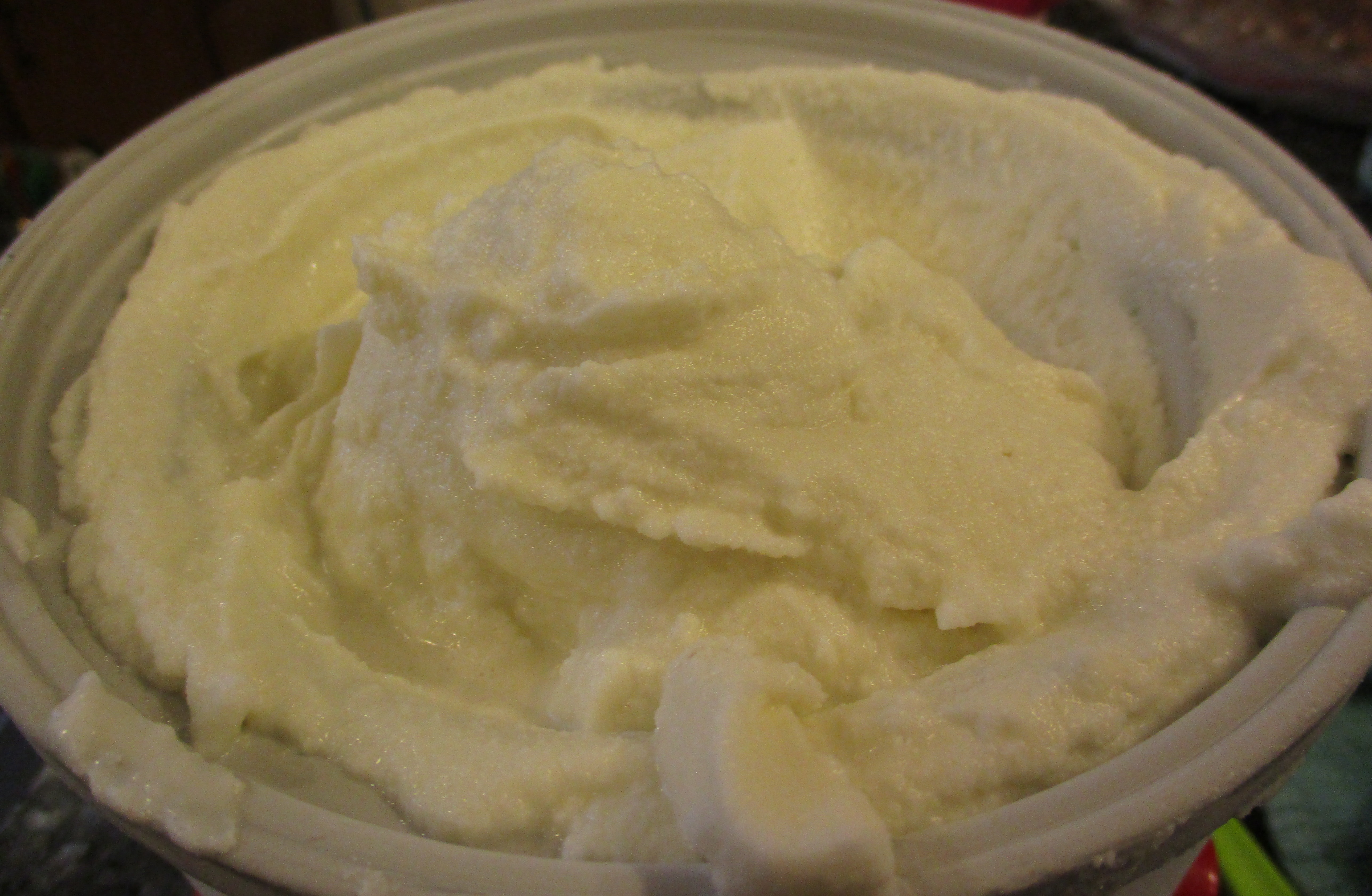 The following basic recipe makes enough for almost two quarts of ice cream, exactly the right amount to put half in each of my two machines. I have listed some of my favorite add-ins for different ice cream flavors, but you can get ideas from cookbooks and internet articles. One of my favorite ice cream cookbooks is Ben & Jerry's Homemade Ice Cream & Dessert Book, because it has a good variety of flavors and add-ins and the layout is fun and casual.
Some hints for making great ice cream:
If you are adding things like cookies, brownies, candies, cookie dough, toffee chunks, etc., it works best to add them at the last minute.
Liquids and flavorings should be added just before putting the mixture into the bowl of the machine.
Use very fresh ingredients, especially in uncooked ice cream; keep the ingredients chilled at all times.
You may substitute a pasteurized egg substitute for the eggs in basic recipes if you are uncomfortable about using raw eggs. I have never had a problem, since I purchase very fresh eggs and always keep them refrigerated.
.


Quick Homemade Ice Cream Base


3 eggs (optional - you can leave them out entirely or you may use pasteurized egg substitute)
1 1/2 cups milk
1 cup sugar
¼ teaspoon salt
3 cups heavy cream

Whisk the eggs; add the milk, sugar, and salt, whisking until the sugar is dissolved. Slowly whisk in the cream.

Here are some of my favorite add-ins for homemade ice cream; I'm sure you have some good ideas of your own too:

Vanilla Ice Cream: add 2 tablespoons pure vanilla extract before freezing
Chocolate: Whisk in 4 ounces unsweetened chocolate and ¼ cup additional sugar
Coffee: Whisk in 3-4 tablespoons instant coffee (depending on how strong you like it) until it is dissolved
Coconut: Add 2 15-ounce cans coconut cream
Nuts: Toast the nuts, either in a 350° oven for about 10 minutes or until they smell good, or in the microwave in 1 minute intervals (up to 4 minutes). Add the cooled nuts to the ice cream at the last minute or two of freezing.
Chocolate chips or chunks: You can add mini-chips, but regular chocolate chips are too hard when frozen. I prefer to get a bar of some really good chocolate and shave off pieces with a knife; add at the last minute.
Fruit: Bananas don't need added sugar because they are sweet, however, most other fruits (about a pint, or a cup of mashed fruit) need from ¼ to 1 cup sugar added to them before adding them to the base. Mash your favorite fruit, adding sugar to taste; chill well. If you want the fruit incorporated well into the ice cream, add it when you start freezing; if you want chunks, add it later.
Candy: I love crushed Butterfinger bars in vanilla ice cream and broken toffee bars in coffee ice cream, but you can add any of your favorite candies; add candy the last minute or two of freezing. Make sure the candy is cut up in small chunks so that consumers don't break their teeth on the frozen chunks.
Cookies and Brownies: Crush or break your favorite cookies or brownies into small pieces, then add them at the last minute or two of freezing.
Cookie dough: Use your favorite chocolate chip or chocolate chip oatmeal dough recipe, form it into a square, refrigerate until firm, then cut into chunks. Add the chunks at the last minute or two of freezing. Store-bought dough can also be used.
If you want to make old-fashioned ice cream with a cooked base, I think
Grandma Niederhauser's Homemade Ice Cream
is the best.
Ben & Jerry's Homemade Ice Cream & Dessert Book Review


Related Articles
Editor's Picks Articles
Top Ten Articles
Previous Features
Site Map





Content copyright © 2023 by Karen Hancock. All rights reserved.
This content was written by Karen Hancock. If you wish to use this content in any manner, you need written permission. Contact Karen Hancock for details.