3 Natural Recipes to Ensure Great Summer Fun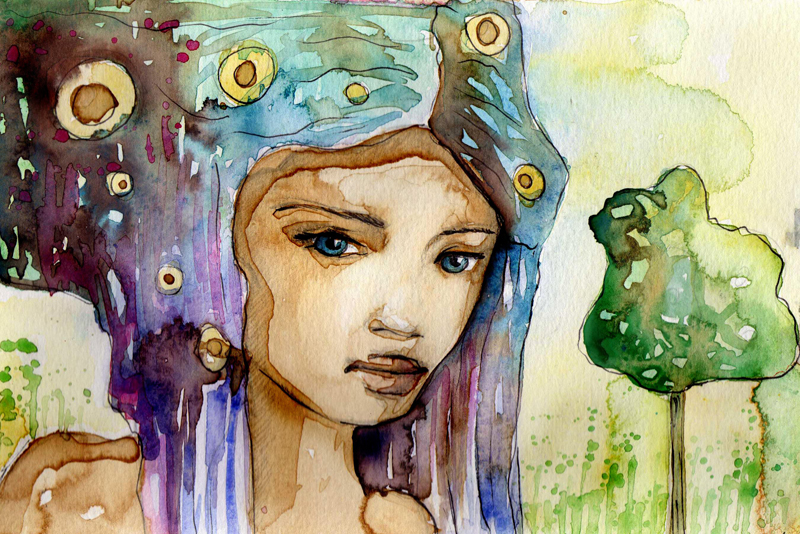 The Summer Season is always a fun time year. Your skin is being kissed by the sun, some more than others but the warmth feels good. It's also the season for bug bites, scrapes, bruises and sunburn.
Today I'll share
3 Natural Recipes to Ensure Great Summer Fun
from Heather Lee Houdek's: The Herbal Bath and Body Book. You'll find that these recipes contain all kind of natural ingredients that have proven to be great for skin care.
It's pretty much a known fact that the commercial bug sprays that you buy are full of chemicals. Alternative solutions offer a more natural approach to keeping the little pest at bay.
Bug Repellent
What You Will Need:
1/2 cup of distilled water
1/2 cup witch hazel extract
1 teaspoon glycerin (optional)
8 ounce spray bottle
75 drops total of the following essential oils: Citronella, Cedar, Rosemary, Eucalyptus, Lavender and Lemon (Don't have all of them, use a combination of the ones you have)
Directions:
1. Pour the water, the witch hazel and the glycerin into the spray bottle
2. Add the essential oils and cap the bottle. Shake the mixture well before you try it out in your outdoor sitting area.
You've purchased the salves and balms sold in the stores. They all have a natural alternative. Salves are often soothing balms that aid with minor cuts, burns and sore muscles. Here is a basic recipe. You can experiment with adding herb-infused oils depending on the challenge.
Basic Salve
What You Will Need:
1/2 cup of oil or herb-infused oil
saucepan or pot
1/4 ounce beeswax, grated (Beeswax is what makes your salve hard)
Spoon for stirring
Room-temperature spoon for testing salve
1/4 teaspoon vitamin E oil (optional)
20 - 40 drops essential of your choice (optional)
Containers with lids
Directions:
1. Pour the oil or herb-infused oil into the saucepan and set your measuring cup aside. Warm the oil over very low heat. Make sure it doesn't come anywhere close to simmering.
2. Add the grated beeswax to the oil and stir until beeswax melts.
3. Test the consistency of the salve. Remember the beeswax determines the hardness and consistency.
4. Take the pot off the heat and pour the oil back into the measuring cup. Add the vitamin E oil and the essential oil and stir.
5. Pour the salve into the containers and cover them. Allow the salve to set and harden before you try it.
The debate continues with sunscreens. While they're debating, you can at least make a natural alternative with an SPF of between 4-8. While it's not strong enough for a day at the beach, it can be your go-to oil for errands and outdoor cafe dinning.
Sunscreen
What You Will Need:
3/4 ounce beeswax
1/2 cup coconut oil
1/4 cup cocoa butter
1/4 cup shea butter
1/8 cup jojoba oil
1/2 cup sesame oil
1/2 cup calendula infused oil
1/4 cup aloe vera gel
container with lid
50 drops of essential oils. It's not recommended that you use citrus oils such as lemon, lemongrass, bergamot... Instead use lavender, geranium, chamomile or frankincense.
Directions:
1. Combine all the ingredients except for the aloe vera gel and the essential oils in a clean pot
2. Heat the mixture on the stove until the beeswax has melted
3. Remove the mixture from the heat and add the aloe vera gel. Stir until it's dissolved.
4. Pour the mixture into a container add the essential oils and stir. I have found bottles with pumps or flip tops to work best.
These three recipes should keep you busy throughout the summer as you test to see what works for you and your skin.
That's it for this week.
Juliette's Website
Nyraju Skin Care


Related Articles
Editor's Picks Articles
Top Ten Articles
Previous Features
Site Map





Content copyright © 2022 by Juliette Samuel. All rights reserved.
This content was written by Juliette Samuel. If you wish to use this content in any manner, you need written permission. Contact Juliette Samuel for details.