How to Be Kind To Your Skin With Makeup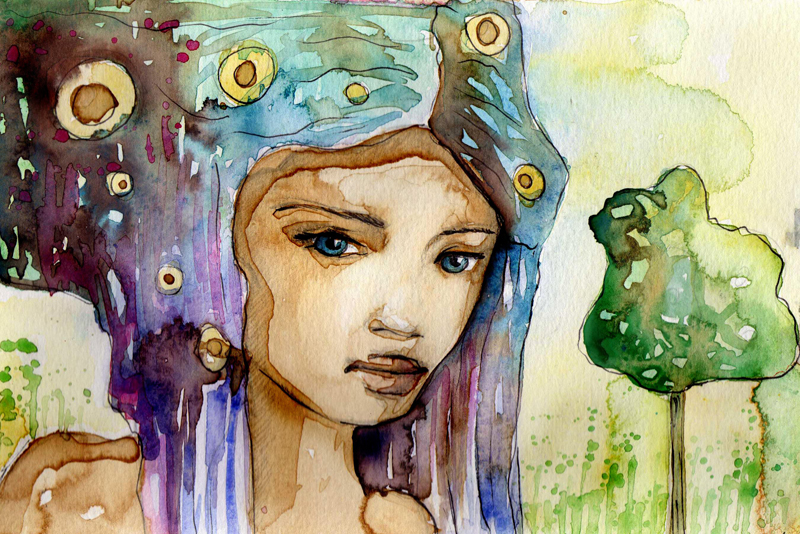 Do you still use makeup? In a time of natural, eco-friendly, organic or clean beauty, there are some of you that still enjoy the use of makeup. How do you wear your favorite shadow or foundation without harming your skin? Very carefully.
What's In Your Product ?
Did you know that the Food and Drug Administration, (FDA) only bans eight chemicals and additives when it comes to cosmetics. This pretty much means that cosmetic manufacturers in the United States anyway, are free to use any ingredient without mandatory safety testing, ingredient reviews or government approval. What?!
Yes, your favorite beauty product could possibly contain formaldehyde, parabens and phthalates, for starters. Phthalates are industrial chemicals used as solvents in cosmetics that can often cause damage to the liver, kidneys, lungs and reproductive system. In all fairness, this is according to animal studies. They're still in your cosmetics though.
The European Union has banned more than 1300 chemicals from cosmetics. The U.S. cosmetics companies regulate themselves. They can join the Voluntary Cosmetic Registration Program, this allows the FDA to evaluate their personal care products that are on the market. Joining is not mandatory, it's a choice.
How to Feel Good About Your Makeup Choices
Some of the most die-hard naturalist like a little lipstick, blush or mascara when they step outside their doors. If this is you or you're transitioning into wearing less makeup, there are things you can do to make sure it's safe.
- Find resources that analyze the ingredients found in makeup brands. The Environmental Working Group (EWG) is one resource. They have a Skin Deep Cosmetics Database that has compiled the best information available from dozens of toxicity and regulatory resources. You can visit their website www.ewg.org/skindeep.
- You can make your own makeup and skin care products. Some of the biggest cometic companies in history have been started at kitchen tables. Although starting a company may not be top of mind at this point , you can certainly use your skills and creativity to come up with a healthy product for your skin. Your foundations and blush can be created right in your own home.
Mineral makeup became a big trend a few years ago and it hasn't lost its stride. Not everyone likes mineral makeup, but for those who do, there are several benefits.
Benefits of Mineral Makeup
Protect Your Skin
- Mineral makeups have been known to create barriers between your skin, the elements and free radicals. They are also known to provide sun protection.
Ingredients Safe to Use
- The ingredients can be used on sensitive skin, acne prone skin, injured skin as well as rosacea and perioral dermatitis.
Fewer Ingredients
are added to mineral makeup. This means there's less chance fo skin irritations.
Versatile
- Did you know that mineral pigments can be use wet or dry for lip color, blush, eye shadow, eye liners or body shimmers?
Natural Ingredients
are used that are free of potentially irritating chemicals and synthetics.
Finding Skin Kindness With Makeup
Making your own mineral makeup is just one way to be kind to your skin. There are companies that have done all the work for you. Search them out and try them for yourself. The key is to make sure the ingredients used in what ever you put on your skin is not going to damage it.
That's it for this week. As always …
Dedicated To Your Beauty
Juliette's Website
Nyraju Skin Care


Related Articles
Editor's Picks Articles
Top Ten Articles
Previous Features
Site Map





Content copyright © 2021 by Juliette Samuel. All rights reserved.
This content was written by Juliette Samuel. If you wish to use this content in any manner, you need written permission. Contact Juliette Samuel for details.