Drama Movies Column - News and Reviews 10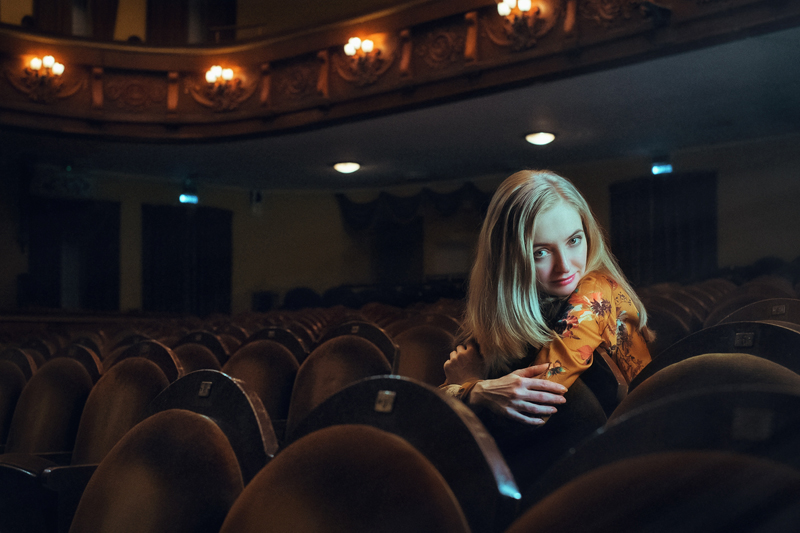 "There is now a movement in Hollywood that says that time's up on the male domination of the film industry. Now is the time for women to reclaim all the roles that they once played, to break in and rise up and be heard…the time to tell not just the male history of Hollywood but the Her Story as well."

From the introduction to "Hollywood: Her Story" by Jill S. Tietjen and Barbara Bridges

"Hollywood: Her Story", published in 2019, is a photographic encyclopedia of women in film arranged chronologically. Neither author is a film historian although Bridges is the founder of Denver's Women+Film Festival. The early section of the book is the most enlightening. It displays women in the silent era doing every job available from operating the camera to performing stunts.

While I enjoyed the photos, I found "Hollywood: Her Story" in need of a discerning editor. There is a glaring error on page 69 in which Mary Pickford is named as a founding member of "Universal Artists Corporation" (United Artists is, of course, the correct name). There are also conflicting claims as to who was the first woman to receive screen credit as an editor; both Heddy Grey Baker (p.57) and Dorothy Arzner (p.101) are given that particular honor.

The index lists names but not page numbers. If you want to find a particular individual, you have to guess which year she would be featured. I found Margaret Booth's entry under 1936, the year she received an Academy Award nomination for editing "Mutiny on the Bounty". Booth, who began her career in 1915, was named MGM Studio's supervising editor in 1939 and served in that capacity until 1968.

When you dig deeper into Booth's career, however, you find that she was much more than her title suggests. Editor Ralph E. Winters, who worked at MGM, stated that Booth had her own projection room and every film the studio produced required her stamp of approval before it was released. In the 1960s, as MGM was struggling to survive, Booth "was the only person who ever knew what pictures Metro what shooting and what condition they were in," according to director Sidney Lumet. He discusses Booth at length in his memoir "Making Movies" (1995). What he describes is Booth acting as a production head, but without the title and (I'm assuming) the salary.

Booth also makes an appearance in the recently published memoir "A Life in Movies: Stories from 50 Years in Hollywood" (2019) by Irwin Winkler. He began his career at MGM and, with his partner Robert Chartoff, produced the Lee Marvin neo-noir "Point Blank" (1967). When the studio head was threatening to shut down the picture, Booth screened an early version and congratulated the filmmakers on a fine and "very modern" movie; proof that she was not a traditionalist and was willing to champion a new crop of directors. When MGM finally imploded, Booth was hired as a supervising editor by producer Ray Stark.

Booth, whose life spanned three centuries (1898-2002), unfortunately never wrote a book herself. A very private individual, Margaret Booth gave few interviews and details about her life are sparse. Perhaps some enterprising film historian will do some detective work and give us a more comprehensive portrait of this exceptional woman.

Column posted on 7/19/2019.

You Should Also Read:
Drama Movies Column - News and Reviews 6


Related Articles
Editor's Picks Articles
Top Ten Articles
Previous Features
Site Map





Content copyright © 2022 by Angela K. Peterson. All rights reserved.
This content was written by Angela K. Peterson. If you wish to use this content in any manner, you need written permission. Contact Angela K. Peterson for details.