Make Beauty Products from Kitchen Ingredients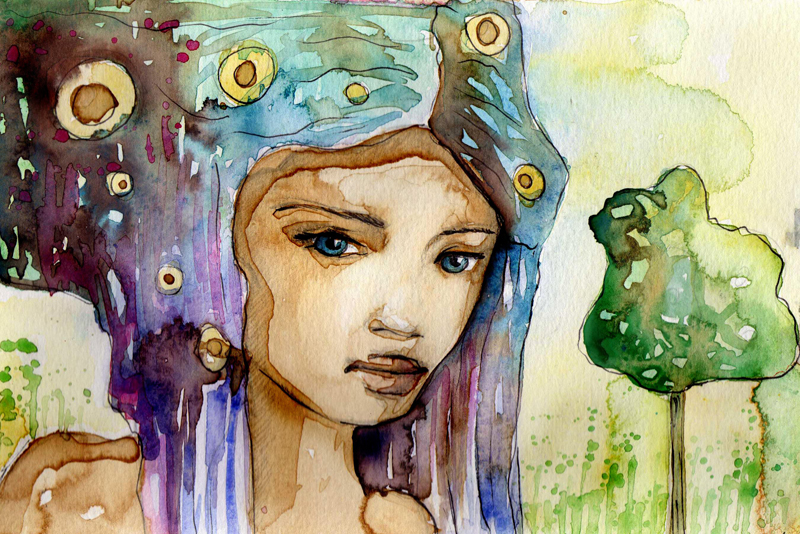 Natural beauty products from kitchen ingredients? Why not ethnic beauties? Your kitchen pantry holds the key to some very skin enhancing ingredients. Some of the best moisturizers are oil based. If your pantry is like most, you've got an assortment of oils that can be used to enhance the beauty of your skin. If your hair is afro textured, some of those oils will add a nice sheen to it.
Beauty Products from Oils in Your Kitchen
Most, if not all of you, have a bottle of olive oil in your kitchen. Olive oil contains two fats -phytosterols and polyphenols - that are plant based and moisturize your skin. This oil can be applied direct to your skin. It's best if done right after your bath or shower. Your skin is moist and will absorb the oil better than if it's dry.
Olive oil is very high in squalene. Squalene lubricates your skin and prevents the evaporation of moisture. Adding essential oils to olive oil will enhance its benefits.
If you're the creative type, olive oil is a great ingredient for making soap. Your soap becomes a skin softener with conditioning properties when olive oil is added.
Your Skin With Shea Butter and Jojoba Oil in Your Beauty Products
Shea butter has fatty acids as well as vitamins A and E. They help boost collagen production and reduce inflammation. If you're allergic to tree nuts, you might want to skip the Shea butter. Shea butter has been known to help with oxygenation of tissues. It helps in clearing your skin by removing metabolic waste.
In Africa, Shea butter has been used for muscle aches and strains, arthritis and skin treatments. It's used by drummers to protect their hands from cracks, dryness and the hard use caused by drumming for hours.
Jojoba oil is used to treat skin conditions, sores, cuts, bruises and burns. It's excellent as a skin emollient. It's known to regenerate, restore and tone your skin. Jojoba is a non greasy oil that attracts moisture to your skin.
Jojoba doesn't clog your pores and has been known to treat conditions of acne.
Natural Perfumes and Your Pantry
Natural perfumes are made from essential oils that are in a base of alcohol or a vegetable oil. The alcohol base is usually rectified or ethyl. However, for those of you that don't have these types of alcohols, you can use the highest proof white Vodka. You know the one. It's tucked in the back of the pantry for special occasions.
Do not use your typical rubbing alcohol
You can start by adding 20 drops of your favorite essential oil to 2 ounces of your alcohol or vodka. Traditional oils for perfumes are lemongrass, patchouli, sandalwood and citrus oils. You can experiment with different oils to your liking and come up with your own unique blends.
For oil based perfumes, you can add 20 drops of your favorite essential oils to half ounce each of coconut or jojoba. You'll need to shake your blend before each wearing. Apply to pulse points and enjoy.
Your Kitchen As A Laboratory
Your kitchen can be used for more than just cooking. Although you'll find these ingredients in your kitchen, it's a good idea to move them to your bathroom. This will keep your from contaminating your food area as you create your blends and work with essential oils.
That's it for this week. As always...
Dedicated To Your Beauty
Juliette's Website
Nyraju Skin Care


Related Articles
Editor's Picks Articles
Top Ten Articles
Previous Features
Site Map





Content copyright © 2022 by Juliette Samuel. All rights reserved.
This content was written by Juliette Samuel. If you wish to use this content in any manner, you need written permission. Contact Juliette Samuel for details.