Turning Point in the Success of Impressionist Art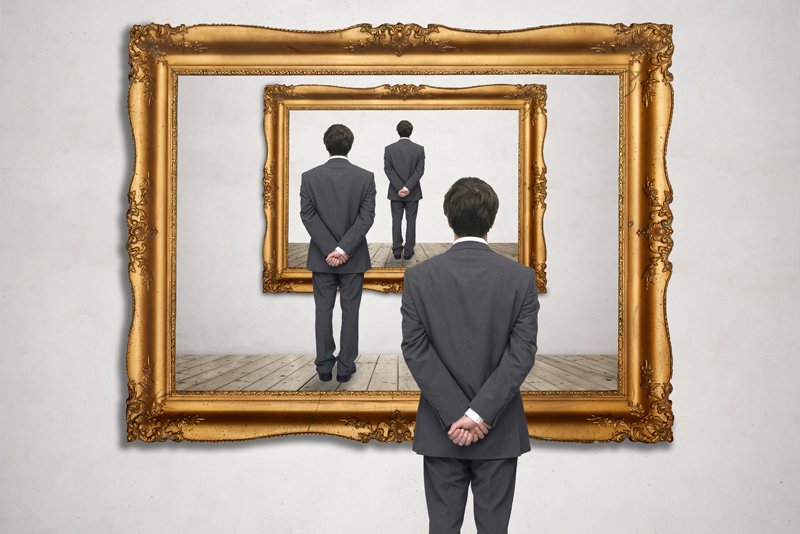 The Impressionists of the late 19thc were mocked by Europeans from the start. An unlikely art dealer supported the artists and implemented an ingenious way of selling and marketing their works.

The Académie des Beaux-Arts (Academy of Fine Arts) was an institution created in 1816. It greatly influenced the French culture by promoting the arts: classical, mythological, narratives, and dramas.

The Salon was the official art exhibition of the Academy, beginning in 1667. It would not accept the sketch-like style and vivid colors used by the (soon to be called) Impressionists.

In 1861 Edouard Manet was awarded honorable mention for "The Spanish Singer" by the Salon who would later reject half of the submissions in 1863, including Renoir's.

The Salon of 1864 brought criticism for Manet's "Incident at a Bullfight" and "The Dead Christ with Angels." His most shocking work "Olympia" was exhibited in the 1865 Salon. Perhaps if she were a goddess (Titian's "Venus of Urbino" for example) it would have been acceptable, but apparently, a prostitute was not.

After Manet's rejection from the 1866 Salon and exclusion from the Exposition Universelle of 1867, he used his inheritance to construct a pavilion across from the Exposition. He would exhibit fifty works.

Manet first met Edgar Degas in 1859, then Berthe Morisot (she would later marry his younger brother). Manet worked until his death in 1883. He is considered the father of modernism, however, his work was not entirely impressionistic.

That spring, Monet, Degas, and Morisot exhibited as the Societe Anonyme des Artistes Peintres, Sculpteurs, Graveurs. It would be referred to as the first Impressionist exhibition.

The son of a gallery owner, Paul Durand-Ruel was a devout Catholic, had strong opinions, and wanted to pursue a military career. When his father fell ill, Paul was asked to help the family business.

In 1855, at age 24, Durand-Ruel saw paintings by Eugene Delacroix at the International Exhibition in Paris. He thought about how he might be able to help these artists.

Durand-Ruel went to London, where he met Claude Monet. The artist shipped all his paintings to New Bond Street (AKA German Gallery) where he became the director of the exhibition and showed his work.

Monet introduced Camille Pissarro to Durand-Ruel, who purchased paintings from both artists to display in the gallery. He sold a few but committed to purchasing all they could paint.

In London, influenced by Corot, Pissarro's first work was purchased by Durand-Ruel in 1871.

The Franco-Prussian War of 1870 was important in the development of Impressionism. The French were defeated, creating a mood of chaos in Paris after the war. A country politically unstable became a breeding ground for the Impressionists to express themselves.

Durand-Ruel returned to France from London in 1872, then purchasing large amount of works by the Impressionists. That was the magical year the term Impressionists would be coined, due to Claude Monet's painting "Impression Sunrise."

In 1873, Durand-Ruel gained recognition as a Modern Art dealer by having a catalog of etchings published and distributed to potential buyers.

Durand-Ruel held an exhibition (for no cost to the artists) at his gallery in 1876. The press became more hostile to the Impressionists. [The name, however, did take hold.]

America had become a new country where huge wealth was being accrued - producing aspiring art collectors. Artist Mary Cassatt was from a prominent family, owning the Pennsylvania Railroad. When Americans visited Paris, she would refer them to Durand-Ruel, thus playing an important role in their success.

The turning point in the advancement of the Impressionists is when Durand-Ruel agreed to ship three hundred (300) paintings of the 'new school' to NY in 1885. The cost of shipping, insurance, and advertising would be paid by the American Art Association.

A catalog titled, "Works in Oil and Pastels by the Impressionists of Paris" named artists: Manet, Sisley, Renoir, Pissarro, Degas, and Monet. However, the name of the man who established the art market, Paul Durand-Ruel, was absent.

Durand-Ruel sold works by the Impressionists below price for ten (10) years to keep the artists afloat. From 1891-1921 some 11,000+ paintings and sketches went through his gallery. His ledger remains.

The first museum to show an Impressionist painting was the Metropolitan Museum of Art, NY in 1889. There were none in major European museums yet.

You can own DECORARTS - Impression Sunrise, Claude Monet Art Reproduction. Giclee Canvas Print, available from Amazon.com.




Related Articles
Editor's Picks Articles
Top Ten Articles
Previous Features
Site Map





Content copyright © 2022 by Camille Gizzarelli. All rights reserved.
This content was written by Camille Gizzarelli. If you wish to use this content in any manner, you need written permission. Contact Camille Gizzarelli for details.