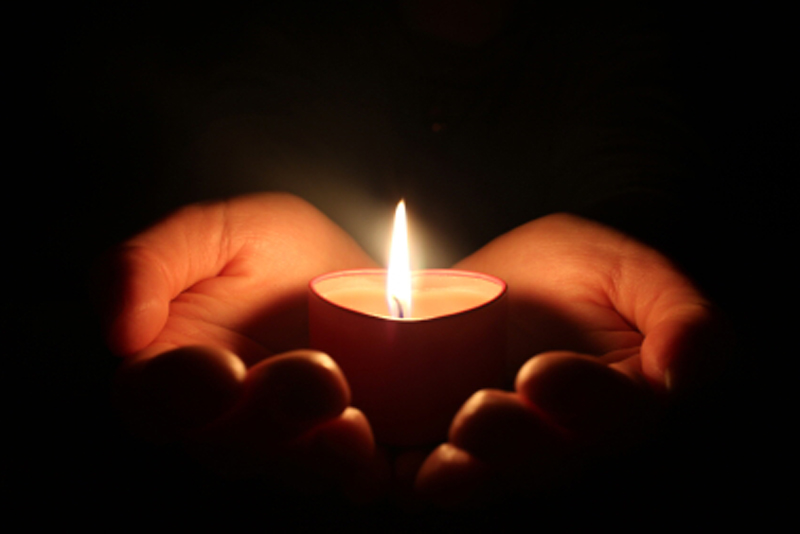 What if your faith, culture, nationality, or wealth, had no value for giving? What if you could give the ultimate gift? There is reason for this time of the year. This is the time of year where you open your hearts, minds and arms to everyone. This is the time of year where our own humanity plays a big picture. Our love and our differences are put to the test.

Yes I know the holiday season is not always the best for a lot of people but for children it's all about the magic. It's about what presents they'll get for Christmas. The Christmas figures with lights. It's about the much needed rest without schoolwork. Snowball fights and hot cocoa.

The season is usually about me, me, me and that's including the adults. It is easy to fall victim of the commercial nature of the season. As parents we have a responsibility to our children, especially our daughters. Women by nature are caregivers, nurturers and givers. Giving is a part of nature. Daughters can fall victim of holiday time commercials and lose sight of the spirit of the season. Remind her as well as yourself that this is the season of giving as well as receiving. True giving can only come from within.

As a parent of a daughter, you are her first role model. Which what you do - has far greater value and results - than what you say. Encourage her to give back in both big and small ways. And if you pay close attention you just may notice that you inspired yourself along the way.

Emphasize generosity by donating spare change or buying extra groceries and dropping them off to a local food bank. Help her make decisions on what gifts to buy for other children. Give her the opportunity to make her own homemade gifts. The flip side of this is to watch your daughter glow as she watches someone open up the gift she made or bought. This is both rewarding and priceless.

Children around the world are doing amazing things. Share stories of children giving with your daughter and watch how she becomes inspired to inspire. Help her see that giving back a smile, hug or laugh can be just as rewarding - and it won't cost a thing.

Let's make her holiday season, one that she won't forget. Create memories and new holiday traditions that will have a lasting effect. Foster gratitude and the spirit of giving in your daughter. A grateful and giving daughter is happier and easier to parent than an envious and spoiled one. You will find that this process will allow all and any gift to be appreciated.

Live well. Laugh often. Love as much as you can. Happy Holiday's!

Live, Laugh and Love
Making a difference in the world one person at a time"


Related Articles
Editor's Picks Articles
Top Ten Articles
Previous Features
Site Map





Content copyright © 2023 by Tuculia Washington. All rights reserved.
This content was written by Tuculia Washington. If you wish to use this content in any manner, you need written permission. Contact Tuculia Washington for details.