A New Decade for Ethnic Beauty, Where Do You Fit?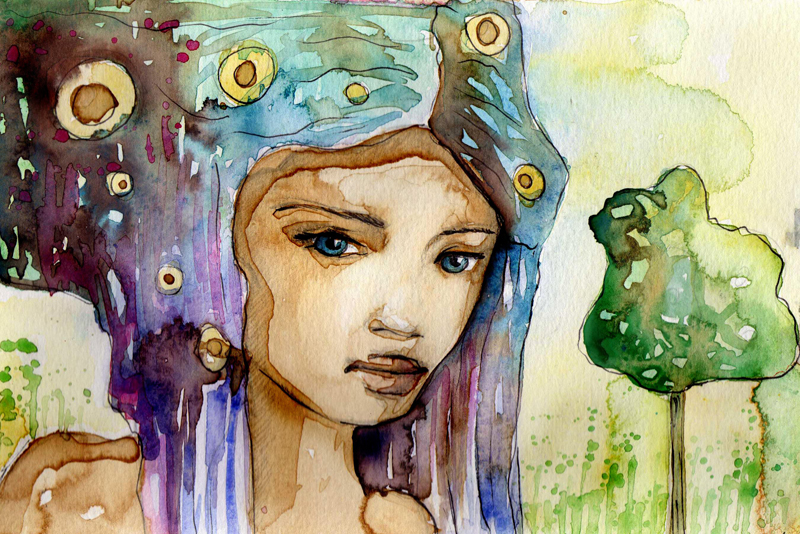 A new decade in ethnic beauty, do you have options? Let's just say they're better than they used to be. For my dark complexioned ethnic beauties, the industry has increased their offerings.
There was a time when you were forced to wear shades that didn't enhance your beauty. You'd look pasty, ashy and dull because the makeup didn't take your undertones into consideration. You my lovelies had to become your own chemist to get the best results. Fashion models with darker hues were pioneers in starting skin care companies geared specifically towards you.
For those of you with more fair skinned complexions, your road was a bit easier. Why? Because cosmetic companies were accustomed to creating for lighter complexions. Your choices were easier.
At the time of this writing it's twenty years into the 21st (twenty first) century and ethnic hues are just getting serious attention.
What Makes This a Big Deal
If we cut to the chase and take out all the fluff, the world is becoming even more rich in dark skinned complexions. Or, should I say a melanin rich money pot. Rewind ... the majority of the world's population has always been melanin rich people. The beauty industry didn't concentrate on this segment until they could see the money from this segment.
During the expansion of America, gold played a big roll in its wealth. The slogan "There's Gold in Them Thar Hills" created the Gold Rush and expansion west of the Mississippi River. The same scenario is playing out in the ethnic beauty market. There's Gold in Melanin Rich skin and cosmetic companies are rushing to create products to serve ethnic beauties such as yourself.
Ethnic Beauties Want More
Not only do you want products that will enhance your beauty, you want organic based and natural ingredients. Unfortunately, cosmetics were at one time full of chemicals that damaged the skin. A lot still are! However, you've got choices now and can choose products with ingredients that will be good for your skin.
You can choose from small batch skin care creators who's products you can actually eat. That's how pure they are. Or you can carefully sort out products from familiar brands that have changed their formulations to meet your needs.
Some of you will step out and create your own cosmetic lines. This is a big part of wanting more. You could be the next business to set standards in ethnic beauty care.
That's it for this week. As always ...
Dedicated To Your Beauty
Juliette's Website
Nyraju Skin Care


Related Articles
Editor's Picks Articles
Top Ten Articles
Previous Features
Site Map





Content copyright © 2022 by Juliette Samuel. All rights reserved.
This content was written by Juliette Samuel. If you wish to use this content in any manner, you need written permission. Contact Juliette Samuel for details.