How To Use Crystals and Herbs in the Bath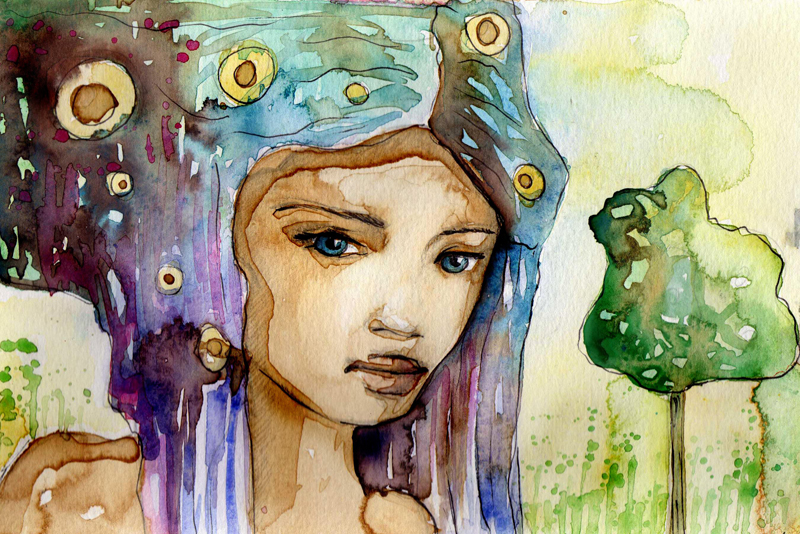 Crystals and herbs in the bath, oh my! Yes ethnic beauties, if you want to enhance the beauty of your skin, crystals, herbs and minerals will get you off to a great start. With the popularity of beauty, health and wellness, you'll begin to see spa treatments offered with these add-ons. You can also create your own in-home-spa oasis.
It's believed that crystals, herbs and minerals all resonate with the energy of the earth. Let's face it, they are natural elements of the soil and are said to vibrate with the earth's energy.
How Are These Natural Elements Used?
Crystals
are being used in elixirs. This involves adding your favorite stones and crystals to a carrier oil inside a jar. Olive oil and sweet almond oil are the most commonly used. It is said that the crystals impart their energy into the oils and you benefit when used as massage or body oil.
When using crystals and stones in facial products, it's best to use argan or jojoba oils. These oils are light in texture and can be easily absorbed into your skin. Use small stones or a roller to gently massage your face and neck.
A facial massage can be so invigorating for your skin. Not only will it help soften your skin, it helps with blood circulation. Blood circulation is important for your organs and muscles as it provides life force to your body.
Crystals commonly used in your bath would include, amethyst, carnelian, citrine, clear quartz, hematite and rose quartz.
Herbs
are often used in bath salts and bath teas. A relaxing bath is a great way to wind down from a hectic day. Rose petals and chamomile make for a great addition to your bath. Rose oil and rose petals have calming and healing properties. Chamomile provides antibacterial support.
No soaking bath is complete without Epsom salts. They can help ease pain and reduce inflammation.
Here's a recipe for you:
1 cup Epsom salt
1/4 cup pink Himalayan salt
1/4 cup dried chamomile flowers or 1/2 cup fresh chamomile
2 Tablespoons dried rose petals or 1/4 cup fresh rose petals
6-8 drops of rose oil
Add rose quartz, amethyst or aquamarine.
Mix everything except the stones and pour into a large jar that air tight. Preferably one with a plastic lid. Metal will rust and compromise your salt. Add to a warm bath stirring until dissolved.
Place your stone or stones next to your tub. Give yourself 20 minutes of quiet time. You'll be glad you did.
That's it for this week ethnic beauties. Give it a try and let us know your results. As always...
Juliette's Website
Nyraju Skin Care


Related Articles
Editor's Picks Articles
Top Ten Articles
Previous Features
Site Map





Content copyright © 2021 by Juliette Samuel. All rights reserved.
This content was written by Juliette Samuel. If you wish to use this content in any manner, you need written permission. Contact Juliette Samuel for details.