5 Reasons to Love the African Black Soap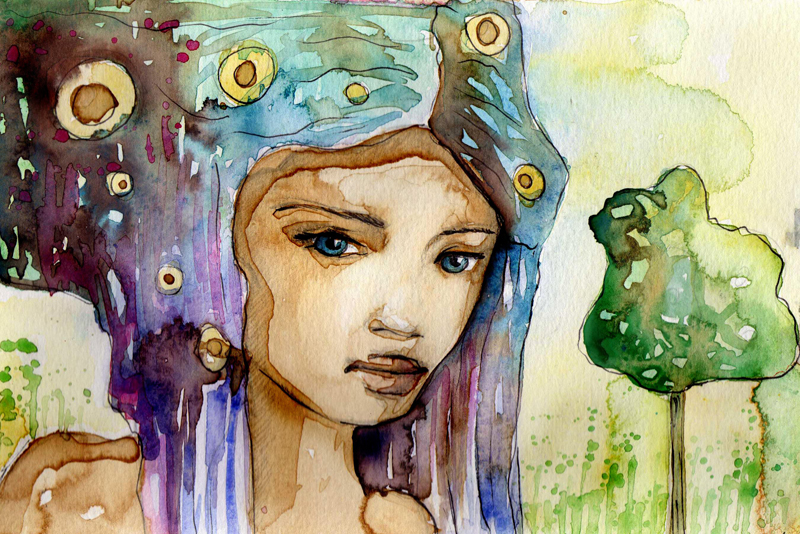 The African black soap is a dark, crumbly and earthy soap indigenous to West Africa. You've probably seen it in organic stores and wondered why it is so dark. Don't let the color fool you. The soap has natural exfoliating, toning and moisturizing properties for ethnic skin.
African Black Soap is made from traditional and family recipes mastered by West African women. Plantain leaves, cocoa pods, shea tree barks and palm fronds are dried and burnt into wood ash to form a soap base. The ash is mixed with palm oil, and other natural ingredients for ethnic skin products like lime juice, shea butter, aloe vera, honey and camwood. This soap works up into a rich earthy lather that gently rids your skin of dirt, grime and germs without stripping it of its natural oil. If you aren't convinced, here are:
5 Reasons to Try the African Black Soap.
Natural Exfoliant
- The fibrous nature of the black soap makes it an excellent mechanical exfoliant that removes dead clumped cells and dirt. It also contains lime juice, which is rich in alpha hydroxyl acid. It's a chemical exfoliant that removes dead cells and inhibits the activity of tyrosinase, an enzyme that stimulates melanin production.
Safe for All Skin Types
- Black soap is (can be used on) dry and normal skin. However, oily skin will benefit most from its use. Why, because it balances the skin's pH and gently cleanses your skin without stripping it of sebum (oil), thereby preventing redness, dryness, and excess oil production. It also has natural moisturizers like coconut oil, aloes and honey. They retain and lock moisture into your skin cells keeping it firm, elastic and smooth. African black soap, when process the right way, is effective in treating dry skin and its symptoms like itchiness, rashes and cracked skin.
It has
Anti-Bacterial and Anti-Fungal Properties.
- The African black soap contains phytochemicals and oils obtained from plants, which are rich in alkaloids, flavonoids and bioactive compounds that fight bacterial infections. This makes black soap an excellent alternative to synthetic soap because it can remove more bacteria than the synthetic soaps can. It is also very effective against fungal infections (e.g athlete's foot and jock's itch).
Minimizes Wrinkles
- Black soap has anti-oxidants present in cocoa pods, coconut oil, palm oil, banana leaves and peels. These antioxidants reduce the aging effects of excessive exposure to free radicals from wind, sun and smoke.
It Reduces Inflammations and Skin Irritations
- Black soap is hypoallergenic and has a soothing effect on dry and irritated skin. As a natural product for ethnic skin, it can also relieve dry patches, rashes and red areas caused by eczema, contact dermatitis and skin allergies. It is rich in vitamin A and vitamin E, which are powerful antioxidants that combat the effects of free radicals. This is helpful to people who have inflammatory conditions.
How to Use African Black Soap
The unprocessed and unrefined nature of the black soap may be a bit too harsh for really sensitive skin. Some people may experience a burning sensation when the soap is applied directly to the face.
To avoid this, make a lather on your hands then apply to your face. Always remember to use a cream moisturizer after using the soap. Don't forget, black soaps can act as skin lightening agents, so remember to use adequate sunscreen.
That's it for this week. As always...
Dedicated To Your Beauty
Juliette's Website
Nyraju Skin Care


Related Articles
Editor's Picks Articles
Top Ten Articles
Previous Features
Site Map





Content copyright © 2023 by Juliette Samuel. All rights reserved.
This content was written by Juliette Samuel. If you wish to use this content in any manner, you need written permission. Contact Juliette Samuel for details.