How to Gain Beauty from The Inside Out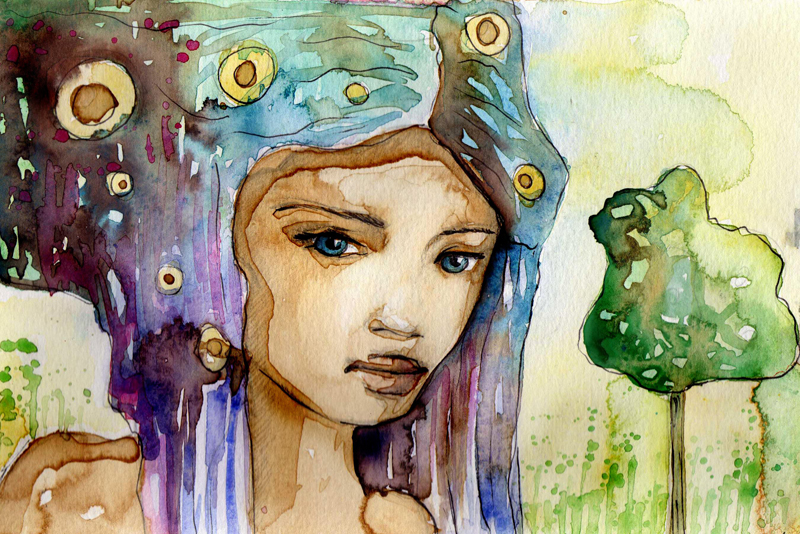 Want to gain beauty from the inside out ethnic beauties? Did you know that foods will help with certain skin challenges? Yesss! When you eat for skin care, there are foods known to treat specific challenges. Neck and décolletage, fine lines and wrinkles, dry flaky skin, premature aging, these are all challenges faced with your skin.
While they might sound like they're geared to older women, they are not. Yet maturing skin will benefit from all of them.
Let's take a closer look:
Neck and Décolletage
There's nothing worse than seeing crepey, loose skin sitting between your girls in your v-neck top. This is often caused by exposure to the environment. The loss of collagen and elastin is what you see.
Foods that hydrate from within can help with this condition. Cucumbers have silica and sulfur which help build collagen and strengthen your skin. They are also rich in vitamin A, C, E and K.
Green tea is rich in antioxidants. Pineapples are especially rich in vitamin C and supply copper to your blood.
Fine Lines and Wrinkles
Fine lines and wrinkles are often the result of the loss of moisture to your skin. As you're eating your way to beauty, it's a good idea to include super hydrating foods.
Watermelon, with its potassium and lycopene is 92% water. It's a great hydrator that contains beta carotene and many other antioxidants.
Did you know that green beans are rich in fiber and contain silica? They also have hyaluronic acid which attracts moisture and helps plump up your skin.
Zucchini/squash have lots of vitamin C which helps clear your skin. Strawberries provide silica and vitamin C for strong supple skin.
Dry,Flaky Skin
When your skin lacks oil, it becomes tight, itchy, red and flaky. Water along with summer berries, olive oil, bananas, leafy greens and oily fish should become some of your best friends. You'll want to give up friends, like alcohol, smoking and caffeine. They will only exacerbate your dry skin conditions.
There's so much more ...
Matcha tea, goji berries, pomegranate, seaweed, chlorella and raw cacao are all super-foods that can be added to this list. These are powerful foods that will most certainly help you gain beauty from the inside out.
That's it for this week. As always ...
Dedicated To Your Beauty
Juliette's Website
Nyraju Skin Care


Related Articles
Editor's Picks Articles
Top Ten Articles
Previous Features
Site Map





Content copyright © 2023 by Juliette Samuel. All rights reserved.
This content was written by Juliette Samuel. If you wish to use this content in any manner, you need written permission. Contact Juliette Samuel for details.