How to Make and Enjoy the Beauty of Herbal Tea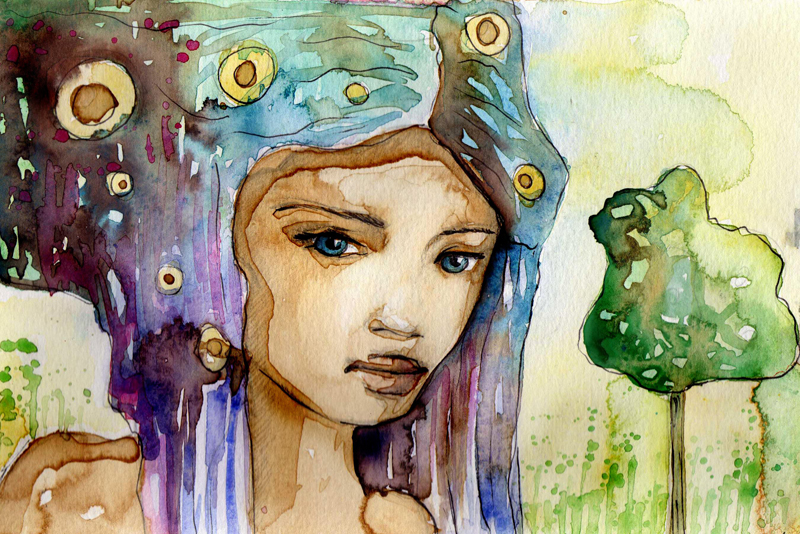 Herbal tea. We've all had a cup or two of some herbal brew. Right Ethnic Beauties?! Not that we liked it, we just took a swig because we were told it was good for us. Some teas are delightful in their aroma, others make you want to throw up.
You're tuning into your senses, and the energy of the botanical plants. There is so much power in the plants that produce the teas you drink. The organisms they produce through their roots, leaves, flowers and seed is amazing.
Why Do We Drink Teas?
For some of us a cup of tea represents a promise of healing. Whether it's for adrenal support, a good night's sleep, a colon cleanse or an opportunity to sit and relax, a good cup of tea is often our choice.
Some countries are known for tea drinking. The United States, typically, is not. Yet growing up in the southern part of the U.S., whenever, there was a challenge of any kind, an herb was pulled from the garden and a tea was made to handle it.
We had tea kettles and pots for the prepping of different herbs. Some herbs and flowers were not to be mixed with others. Therefore, a separate container was used to prepare it.
Making a Good Cup of Tea
Unless you're in a country known for preparing tea from fresh or dried herbs, you only know tea in the form of a tea bag in a box. That's right, you go to the grocery store, pull a couple of boxes off the shelf and off you go.
Those boxes become part of your pantry inventory oftentimes taking up a lot of space. Why do we buy so many teas? Sometimes we need teas for energy, other times for relaxation.
To make a good cup of tea, you either use infusion or decoctions of given herbs.
Infusion
is typically pouring hot water over the flowers, leaves or soft berries of a plant. The hot water extracts the essence of the leaves, flowers or berries.
The thing about tea infusions, is that they can be prepared hot or cold. The key is that they must have a type of lid to cover the container. This limits the volatile essential oils that can evaporate with the water.
Decoctions
are used more for roots, seeds, barks and stems. You'll place them in a covered pot with cold water and slowly boil them. These parts of a given plant have a protein known as albumin that needs to be extracted slowly from the cells as the water temperature increases.
The best way to learn about infusion or decoctions of teas is to experiment. Learn by doing.
Types of Teas
Since the onslaught of the Coronavirus, stress and anxiety have increased in our lives tremendously.
Calming teas
such as chamomile, lavender, passion flower, mint, rose hips, lemon balm, fennel and marshmallow leaves have become plentiful in gardens and local garden/hardware stores.
You can blend these into a calming tea or choose one or two and sip on them daily to help ease your stress.
Here's a good combination
1 part chamomile,
1 part passionflower,
1 part fennel
1 part mint
0.5 part schisandra,
0.5 rose hips,
0.5 part lemonbalm,
0.25 part marshmallow leaves
Sleep Teas
- Can't sleep at night? Try valerian root in a blend with kava, linden, mint, passionflower, hops and nutmeg.
Here's a good combination
2 parts valerian,
1 part kava,
1 part linden,
1 part mint,
1 part passionflower,
0.25 part hops,
0.25 part nutmeg,
It's your Turn ...
Time for you to take action. While coffee has its role in most of your lives on a daily basis, teas can be better used for different ailments. Find your favorite spot, grab a stack of books, magazines or your device and start researching how teas can help you better your health.
You'll be glad you did. That's it for this week. As always ...
Dedicated To Your Beauty
Juliette's Website
Nyraju Skin Care


Related Articles
Editor's Picks Articles
Top Ten Articles
Previous Features
Site Map





Content copyright © 2022 by Juliette Samuel. All rights reserved.
This content was written by Juliette Samuel. If you wish to use this content in any manner, you need written permission. Contact Juliette Samuel for details.