How to Use Ginger to Better Your Health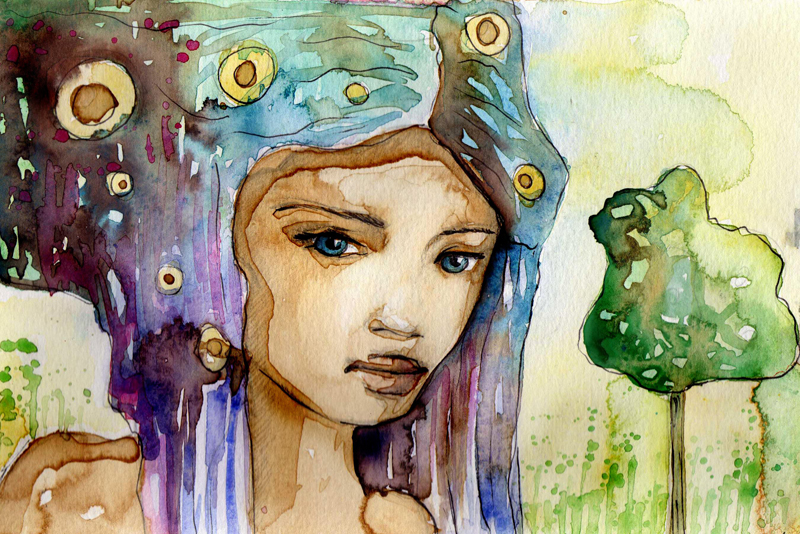 You've all heard about the power of ginger, especially during cold and flu season. It's one of the essential herbs you should have in your medicine cabinet (fridge). Why is ginger a big deal? Why do people swear-by its use, when there's a sign of a sniffle?
It could very well be for its strong anti-inflammatory and antibacterial effects. It has a positive effect on your immune system and yes ... it's been known to help prevent colds and flu. It's also said that eating it regularly can help improve your memory.
How Does Ginger Help You Better Your Health?
Ginger tea can help dissolve phlegm. Phlegm can often be the result of what's known as rhinitis. This is an inflammation of your mucus membrane, which causes a stuffy and runny nose.
It's also known to help with digestive problems, eliminating gas, motion sickness and other types of nausea. Some swear by its ability to reduce cholesterol, break down fat and her with headaches.
Gingerol is the main active ingredient in ginger. It gives ginger its sharp lemony flavor, aroma and what accounts for its anti-inflammatory, anti-oxidant and anti-cancer effects. Yes, ginger has been known to help with certain cancers. A physician, one who practices traditional and alternative medicine, will be better able to speak more about ginger and cancer.
How Do You Use Ginger for Medicine
Fresh ginger is always better. I remember the first time I ate fresh ginger. Everything in my chest and nasal passage opened up on multiple levels. It also didn't help that my first bite was a hefty chunk.
Cutting up fresh ginger and boiling it for 5 minutes makes for a great tea. You can also make tea by grating a quarter teaspoon of ginger, adding a cup of hot water, a fresh squeezed lemon and a dash of honey.
Another way to use of ginger is as an essential oil. Everything from inhalers, to baths and massage oils can be made with the essential oil.
Have You Ever Tried Ginger Honey?
A spoonful of ginger honey gets your day off to a good start. 2.2 lbs of quality honey, 2 lemons and 12 ounces of fresh sliced ginger. Peel the ginger and lemons. Cut them into thin slices. Layer them into a jar and pour your honey over the top. Yum!
I know you've got your ginger stories and recipes for better health. Share them with us in the ethnic beauty forum.
That's it for this week. As always...
Dedicated To Your Beauty
Juliette's Website
Nyraju Skin Care


Related Articles
Editor's Picks Articles
Top Ten Articles
Previous Features
Site Map





Content copyright © 2022 by Juliette Samuel. All rights reserved.
This content was written by Juliette Samuel. If you wish to use this content in any manner, you need written permission. Contact Juliette Samuel for details.