Just Add Liquid to Your Pampering Gift Experience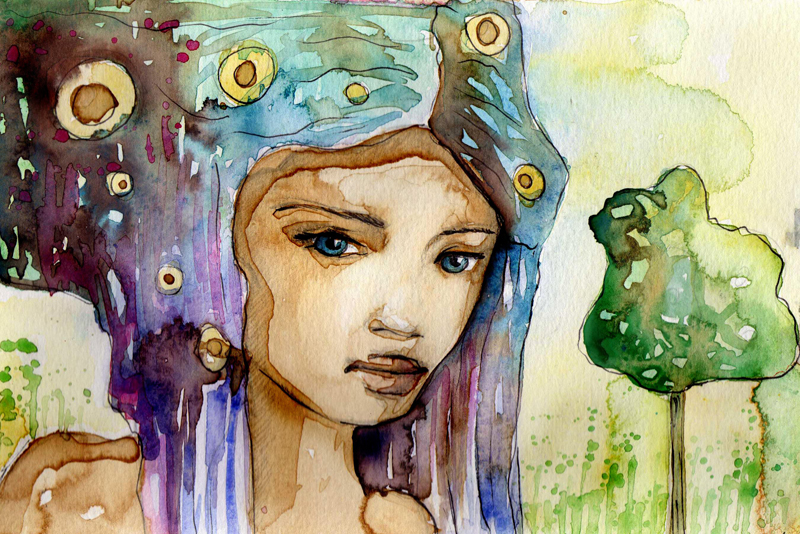 Add liquid to your pampering gifts?! What are you saying? Doesn't every pampering experience have liquid? It certainly does. Whether it's water, oil or both, liquid is involved.
Well Ethnic Beauties, it's getting close to the holiday season, some would say it's already here. This means you'll be looking for gift items that can be given to family and friends.
This year with COVID-19 still in our midst, and rising, you might want to try your hand at making your gifts. This is where spa type items come in. You know the ones: bath salts, body scrubs, face mask and yes ... hair oils.
A Solution to Your Pampering Gift Experience
One way to offer all of these products is to give a spa pampering kit. Glass test tubs and jars make beautiful containers for gift kits.
You can take the simplest bath salt recipe with dried flowers and essential oils and create your base. From there you can add them to glass test tubes or one-ounce jars.
You can take the route of making different batches of salts. One for uplifting, one for muscle aches and one for pure relaxation. This becomes a kit of salts.
Another kit idea, is to have a bath salt, a face mask and flowers and herbs for hair, to be added to an oil blend later.
Here Are the Ingredients You'll Need for Your Gift Pampering Kit
The best and simplest thing to do is use dry ingredients to glass test tubes. This eliminates the possibility of leakage when using oil.
The cork stopper in the test tubes adds another layer of visual interest to the gift.
Clay's are good for acne, as well as other oily skin challenges. They are also used for mature skin challenges. Bentonite clay's are often used to exfoliate dead skin cells off, help with fine lines and wrinkles as well as prepare mature skin for moisturizers and hydrating creams.
Bath Salts are always a good addition to a spa git kit. As I stated earlier, you can add flower petals, such as rose and/or calendula, to enhance your bath salt experience.
Hair herbs are a great way to make a hair oil blend. Adding rosemary, eucalyptus pod and rose pods to grapeseed, olive oil, safflower oil or an oil blend will enhance a hot oil treatment for your scalp and hair.
Label your items with, handmade or purchased labels.
Making it all Work for Your Gift Pampering Kit
The glass test tubs make great containers for all the ideas given. However, when it comes to the bath salts, you can use one-ounce glass jars. One ounce-jars are great for single bath use.
You can create two or three bathe salt blends and package them together as a gift of salts.
With the clay's, salts and flower pods, these ideas can be packaged together, using one test tube for each. You can use a drawstring bag or small box to house the in. Add a ribbon and gift card and you're set.
This is by no means a complete list of ideas. It's meant to get you started. Just add liquid.
That's it for this week. As always ...
Dedicated To Your Beauty
Juliette's Website
Nyraju Skin Care


Related Articles
Editor's Picks Articles
Top Ten Articles
Previous Features
Site Map





Content copyright © 2023 by Juliette Samuel. All rights reserved.
This content was written by Juliette Samuel. If you wish to use this content in any manner, you need written permission. Contact Juliette Samuel for details.