How to Care For Maturing Ethnic Skin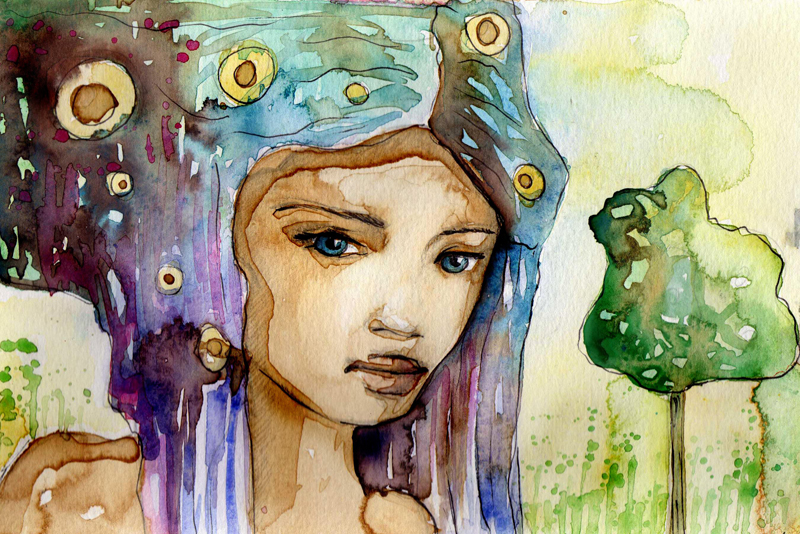 Maturing ethnic skin. Did you know that you reign supreme in the land of skin care products? Yes, Yes, Yes. Mature skin is high on the list for skin care purchases and ethnic skin is even higher.
Why so? Because you come in all sorts of shades and hues and your skin requires a bit more attention. One things for certain, a good skin care regimen is important.
In addition to the regular cleanse, tone and moisturize regimen, your maturing skin will need a bit more nurturing and exfoliation.
Nourishing and Exfoliating Maturing Ethnic Skin
What nourishes maturing skin better than anything? Serums. What is a serum? It's a topical product that's thinner than a moisturizer and delivers active ingredients into your skin more quickly.
They are formulated to protect and hydrate your skin. For maximum benefits, serums need to be sealed into your skin. Therefore you apply them between your cleansing and moisturizing steps.
Serums are often referred to as secret weapons for skin care challenges. You'll see them suggested a lot when it comes to addressing skin discoloration, fine lines, wrinkles and acne.
Some serums contain retinol. Retinol has been used to reduce the appearance of fine lines and wrinkles. Retinol will also make some skin types thin and sensitive to sunlight.
One benefit a lot of you like about using serums is that they don't feel heavy or greasy on your skin.
When it comes to maturing ethnic skin, you'll see products that speak to skin renewal and collagen production. You'll also see serums that speak of hydrating your skin. Ingredients such as hyaluronic acid will be mentioned or present in the ingredient list.
In essence ...
Facial serums are lightweight. There are different types for different skin challenges. Some work better in the morning, while others work better at night.
Schedule an appointment with your esthetician or dermatologist to determine the best serum for your skin.
That's it for this week ethnic beauties.
Juliette's Website
Nyraju Skin Care


Related Articles
Editor's Picks Articles
Top Ten Articles
Previous Features
Site Map





Content copyright © 2021 by Juliette Samuel. All rights reserved.
This content was written by Juliette Samuel. If you wish to use this content in any manner, you need written permission. Contact Juliette Samuel for details.