How to Actually Eat Your Way to Beautiful Skin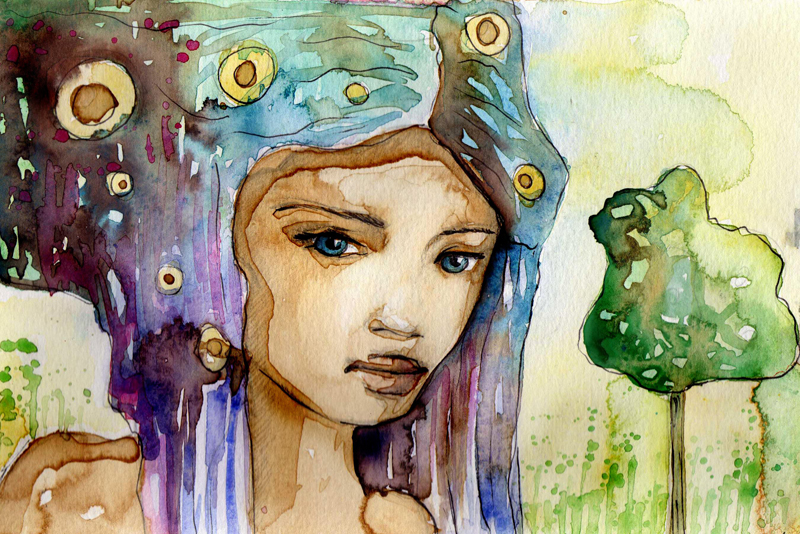 Eating your way to beautiful skin. Did you ever tie food and beauty together? Let's be a bit more clear. When I speak of food, I'm talking about real foods, whole foods and good clean water.
What does your mirror reflect back to you in the mornings? Does your skin look healthy? Or, do you look tired and stressed? What mindset do you have these days? Do you have a positive outlook on life or is every other word one of negativity?
The way you think is just as important to the beauty of your skin as is your food. There's no way you can have beautiful skin, be healthy or loose weight for that matter, if you don't think you can.
Let's Talk About Your Skin, Your Beauty and Your Food.
In order to eat your way to beautiful skin, you must begin to cleanse internally. Detoxing or eliminating certain foods is how you begin.
Does the word detox make your skin crawl? Does it make you nervous because it always means going without food? Are you most likely attached to food, the wrong foods, and don't want to give them up?
To detox is a way of moving the old sludge out of your colon, cleansing your blood, liver and kidney's. You're making room for wholesome foods to nurture and nourish your skin from the inside out. This is not a process to be rushed.
We often want to put and keep our lives on speed dial and this can cause damage to your internal organs when detoxing too fast. If you set up a two week plan, you are more likely to make it a way of life. Your skin and your body will thank you for it.
Changing What You Eat to Beautify Your Skin
I had a hard time with this process, yet I stuck to it because my health was more important than my cravings. Like most people with addictions, that thing you crave is hard to give up. I'm addicted to sugar. As such, pound cakes, vanilla bean ice cream and dark chocolate with nuts, sea salt and hazelnuts is such a joy.
Week One Detox for Beautiful Skin
If you choose to begin a two week plan of eliminating foods that can interfere with your beauty, sugar has to go in week one. Sugar in all forms ... maple syrup, molasses, honey, fructose, lactose, maltose and dextrose. Did you heart just drop?
Then there's milk and dairy products, red meats, smoked products, caffeine and alcohol, yeast products, citrus fruits (except for lemon water). Citrus fruits will cleanse too fast at this point. No citric acids. That means no chips, soda, stock cubes or canned fruits. Really?! Yess.
Week Two Detox for Beautiful Skin
Your main organs are under less pressure since you've gradually removed toxins from your system during week one. Now it's time to feed your body some chlorophyll which will draw toxins out and give you a much deeper cleanse. This will prep your digestive tract for valuable nutrients.
Fresh vegetables and fruits will be a big focus in week two. Leafy greens, cabbage, kale, asparagus, tomatoes, yams, beets, seaweed and avocado. You can bring citrus fruits into your diet now. They will help cleanse your bowels.
Whole grains such as quinoa, brown rice and rye. Oily fish for protein. Healthy oils like olive oil and sesame for cooking and salad dressings. Herbs and spices for seasoning in place of salt and pepper.
Don't forget your water. At least half your body's weight in water on a daily basis is good.
An overview ...
This article serves as an overview of what's needed to begin eating your way to beautiful skin. The internet is full of great recipes. In another article, I'll share a few of my favorite for you to try.
That's it for this week. As always ...
Dedicated To Your Beauty
Juliette's Website
Nyraju Skin Care


Related Articles
Editor's Picks Articles
Top Ten Articles
Previous Features
Site Map





Content copyright © 2023 by Juliette Samuel. All rights reserved.
This content was written by Juliette Samuel. If you wish to use this content in any manner, you need written permission. Contact Juliette Samuel for details.