Henninger Flats From Eaton Canyon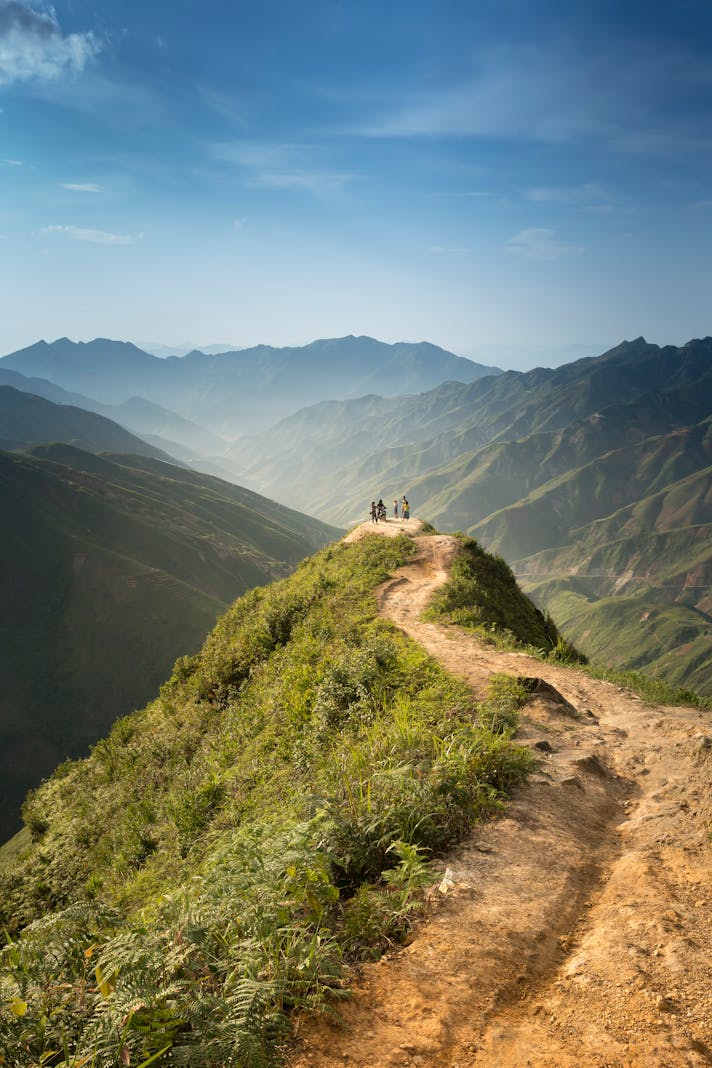 Reservations for day hiking in certain areas have of late been required for popular spots in Los Angeles County. A result of COVID-19 restrictions, these will continue for an unknown length of time. Unfortunately, Altaden's Eaton Canyon certainly hasn't seen a downtick in the number of people on the main trail. If you're tired of listening in to strange conversations and picking up discarded trash, consider trying the road less traveled – in this case, the trail that leads up mountain to Henninger Flats.

Efforts to limit the numbers have resulted in all alternate roads to the trailhead being closed; this means that you can't simply park on Altadena Drive and walk down the bridge. Instead, you'll drive into the Eaton Canyon Nature Center parking lot and start by walking across the flat expanse that runs through the canyon o the extreme edge of the county park. From here, you'll make a right turn and start up the mountain.

The first part of the trail heads steadily uphill, quickly raising pulse rates, but have no fear – once past the initial rise, the trail begins to switchback and the elevation more bearable. The almost complete lack of shade can be problematic when the sun's out. It gets hot quickly, and there at present (2021), there is no water available once at the top. Be sure to bring your own and to wear sunscreen; if possible, grab either the 8a or 3p time slots so that you're not hiking during the hottest part of the day.

Hiking this trail without clouds does have one advantage: the views, already exceptional, become spectacular. You will be able to see downtown Los Angeles and perhaps even the Pacific Ocean from the trail. You'll also see Eaton Canyon below you and the backyards of Altadena. Make sure you have room on your camera or I-Phone, as you will be snapping photos!

When you arrive at Henninger itself, the scenery will change almost completely. Trees shade the mountaintop from the fierce solar rays; picnic tables allow you to sit comfortably as you rest and consume your lunch. In the past, this area has provided around thirty sites for those wishing to stay overnight; hopefully this area will soon be once again open for camping.

Historically, Henninger Flats has been used as a nursery testing ground for local public works. It's fun to wander and see the different kinds of trees grown here; when open, the visitor center is a nice stop as well. There's a fire lookout that you can explore as well.

When you decide to head back, notice the difference when descending. The trail seems to move more quickly, but you do need to take more care to stay on your feet and protect your knees. At approximately halfway down, you'll notice an alternative trail that will bring you back to Eaton Canyon. It's somewhat rougher, but once down you'll be closer to the parking lot.

To make reservations, go to the following website and follow the links. On the day of your hike, be sure to bring a copy of your reservation (it's okay to bring up the email confirmation on your phone) as well as personal identification. The volunteers will check to make sure that you've pre-claimed your spot.

https://www.ecnca.org/#:~:text=Timed%20entry%20reservations%20are%20required%20for%20entrance%20to,your%20visit.%20No%20same-day%20reservations%20or%20walk-ins%20allowed.

Disclaimer: I am not associated with Eaton Canyon or with Henninger Flats. I have made my own reservations and hiked the trail myself.

You Should Also Read:
Pasadena's Suicide Bridge
California Chapparal
Lake Gregory


Related Articles
Editor's Picks Articles
Top Ten Articles
Previous Features
Site Map





Content copyright © 2022 by Korie Beth Brown, Ph.D. . All rights reserved.
This content was written by Korie Beth Brown, Ph.D. . If you wish to use this content in any manner, you need written permission. Contact Korie Beth Brown, Ph.D. for details.