How to Get Beautiful Glowing Skin From Your Garden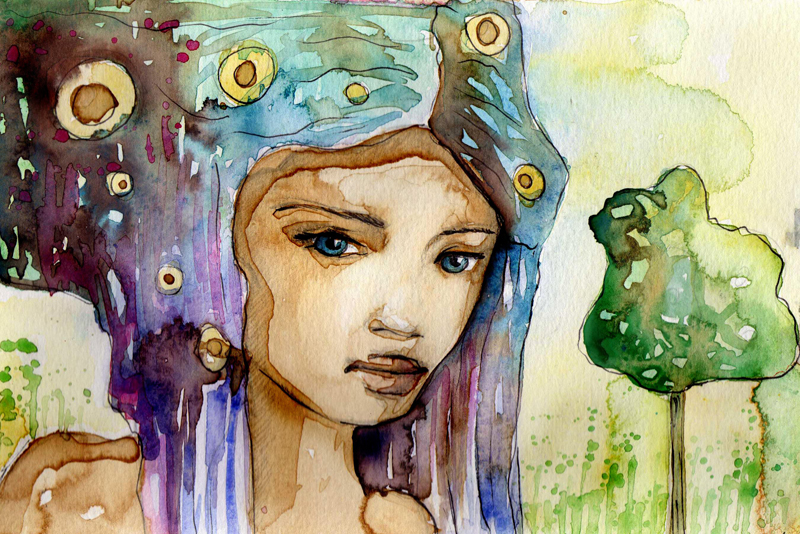 Beautiful glowing skin. Sounds like a plan. How do you get this from yours or someone else garden? The statement alone should confirm that beauty isn't always found in a jar. That is, unless you create what's in the jar.
A garden can hold a multitude of secrets, when it comes to skin care and hair. How do you think your Ancestors had such beauty?
Some of your most common herbs and spices are available to you. What's also good to know is that you don't necessarily need a plot of land to make this happen. A lot of these plants can be grown in pot gardens.
Let's take a look at a few herbs and spices for skin care ...
Chamomile
is known to be perfect for fading dark spots. This is particularly true when you've popped a zit on your face. Most of the dark spots experienced today are from popping pimples or pulling hairs with tweezers.
Then there's Mother Nature, If you spend a lot of time in the sun, you can develop dark spots on your skin.
Thyme
is known to be effective at clearing acne. Infusing green tea and thyme together can become your go to toner as an acne treatment.
Thyme and Rosemary are two of those ingredients that have been used in hair care. They're known for their ability to improve blood flow to your scalp and help stimulate hair growth.
Rosemary
is known for its ability to fight free radicals and collagen development. It's also rich in mineral that can protect your skin from external damage like sun exposure. Oh, did I mention it can also help with the elasticity in your skin as you mature.
Lavender
is a powerhouse plant. It's an antiseptic, it's anti-inflammatory and can soothe irritated and inflamed skin.
Can I Use the Essential Oil Instead?
For those of you that don't have the patience for gardening or want to put your hands in the soil, you can always opt for using essential oils.
Let's be real, the oils have all been steam distilled, cold pressed or been through a form of extraction from a growing plant or herb. The key to using essential oils for your skin and hair care needs, is to make sure your supplier is reputable.
You'll want to find a supplier known for having a high standard for quality oils. Otherwise, you run the risk of getting oils that have been diluted with other oils and solvents that aren't good for your skin.
The return to the garden ...
The global pandemic brought back an overwhelming interest to gardening. This in turn, brought natural skin and hair care top of mind, for a lot of you.
Not only has the garden supplied us with nourishment for our body, it has provided a form of meditation for those who work them. Believe it or not, gardening is responsible for a lot of the skin care products used in today's market.
Farmers had to find a way to relieve rough callus on their hands. The women found ways to help with sun damaged skin, chapped lips, as well as rough hands by working in their gardens.
The pandemic has returned a lot of you to the garden. As you harvest your bounty, not only will your health improve, your skin and hair will benefit from it as well.
That's it for this week.
Juliette's Website
Nyraju Skin Care


Related Articles
Editor's Picks Articles
Top Ten Articles
Previous Features
Site Map





Content copyright © 2021 by Juliette Samuel. All rights reserved.
This content was written by Juliette Samuel. If you wish to use this content in any manner, you need written permission. Contact Juliette Samuel for details.