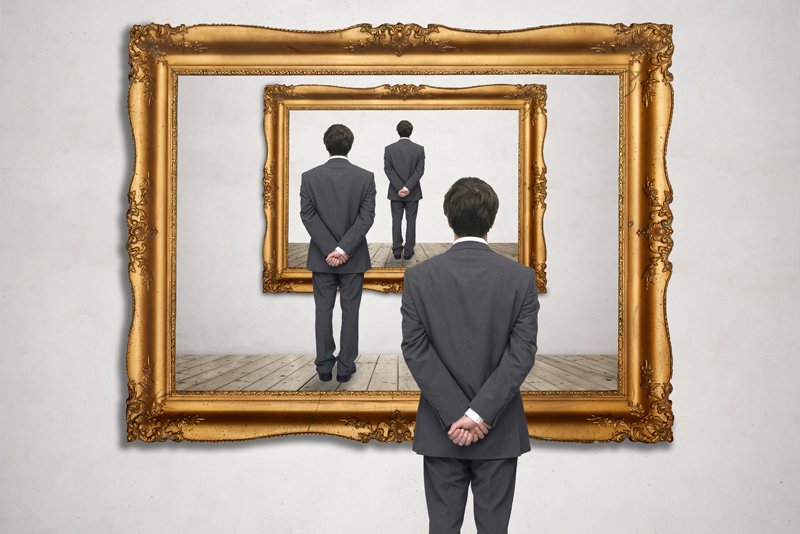 I will discuss artists who used vertical and horizontal lines, as well as rectangles and triangles in unique ways.

We are most familiar with the traditional representation of trees in a vertical position, and the horizon line where sky and water meet. However, in abstract art, lines can define boundaries and objects can levitate.

In 1914, at the same time WWI broke out, Dutch artist Piet Mondrian began using horizontal and vertical lines only, achieving a balanced composition. His paintings were made by hand, representing a spirituality. His belief, "universal harmonies preside in nature."

Mondrian used the primary colors: yellow, blue, and red which represented (in order) intellect, spirit, and body.

In Mondrian's painting "Lozenge Composition with Red, Black, Blue and Yellow" (1927), the canvas is at a 45-degree angle. Although this 'lozenge' or 'neo-plastic diamond' had definite boundaries, it invites you to extend the composition beyond the boundary of the painting.

Work by Russian born ab ex, color-field artist Mark Rothko are not just planes of space and light or monochromatic rectangles, but reference the mystical, the psychic, and religion.

Rothko's familiar body of abstract paintings emerge in the 1940s - a result of his aesthetic vision with the goal of eliciting an emotional response from his observer.

Rothko wanted the viewer to feel as if 'inside' the painting. He recommended standing 18" from the painting.

I have seen many of his paintings in museums and some appear atmospheric when viewed from a close distance. For example, the Rothko Room at the Phillips Collection in Washington DC offers a wonderful opportunity to spend quiet time with these amazing paintings.

Dan Flavin was an abstract expressionist artist who used a store-bought yellow fluorescent light positioned against a gallery wall at a 45-degree angle. It was titled, "Diagonal of Personal Ecstasy" (1963).

Russian born Kazimir Malevich was a pioneer of geometric abstract art and the originator of the Suprematist movement in art.

Using a blank white background similar to Mondrian, Malevich uses one of the primary colors in "Eight Red Rectangles" (1915) to achieve a feeling of lightness and levitation.

Barnett Newman was a self-proclaimed abstract expressionist artist, not a color-field artist as labeled by critics, whose zip technique connected the upper and lower margins of the painting by creating a band of vertical light.

His signature zip motif can be seen in "Onement I" (1948) where he describes his compositions as "a form of thought and expression of the universal experience of being alive an individual."

You can own, "Untitled (Orange and Yellow)" (1956) framed art print by Mark Rothko, available here from Amazon.com.



Related Articles
Editor's Picks Articles
Top Ten Articles
Previous Features
Site Map





Content copyright © 2023 by Camille Gizzarelli. All rights reserved.
This content was written by Camille Gizzarelli. If you wish to use this content in any manner, you need written permission. Contact Camille Gizzarelli for details.