How to Best Care for Ethnic Skin as You Mature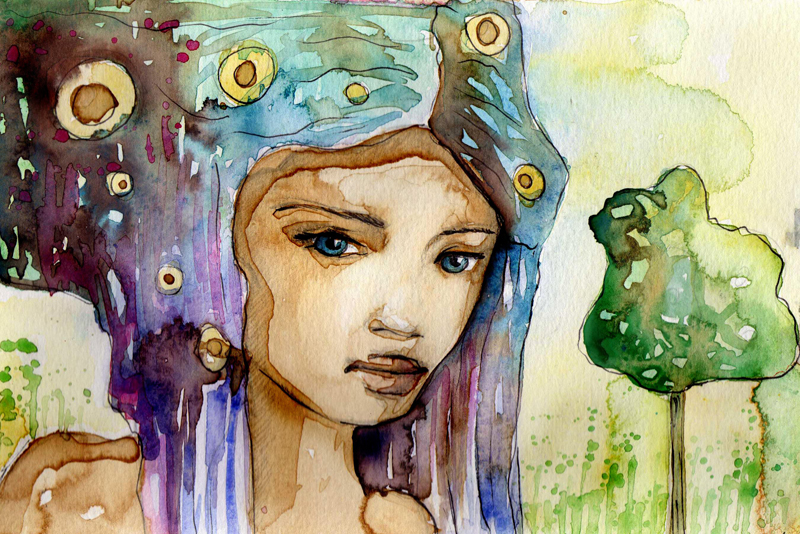 How do you care for your skin ethnic beauty, as you mature? Decade by decade, you're tasked with learning how your skin works. A lot of you don't want to deal with the fact that you are maturing. So you believe the hype that says, you should not be against aging. Therefore you run out and buy anti-aging this product and anti-aging that product.
You are going to mature. We all are. Your mindset will help you deal with the process better, if you take a somewhat healthier/wholistic approach.
This is where your product choices become more strategic. You will purchase products with the end goal in mind of helping your have softer, smoother skin. Not look for the fountain of youth in a product that doesn't exist.
- A cleanser, one that is cream based and will not strip the natural oils from your skin.
- A good moisturizer and/or serum to nourish and nurture your skin. One of the secret ingredients here will be hyaluronic acid.
- Add to that an exfoliating product that will not irritate your skin as you sloth away dead skin cells. You'll want the exfoliating product to be one that contains jojoba wax beads.
How Do You Best Care For Your Ethnic Skin as You Mature?
In addition to the suggestions mentioned above, you'll schedule an appointment with an esthetician. Put this on your calendar for every 6-8 weeks. If it doesn't fit into your budget on that timeline, at least once every quarter.
Why do you need a professional in the mix. The esthetician will help cleanse your deeper levels of skin. The products that she/he uses will be what's known as professional grade. Meaning, the percentages will be higher in some products, than what you purchase over the counter.
The real care should begin at least in your 20's. Decade by decade, your skin will change. Hormonal shifts, stress levels and the foods you eat will all play a part in what happens to your skin.
Speaking of foods ...
Your best weapon for great skin as you mature is your food. Did you know that your skin is nourished from within by the foods you eat? The health and beauty of your skin begins in your gut.
The foods you take in must move through you and keep your system clean. This intern keeps your skin clear. Have you ever done a fast, only to find out how much better you looked after the fast was over?
That's because you weren't taking in garbage in your system. Fasting doesn't always mean no food intake at all. Some fast are juice fast. Those juices are, or should be rich in minerals and vitamins.
Green drinks can provide all the nourishment you need, when done correctly. Until you decide that a fast is right for you, eat plenty of vegetables, fruits and whole grains. Add half your body's weight in water and your system should stay pretty clean.
This type of eating habits will add a glow to your skin.
That's it for this week. As always ...
Dedicated to Your Beauty and Wellness,
Juliette's Website
Nyraju Skin Care


Related Articles
Editor's Picks Articles
Top Ten Articles
Previous Features
Site Map





Content copyright © 2023 by Juliette Samuel. All rights reserved.
This content was written by Juliette Samuel. If you wish to use this content in any manner, you need written permission. Contact Juliette Samuel for details.