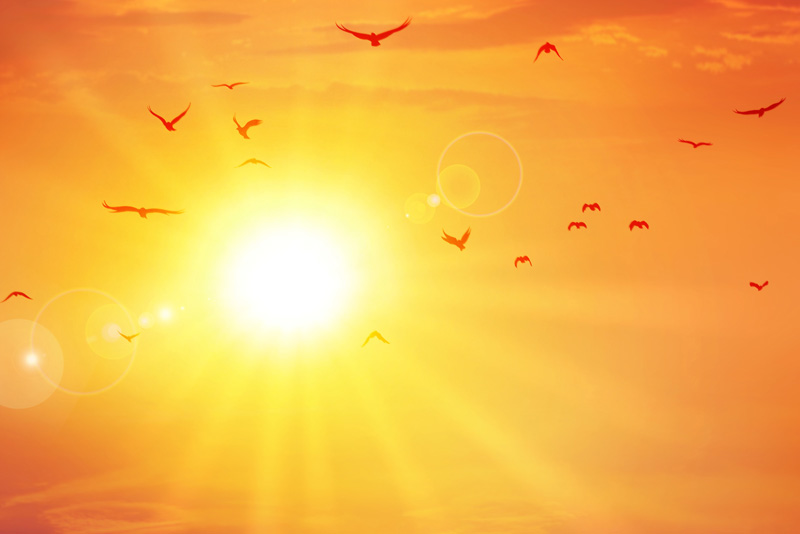 I'm a senior adult. By this time, I expect to have a grasp on the basics of life. Take love, for instance.
From the time I could understand language, I have heard and believed that God loves me. It began with a child's song. "Jesus loves me, this I know, for the Bible tells me so." Jesus loved me, just like my mom and dad loved me. But have I had a comprehension of the meaning of those lyrics? Have I always understood the love of God?
I read recently that love can only be known from the actions it prompts. As a parent for their child or a man or woman for a spouse. Love is to give your life in support of someone. To take on the burdens of another or walk in their shoes. As in Romans 12:15, weep with those who weep and rejoice with those who rejoice. Love is an action, directed toward someone else, not myself.
Father God has such love for us that He calls us His children. (1 John 3:1)
John 15:13 tells us that there is no greater love than to lay down one's life for another. This is what Jesus did for us at the cross.
1 John 4:10 gives us an illustration of what love is. Not that we loved God but that He loved us first when He sent His Son to atone for our sins.
God is love
. 1 John 4:8 tells us that.
God's precious love doesn't fade. It is steadfast -faithful, committed, devoted, dependable, reliable, constant, relentless, uncompromising. We read about it in Psalm 36.
In studying about love and what, according to the Bible, love truly is, I've more fully understood some truths.


Did you know that we can't do anything to cause the Lord God to love us more that He does right now? We can't be good enough to be any more lovable.


Did you know that we can't do anything that will cause the Lord God to love us any less? We can't commit any sin that will make us less lovable to God.
There is no greater love than to lay down his life. Jesus did that. He can't increase it or take it back. He laid down His life for us while we were still sinners. We hadn't done anything to earn His love. He is God.
God is love
.
I suggest that you do your own study. Learn about God's love and be awestruck when you understand how wide, and long, and high, and deep God's love is. Experience the love of Christ by the power that comes from God. (Ephesians 3:18-19)
Humor, Coffee, Friends, and a Murder



Related Articles
Editor's Picks Articles
Top Ten Articles
Previous Features
Site Map



Follow @LynneChapman
Tweet





Content copyright © 2022 by Lynne Chapman. All rights reserved.
This content was written by Lynne Chapman. If you wish to use this content in any manner, you need written permission. Contact Lynne Chapman for details.